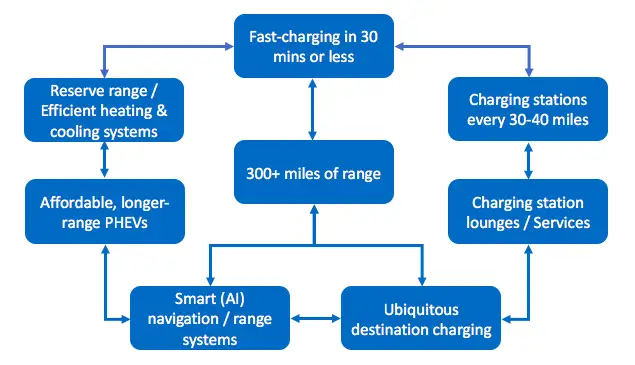 Range anxiety? This has been the main barrier for consumers to accept and buy EVs. People especially drivers overestimate the length of the journey and underestimate the ability of EVs to meet their needs.
This is now a thing of the past because the advances in electric technology with having 300 miles or more, they are slowly eroding and consumers resistance because electric cars are now within a matter of meeting their range demands of more than one motorist.
So now cars such as the long-range Hyundai Kona Electric which can cover 292 miles fall just eight miles short of the most common figure for consumers' range ambitions. Improvements in technology are arriving faster than many motorists realize, which means many don't know their demands for the range have already been met.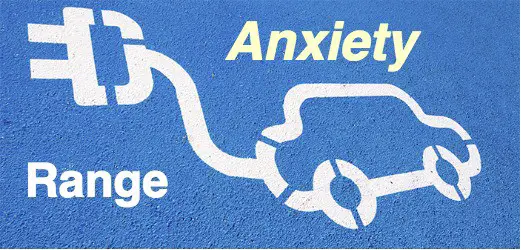 EV adopters could already be tempted by other models because they only demand a range of up to 150 miles which means a car such as the Volkswagen e-Golf now falls short by only six miles. A country such as Britain has sold around 14,000 out of 2.4 million units which are pure battery-powered models, with cars such as the Nissan Leaf, Renault Zoe, BMW i3 and Jaguar iPace popularising this alternative power source.
Although this development has yet to be implemented in an electric vehicle, new models are being rolled out with much-improved lithium battery power and range. Take the new Audi e-Tron Quattro SUV, which is set to rival the Tesla Model X. It has an impressive 250-mile range and fast 150kW charging, In 2019, the Tesla Model 3 will be available to those who reserved it, and will be able to do 300 miles from one charge. For a slightly higher price, the car also comes with a sophisticated autopilot system.
Lack of charging points is perhaps the most prominent reason behind range anxiety, and this is something that very much needs to be addressed around the world. Although car brands are constantly developing their charging networks and providing visibility to the nearest charging points on their apps, the general infrastructure for charging is limited. However, changes have already been put in motion, and over the next few years, there should be many more charging points.
Join the newsletter to receive the latest updates in your inbox.