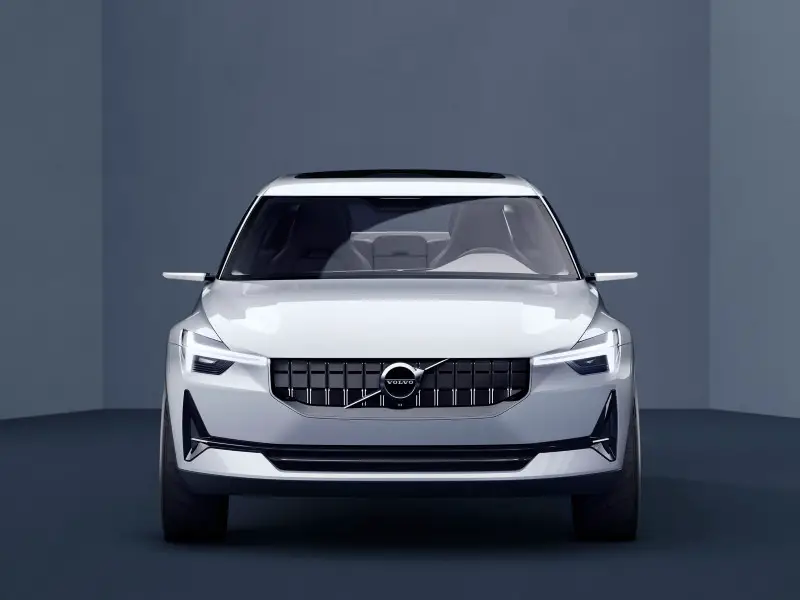 Polestar 2 will be Volvo's first all-electric car, and has specs that match up with some of the best EVs that are about to hit the road. It will also be the first car to run Google's native version of Android Auto — something the tech conglomerate has spent the last few years working on. The first all-electric Polestar — and indeed, the first all-electric Volvo Cars product — will be launched later this year.
The idea of native Android Auto back in 2014, when Reuters reported that Google wanted to develop a version of the in-car operating system that wouldn't require the use of a smartphone. Google eventually announced at its 2017 I/O developer conference that it was working with both Volvo and Audi to make this happen.
The Polestar 2 will be the very first full battery-electric vehicle (BEV) from Polestar and the Volvo Group, offering 400 horsepower from its electric motors along with a very competitive 300-mile range capability. The body style will be a four-door fastback, which, judging from earlier renders and the visually similar Volvo 40.2 concept, it should look absolutely stunning. The 40.1 concept which has since been revealed in production form as the XC40 compact SUV.
The Polestar 2 will be priced to compete with the Tesla Model 3 and will be available on subscription using a more premium version of the Care by Volvo package currently on offer. There will also be numerous technological innovations debuting with the Polestar 2, most notably the introduction of the new Google Android HMI. This will be the first time that Google Assistant will be available in-car and it will be interesting to see how well it integrates with the vehicle's systems.
We will have to wait a little bit longer to get a more comprehensive look at this new model but early signs are that it is going to ruffle a few feathers in the existing EV sedan hierarchy.
After the Polestar 2 launches, we'll see the electric Polestar 3, which will ride on Volvo's second-generation SPA 2 architecture, expected to underpin the next-generation XC90 in 2021. In the meantime, look for the Polestar brand to officially hit the road with the 1 in the coming months.
The Polestar 2 will be priced around $50,000
Join the newsletter to receive the latest updates in your inbox.