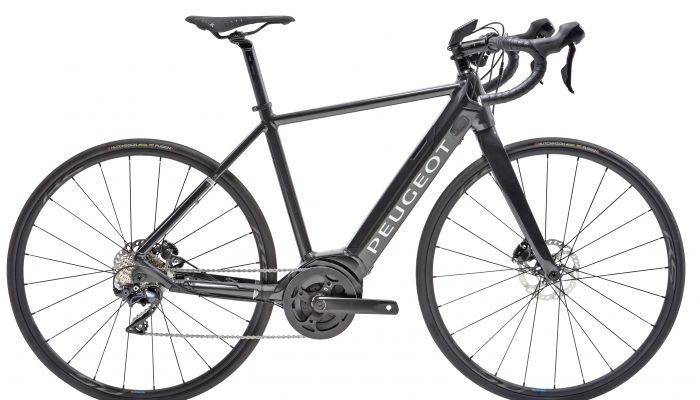 Peugeot has a range of electric cars but that's not all, they have a range of e-bikes with a range of electric mountain bikes, electric folders, city e-bikes, and even road e-bikes.  Peugeot has  a new line of eT01 Crossover e-bikes with urban riding.
The new Peugeot Trekking and Road e-bikes are high-tech showcases for the Peugeot  Cycles brand. The new range features the BOSCH PowerTube battery integrated into the frame and are recognizable by their clean and distinctive lines. The six versatile Trekking e-bikes are fitted with comfortable front suspension forks while rear suspension is also available on certain models. Two road e-bikes complete the range, bringing the same next-gen technology to those wanting to tackle the most challenging road rides.

All the range have compact BOSCH 500 Wh PowerTube battery, have been  integrated into the bike frame. This helps the bike have low centre of gravity hence balance. The battery can be removed from the upper side of the down tube hence ensuring full protection of your bike.
When riding up or down hill the ride is smooth this is because of the Bosch  Active Line Plus motor that gives the Peugeot  eT01 Trekking and eR02 Road bikes instant power.These new e-bikes round out the Peugeot  PowerTube range that was introduced with the eM02 and eM02 FS mountain bikes.
Here is a list of the 6 bikes:-
i)Peugeot Crossover eT01 D9
The new model line starts with the Crossover eT01 D9, which is available in a high-step (Sport) or mid-step frame style. The Crossover eT01 D9 features a Bosch Active Line mid-drive motor that gets paired with a Bosch PowerTube 400 Wh battery. Peugeot says it should take you 110 km (68 miles) on a single charge, presumably in the lowest pedal assist setting.
The bike wears Hutchinson Python 2 tires featuring aggressive knobbies all the way to the sidewall and sports Shimano MT201 hydraulic disc brakes.The Crossover eT01 D9 will set you back €2,499 (or about $2,900), including EU VAT.
ii) Peugeot Crossover eT01 D10
Peugeot Crossover eT01 D10 Equipped, which bumps up the power with a larger Bosch Performance CX mid-drive motor. The battery also gets a 20% bump in capacity to the PowerTube 500 Wh battery, though the max range stays the same at 110 km (68 miles).
The higher price of €3,299 (or about US$3,800) including EU VAT also gets you a fully equipped bike with LED lights, mudguards, and rear rack, plus an upgrade from Shimano Alivio transmission components to higher-spec Shimano Deore components.
iii) Peugeot Crossover eT01 FS Sport PowerTube
It is equipped with  Bosch Performance CX motor, PowerTube 500 Wh battery, and full suspension frame together.It also adds the LED light package, mudguards, and rack into the picture, resulting in the ultimate fully-equipped electric trekking bike for the city and occasional off-road excursions.
Functional and ultra-versatile, this bike is ideal for both street and trail. Front and rear suspension. The "Touring" version is fitted with lights, mudguards and a luggage carrier. The "Sport" version is a lightweight model designed for off-road riding.
Price of Touring version: €3,999 incl. VAT / available in metallic Anthracite Grey
Price of Sport version: €3,699 incl. VAT / available in dark Brown.
iv) The Peugeot  eR02 PowerTube Road range
The eR02 PowerTube means: e-electric, R-Road, 02-mid-range, PowerTube equals to integrated battery, Gravel-tyres suitable for both paths and roads, Ultégra - emphasis on performance.
v) Peugeot  eR02 Ultégra PowerTube
This model is ideal for sporty riding. The sensibly chosen gear range lets you take on legendary mountain passes. The impressive performance of the integrated computer gives all the feedback demanded by sports riders.
Price: from €4,199 incl. VAT / available in glossy Metallic Black.
vi) Peugeot  eR02 Gravel PowerTube
This model is ideal for extending your ride on the road. With the Gravel tyres, you can venture off-road for a more ride options. The straight handlebars make for a more comfortable ride.
Price: from € 3,599 incl. VAT / available in Midnight Blue.
Join the newsletter to receive the latest updates in your inbox.