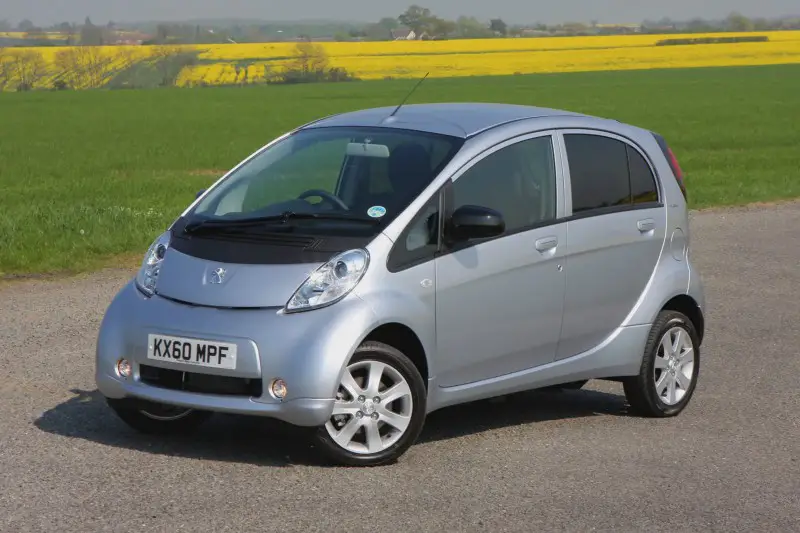 The Peugeot iOn is small, silent and perfect for the city. A range of 93 miles, 18–35 mph in 3.5 seconds and a top speed of 80 mph means that it can handle all the pressures of a normal road vehicle. Peugeot iOn is practically identical to the Citroen C-Zero and Mitsubishi i-MiEV , it is powered by a 66 bhp lithium-ion batteries electric motor mounted under the centre of the vehicle, that can be fully recharged in seven hours from a standard 13 AMP socket, and giving the 3.5 metre long iOn city car.
The iOn offers all essential things you look for in a city car. Its spacious but compact body. The car is very effective at weaving through traffic this is as a result of narrow proportions and good visibility. Even the interior is of an acceptable standard . Ride quality is good, with decent body control despite soft springs that soak up all but the worst of the road's imperfections. Even the steering has an unexpectedly swift and sharp response. The electric motor is not the punchiest powertrain, but there's enough poke to get it up to 30 mph with a certain urgency, and it doesn't feel out of its depth in free-flowing town traffic provided you're willing to work the motor hard and compromise your range.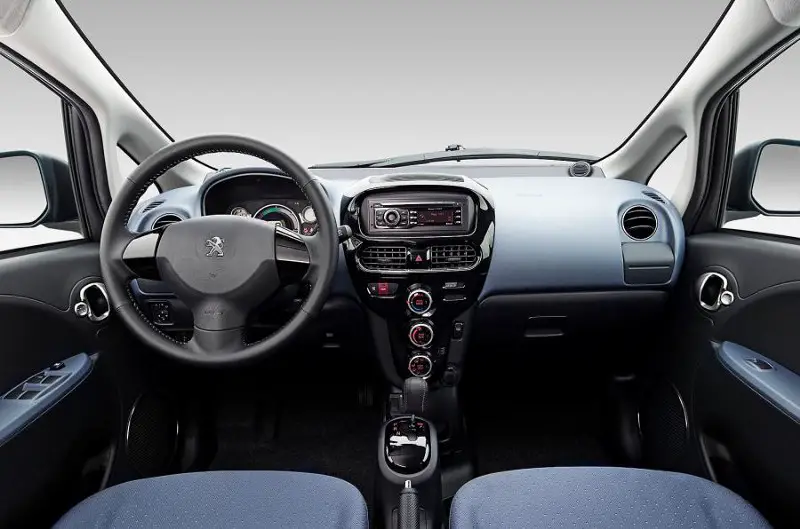 The iOn feels fairly basic inside, with hard plastics, an old fashioned-looking stereo, and of course space is at a premium both in the cabin and in the boot. There's no steering wheel adjustment and although the driver's seat goes up and down, it doesn't do so by much, so you feel perched quite high up when driving.
Some of the equipment found in this car include air-conditioning, front and rear electric windows, remote central locking, a CD player and alloy wheels. But be aware that if you're over-enthusiastic in the use of items such as the heating, then the battery range display will start to plummet. The car theoretically has a 93 mile range before you have to recharge it, however during our time with the iOn in winter we struggled to come close to achieving this official range.
Although the iOn is designed for city use, it doesn't have suspension that copes particularly comfortably with the challenges of city driving. You don't feel cushioned from urban road hazards such as speed bumps and pot holes. There are no gears and no clutch, it's virtually silent and has zero tailpipe emissions.
Equipment found in iOn include : alloy wheels, tinted rear windows, automatic lights and front fog lights on the outside and USB connectivity, Bluetooth, heated driver's seat and climate control.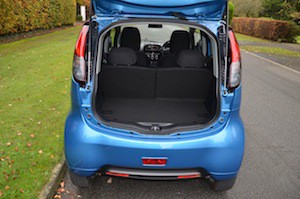 Price is as From £19,779
Join the newsletter to receive the latest updates in your inbox.