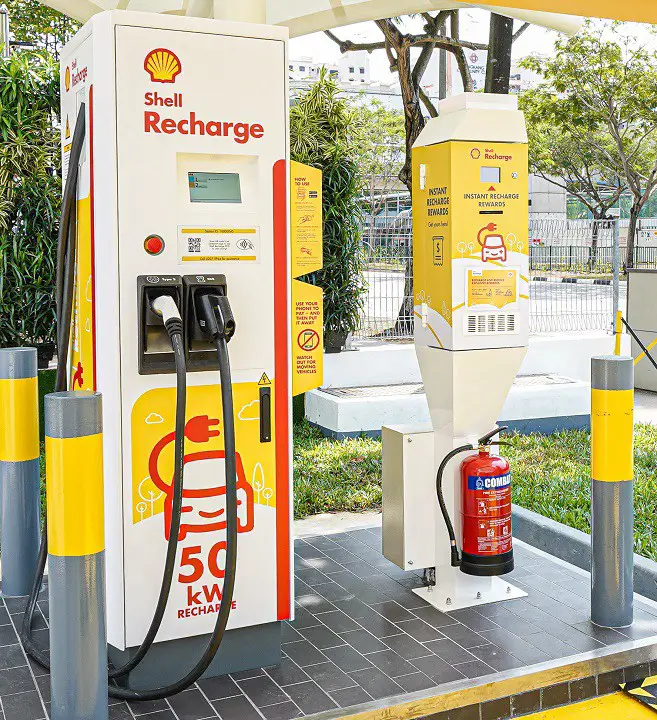 Shell's first electric vehicle (EV) charging stations in the United States, has been installed at Boston Logan International Airport. The 50-kW Veelfil-RT DC fast-charging stations were installed by Greenlots, a Los Angeles-based provider of EV charging and energy management software that was acquired by Shell in 2019, with the units manufactured by Tritium, an Australian firm.
Shell are extending their EV offer to our customers' homes and workplaces. The acquisition of NewMotion in Europe has enabled Shell to provide charging points to tens of thousands of homes and businesses and it is offering a similar proposition with Greenlots in the US. To help enable cheaper charging for their customers, Shell has also been piloting smart-charging technology in the UK and Germany that helps integrate EVs into the power grid at times when overall demand is at its lowest.
By Shell accepting to install EVs charging station this is a positive move since we thought major petrol companies will be resistant to EVs because of business rivalry but this move makes it even easier to have more EVs in the coming future.
Join the newsletter to receive the latest updates in your inbox.