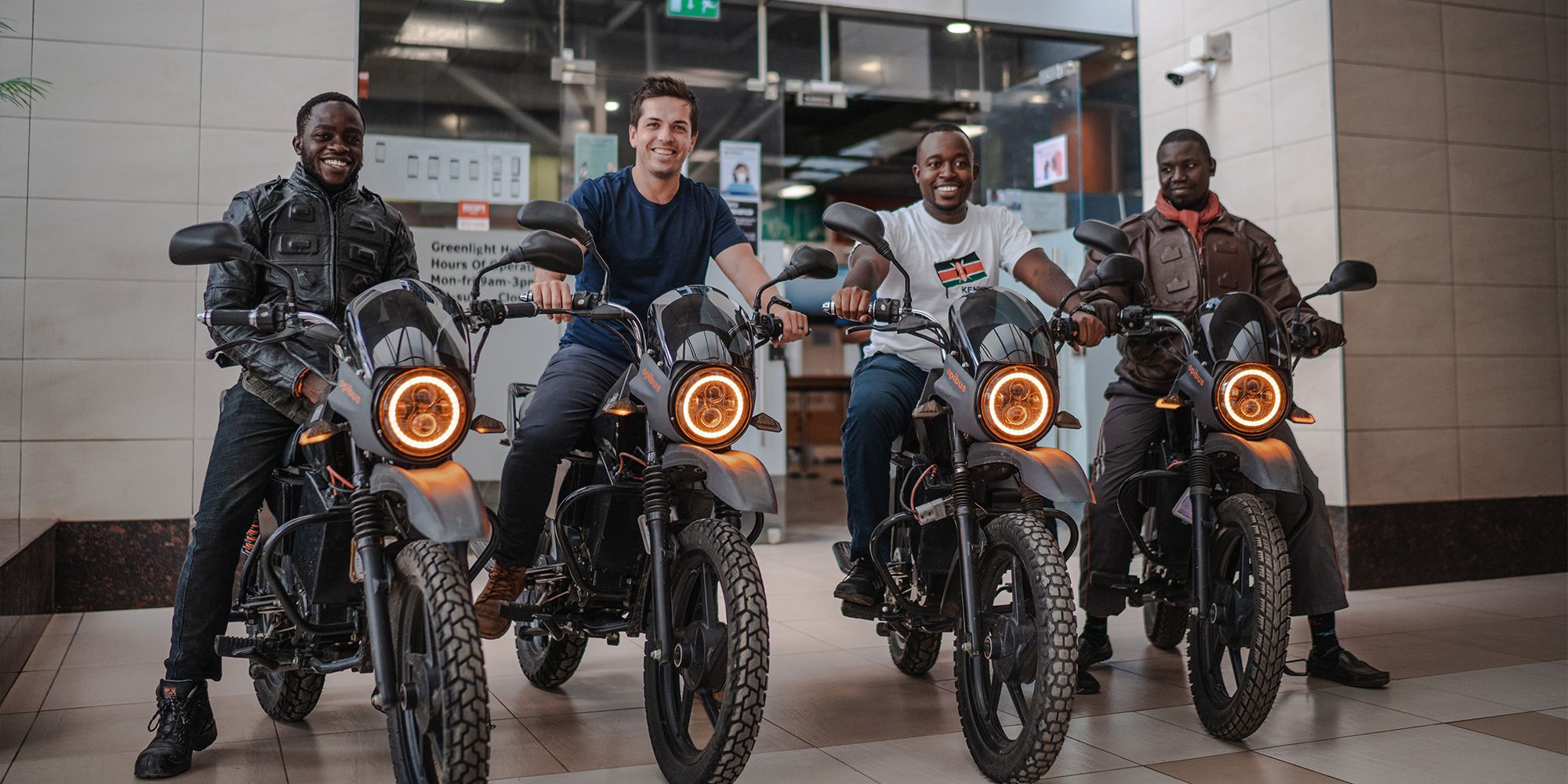 Opibus was founded in 2017 as a research project at one of Sweden's top technical universities. Its mission, from the beginning, was to implement electric mobility in emerging markets. This includes EV conversions of mining SUVs, energy storage, and ground up builds of both electric motorcycles and passenger buses, some of the first to be manufactured in Kenya.
Opibus has partnered with Uber to help scale up the use of electric motorcycle in Africa. The company aims 3000 motorcycles in 2022. This will reduce the carbon emission to 94% while at it the drivers expenditure will be cut more than 60%. The  electric motorcycles will be selling at a price Sh158,200 ($1,400) each, with financing also available for riders looking to buy them on credit.
They have already completed a pilot study to gauge the demand and viability of the plan ahead of rollout. "We are seeing a huge demand for locally designed electric motorcycles in Africa, and by working with Uber we have now been able to prove the feasibility for large-scale deployment. Next year we are scaling up our production to meet the market demand, both in Kenya and in the region," said Mikael Gånge, the co-founder of Opibus.
The new electric motorcycle plan is part of Uber's strategy to go fully electric and become a zero-emission platform by 2040. It also comes amid a rise in global oil prices, which has seen diesel and petrol jump by 14 and 21 percent respectively this year, reducing riders' revenues.
The shift to electric cars and motorcycles is however still low in the country despite the benefits to the environment and sufficient electricity supply. Buyers have cited the high cost of purchase of electric vehicles partly due to high import taxes, insufficient technical support capacity and lack of charging infrastructure.
Uber and Opibus plan to introduce commercial charging stations that will be utilized in public points such as office complexes, motorways and at publicly accessible parking areas and malls, where drivers will pay to charge vehicles or motorcycles.
Companies such as Kenya Power and KenGen have also revealed plans to build countrywide electric charging points, helping push further lowering of import taxes for non-fuel-driven cars.
According to the official press release from Opibus, its new strategic partnership comes off a successful pilot program with Uber using its proprietary electric motorcycles. To begin, Opibus will not only supply Uber with a large amount of electric motorcycles, but Uber will also help its new partner scale its production to enter more countries in Africa.
Opibus points out that the motorcycle industry is the single largest employer in Kenya, estimated to provide jobs for over 1.2 million youth. However, the over 1.6 million motorcycles registered in the country all still operate using gasoline and combustion, causing massive amounts of emissions and noise pollution. To combat this, Obipus was able to create its own electric motorcycled priced equivalent with its gasoline counterparts.
Ref:
i) Elizabeth Kivuva(2021) Uber Kenya, Opibus in electric motorcycles plan for riders
ii) Scooter Doll (2021) Uber partners with Opibus to deploy up to 3,000 electric motorcycles in Africa by 2022
Join the newsletter to receive the latest updates in your inbox.