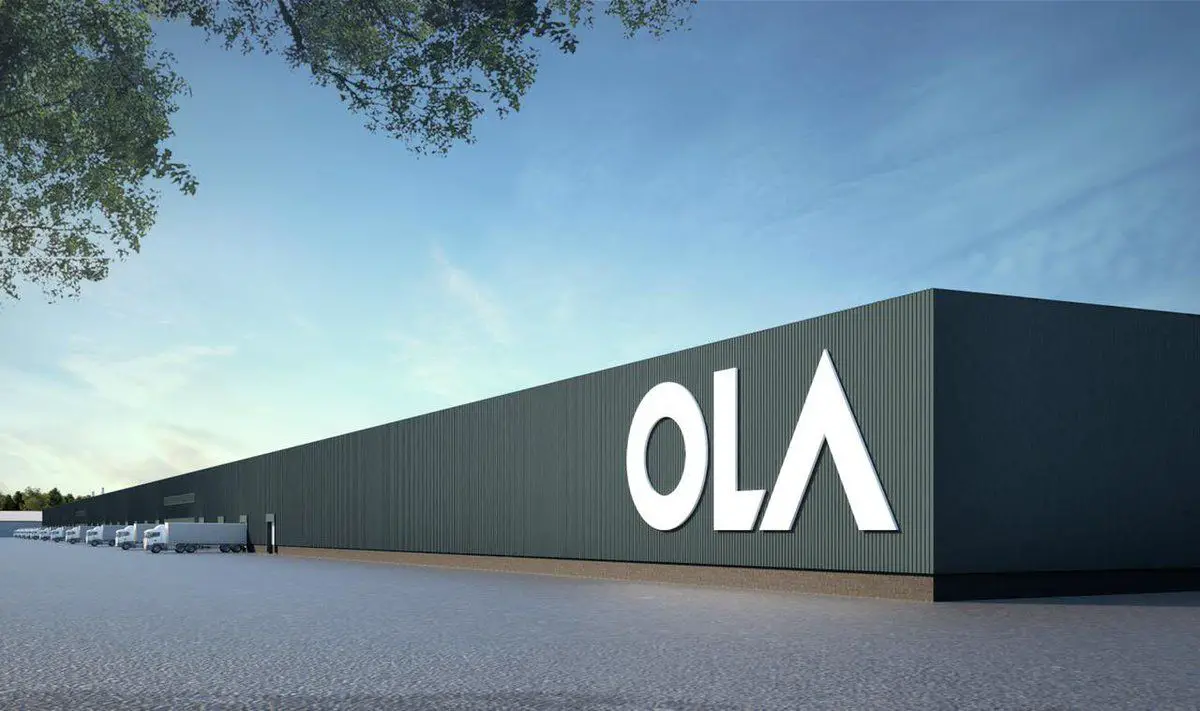 The EV company is in talks with suppliers from Germany, Korea, Japan, and other hubs to realize the dream of battery manufacturing.
Ola Electric is one of the biggest electric scooter makers. The company is looking to build a battery cell manufacturing plant. The Indian company is looking for a global partner to establish this plant. This new plant will enable the electric vehicle maker to be less dependent on foreign markets for the component that is the most expensive part of an EV.
The company is currently in talks with multiple global suppliers to build a battery cell manufacturing plant with a capacity of up to 50-gigawatt hours, according to a report by PTI. Additionally, Ola Electric also plans to invest in companies with advanced cell and battery technology.
Ola Electric needs 40 Gwh of battery capacity will power 10 million electric scooters annually. Ola is also preparing for its electric four-wheeler, and it plans to use the remaining 10-gigawatt hours for the electric car. The report suggests that Ola's new cell battery plant may cost around $1 billion and may be built with an initial capacity of 1 Gwh, which will be expanded in  future.
According to the sources,  more than 40 global suppliers are in Bengaluru to meet with Ola founder and CEO Bhavish Aggarwal at the company's headquarters. The company executives will also be visiting the Ola Future factory in Krishnagiri, Tamil Nadu.
Currently, Ola Electric is importing its batteries from South Korea. Ola pans to make the plant functional by next year. The aggressive plan almost mirrors the launch of the electric scooter. Ola has grand plans to make the entire ecosystem indigenous. It includes the making of cell and battery tech, interconnected as autonomous vehicle technologies. The company chief Aggarwal has boldly claimed that India will soon replace China as the hub for EVs.
India currently doesn't manufacture lithium-ion (Li-ion) cells, the main component of electric vehicle (EV) batteries. Besides the battery cell manufacturing plant, Ola Electric also plans to invest in advanced cell and battery manufacturing.
However, Ola Electric has been facing criticism from its customers for a few months. From delays in delivery of its scooters to reporting of e-scooter fires and other safety incidents, several customers have posted against the company on social media platforms.
India's two-wheeler EV sales declined about 20% month-on-month (MoM) in May to 39,477, as per Vahan data. Ola Electric saw a 27.3% MoM decline in its vehicle sales during the month.
The Federation Of Automobile Dealers Associations (FADA) hinted at the EV fire incidents and the global supply chain crisis as the reasons for the decline in sales.
Source:
i) Danny Dcruze (2022) Ola Electric in talks with battery makers to build new plant in India.
ii) Tapanjana Rudra( 2022) Ola Electric Plans Cell Manufacturing Plant In India; In Talks With Global Suppliers.
Join the newsletter to receive the latest updates in your inbox.