EkoRent's subsidiary EkoRent Africa began piloting a service known as Nopea Ride in Nairobi in 2018. There's no car rental element; instead, Nopea Ride is similar to the world-famous ride-hailing service Uber, but all cars are electric.
With the second batch of the electric cars arriving in Kenya totaling to 11 Nissan Leafs. Nopea has seen positive growth over the past few months with the pilot phase being immensely successful. Now that the pilot phase is done, Nopea intends to meet its customers' demands with additional vehicles being introduced to the fleet.
According to one of the Nopea driver they don't pay for gasoline, so they'll make 30–50 percent more than with Uber or Taxify. So, they can ensure low prices for the passengers but also they are making a living
Nopea says their trustworthy and affordable service has captured loyal customers who always commend them, professional and ethical service. They will continue to have professional and trained drivers to handle their additional cars too.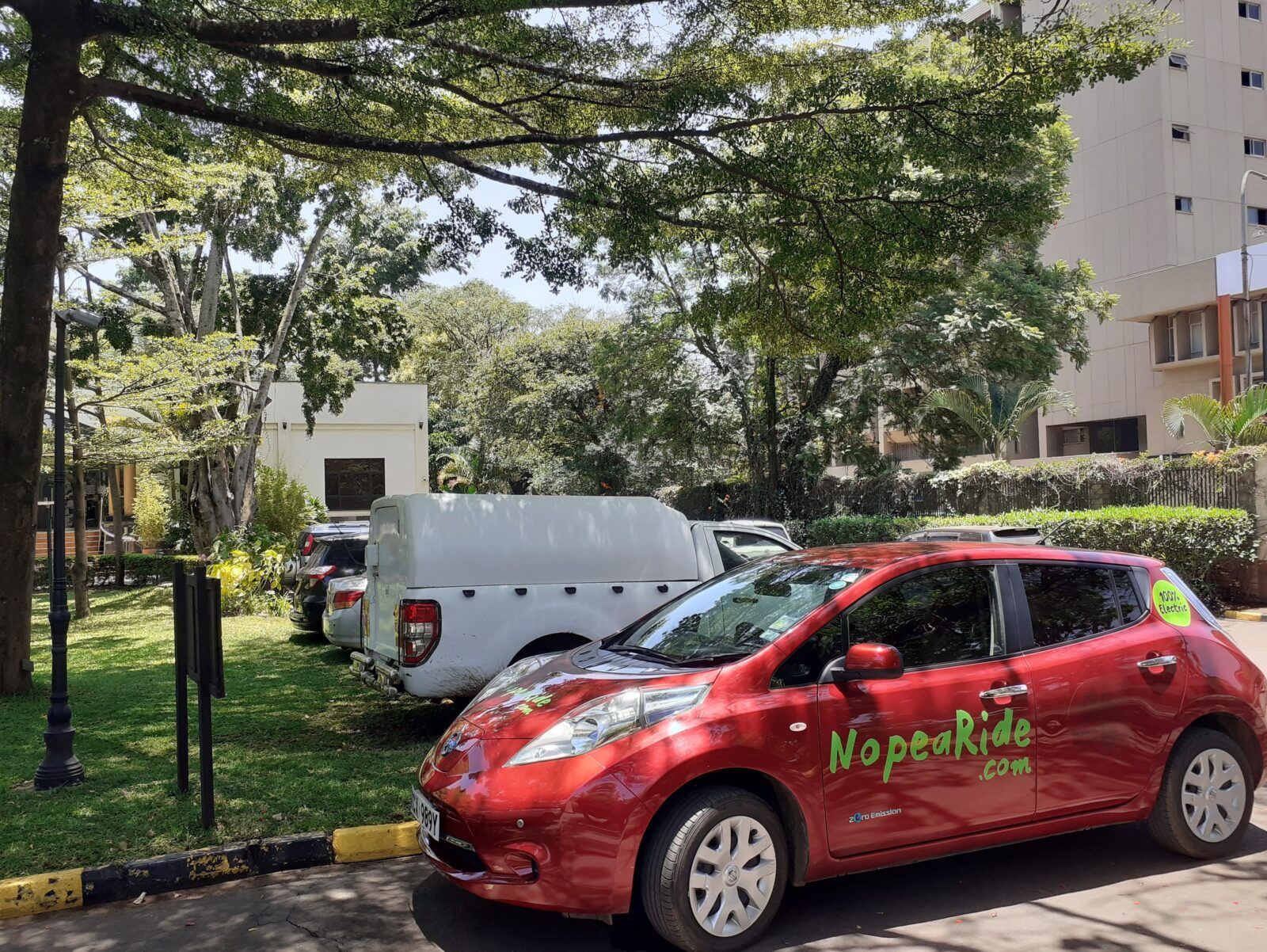 Their plan to cover a wider radius plus serve more riders on our platform. They have opened their third service station in Thika Road Mall which is a level 2 charging station that takes 50 minutes to recharge, they are for diversifying their Nopea Charging Network to better serve their Driver Partners. Currently the drivers are employed by Nopea Ride, but in the future, they will be working, again, similarly to Uber. Nopea Ride will function as a platform and offer a network of charging stations.
For example, for many taxi drivers, the high price of petrol means that their profit margins are near zero. The running costs of electric cars make Nopea Ride an appealing alternative for many drivers, leading to more affordable prices to consumers as well.
According to EkoRent founder and CEO Juha Suojanen, Nairobi can benefit from Nopea electric ride service that helps in solving the increasing emission and urban transportation challenges while creating jobs for the people.
Join the newsletter to receive the latest updates in your inbox.