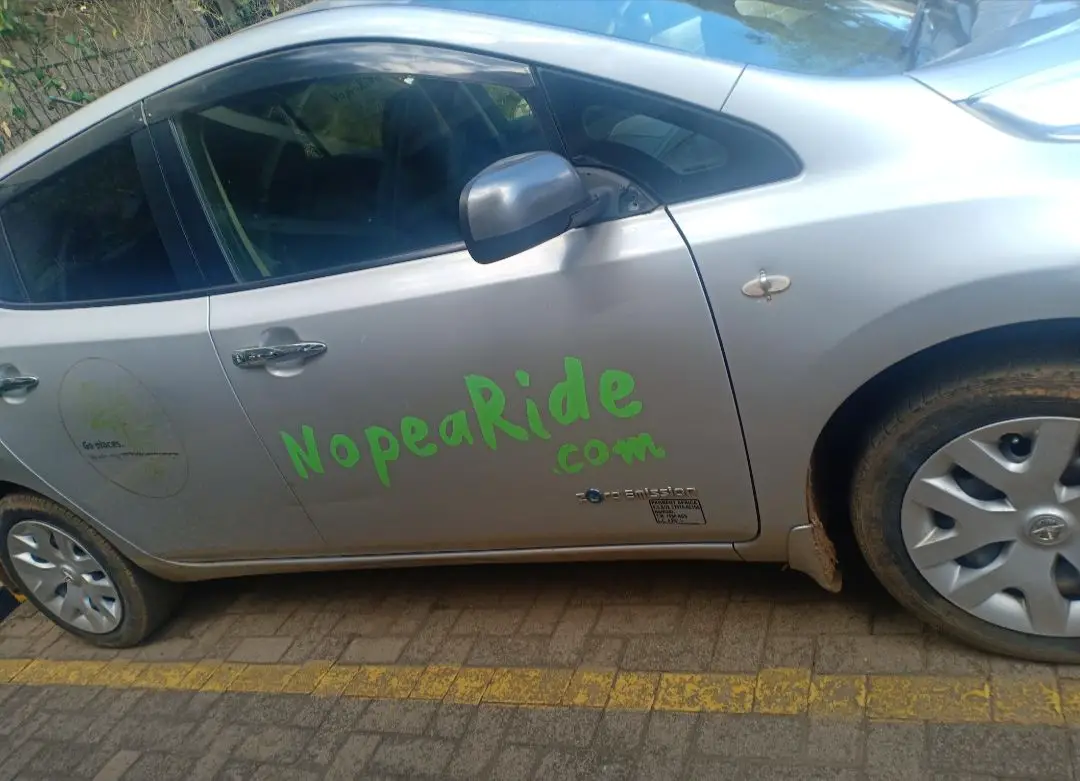 Nairobi is now enjoying the clean transportation courtesy of Nopea ride which was first launched in 2018 with just a few fleets of electric vehicles, currently, the company has expanded and has more than 60 electric cars that are running on the roads. It is a move to help reduce the emissions in the Kenyan capital city.
The company has five charging stations namely, Two rivers, The Hub-Karen, Thika road mall, Sarit center, JKIA and plans to add one more by the end of the week at the Village market. The charging system is only available for the Nopea drivers who have been given priority for now. The drivers can charge their EVs in 30 minutes or less. At the station it's not just one charger at disposal they are two or three available hence can be able to assist more drivers at a go.
Nopea has launched Nopea Xpress is the first delivery service with a 100% electric vehicle fleet in Africa that allows sending packets with a clear conscience and zero emissions. Nopea Xpress is part of the NopeaRide service family.
How to use the service
Register and order delivery
Nopea Xpress delivery orders are done online with only a few clicks. Sender defines the pick-up point, destination, approximate size of the package(s), and desired delivery time window". If you already have a NopeaRide account, you don't need to create a new account but can use your existing credentials.
2. Confirm pick-up
After placing your delivery order, your package will be picked by a Nopea driver from the selected pick-up point during the time window you have selected.

3. Wait for delivery confirmation
The Nopea driver will deliver the package to its specified destination and confirm the receiver's identity with an SMS code sent to the receiver. You will be notified of a completed delivery immediately via the Xpress website. You can browse your order history at any time.
The price of the delivery is very affordable as less as 27 bob per kilometer.
According to Nopearide CEO, Juha Suojanen, he foresees are situation where in the future more people import more EVs and also more models are being imported here in Kenya. The 60 nopea ride taxis are competing against more than 11,000 internal combustion engines, therefore, a need to have more people switching to electric cars if we all wish to achieve the 2030 vision of clean transportation and a clean city.
EkoRent Africa has received funding from EEP Africa for piloting solar Electric Vehicle charging stations in Kenya. EEP Africa financing will allow EkoRent to expand its electric capabilities to the rest of East Africa. The new solar charging hub will consist of an EV parking and battery charging area, with 160 kWp solar PV panels on the roof. The clean energy produced has the potential to power up to 1.4 million kilometers with lower operating expenses, enabling EkoRent to increase the number of NopeaRide drivers and expand its serving radius. Excess electricity from the hub is expected to be traded to a pilot solar charging station and allow EkoRent to determine the precise technology and strategy for a larger scale rollout across East Africa.
The solar charging station will make the NopeaRide service even cleaner, affordable, and sustainable. By generating 208 MWh/year of renewable power for electric cars, this project will reduce emissions by 252 tCO e annually and lower air and noise pollution. EkoRent aims to create over 700 jobs and offer taxi drivers higher income earning potential.
Join the newsletter to receive the latest updates in your inbox.