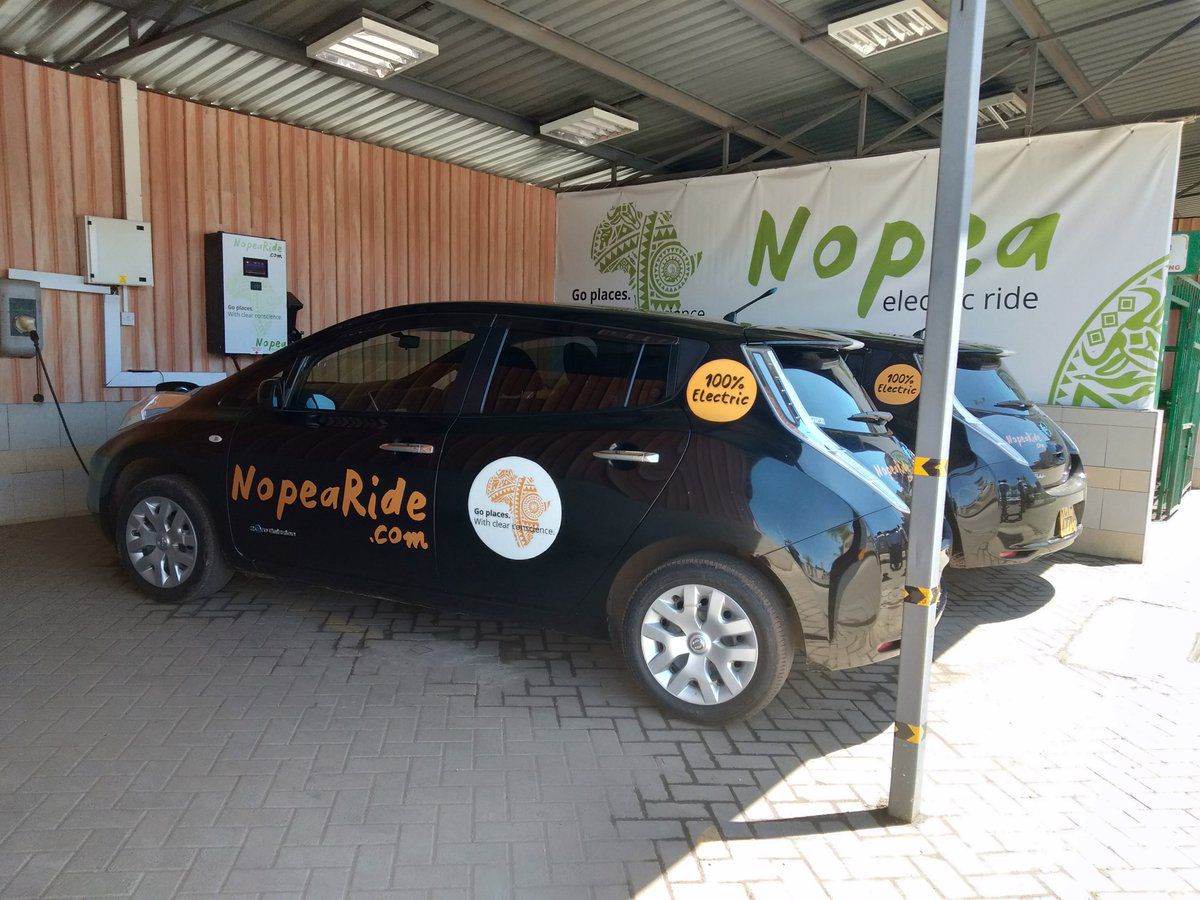 EkoRent Africa, the largest Electric Mobility company in Africa, have signed an Agreement on NopeaRide services. NopeaRide Electric Vehicle taxi hailing service is available to all UNOPS (United Nations Office for Project Services) employees immediately in Nairobi, Kenya.
In may 2020 they also signed a collaboration with University of Nairobi,where they will offer the services to the students as well as the stuff. The company was launched in 2018 by  Finnish company EkoRent. It has so far installed 6 charging stations and chargers in three locations, including the Two Rivers Mall, the Hub Karen, and Thika Road Mall. The Two Rivers Mall ( which is open to the Nopea taxi drivers ) operates a 12 megawatt solar as the main source, and in case the there's in no solar and the grid power is down then diesel power is used, while Hub Karen has installed a 450-kilowatt solar electric power generating plant. An electric taxi can travel 150 kilometres on a full charge. Nairobi being the capital city of Kenya, it is highly populated hence struggles with air pollution, electric taxis are an opportunity for cleaner transport and also a way to make money.
NopeaRide says it considers the agreement as a major milestone towards ensuring sustainable environment and clean mobility in Africa and Kenya. They are grateful to UNOPS for choosing them over any other taxi company because this means its a win for both sides because it means the drivers will earn more money and also a win for the environment because there will be cleaner streets.  
Read: Nopea ride collaborates with the University of Nairobi
Join the newsletter to receive the latest updates in your inbox.