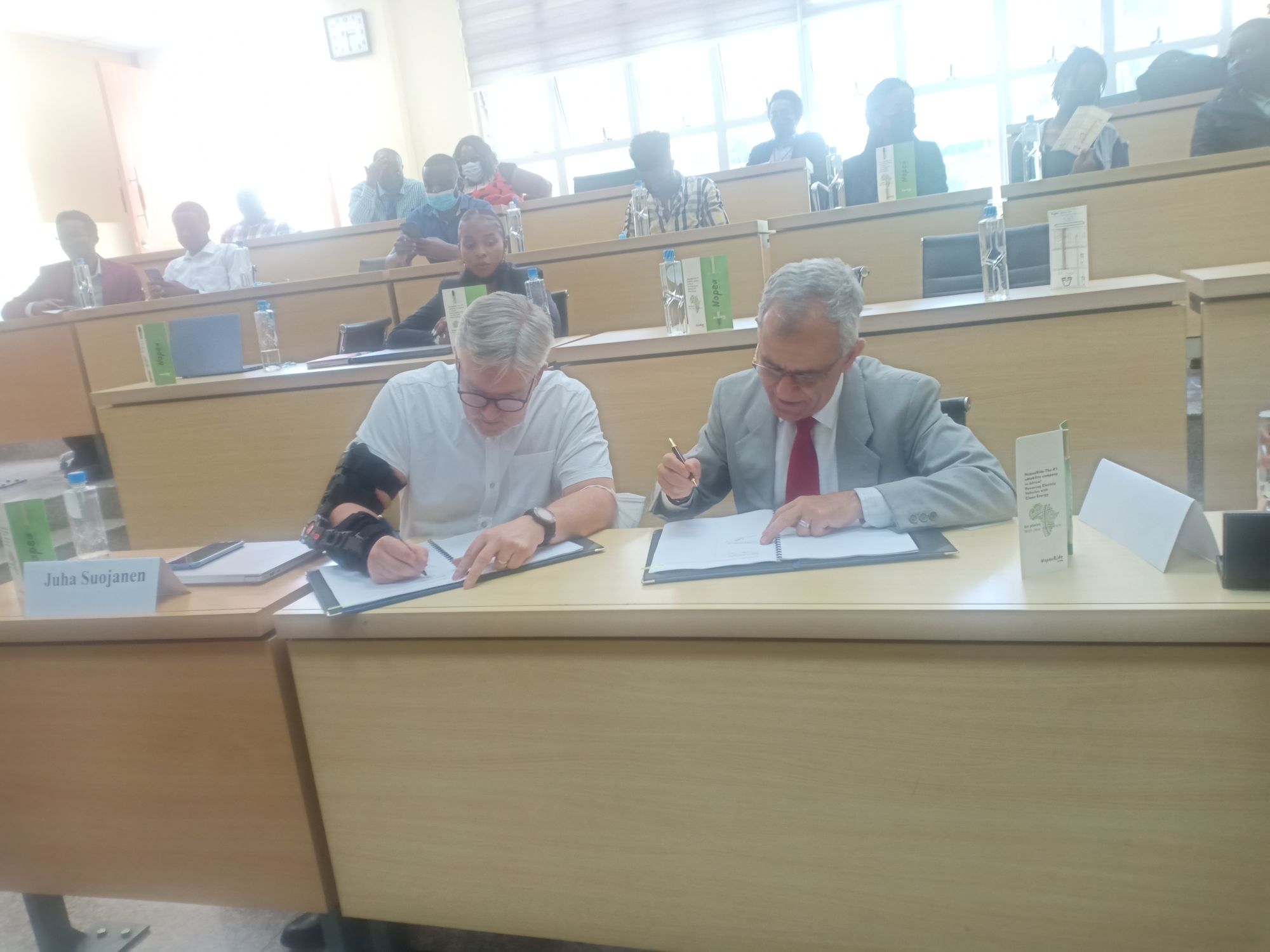 Ekorent company popularly known as Nopea ride in Nairobi, Kenya has been at the forefront in offering its electric taxi service since its inception in the city in 2018. The company has close to seventy fleets of electric taxis and six locations, TRM, The Hub Karen, Two rivers, JKIA, Village market, Sarit center, and the most recent one at Strathmore university that is solar charged.

Deputy VC, Prof. Izael Da Silva signed a partnership contract with Nopea ride CEO Juha Sajounen, the partnership will help charge Nopea EVs. The solar charging hub is capable of giving out 161 kW and producing a capacity of 208,000 kWh/a. The 600 kWp grid-connected Solar PV rooftop was completed and commissioned in June 2014. This project now caters to all the electricity needs of the university and excess power is sold to the national grid under the first signed power purchase agreement (PPA) with Kenya Power.

Recently, Kenya experienced a nationwide power outage that lasted for close to four hours, it is due to the collapse of the transmission line. The incident resulted in a million of loss.

Strathmore University has installed solar panels with the capacity to produce 0.6 megawatts, of which 0.25 megawatts will be sold to Kenya power, while the rest is used to light up the institution. Deputy Vice-Chancellor at  Strathmore, Prof. Izael Da Silva explained the concept; As you may be aware, due to global warming, there is a concern worldwide on how organizations can ensure less use of fossil fuels and adopt instead renewable sources of energy into their operations. Since December 2012 the Government of Kenya, through the Ministry of Energy, offered incentives to institutions that will invest in renewable energy by offering to buy the power directly from these institutions.

By relying on solar energy, the university would save Kenya shillings. 16.5 million on its energy costs, said Prof Izael. Currently, the issues of climate change and renewable energy have taken center stage at a global level, and hence Strathmore Energy Research Centre vision to convert Strathmore into the institution of choice for training, research, and consultancy in renewable energy and energy efficiency in the region
Join the newsletter to receive the latest updates in your inbox.