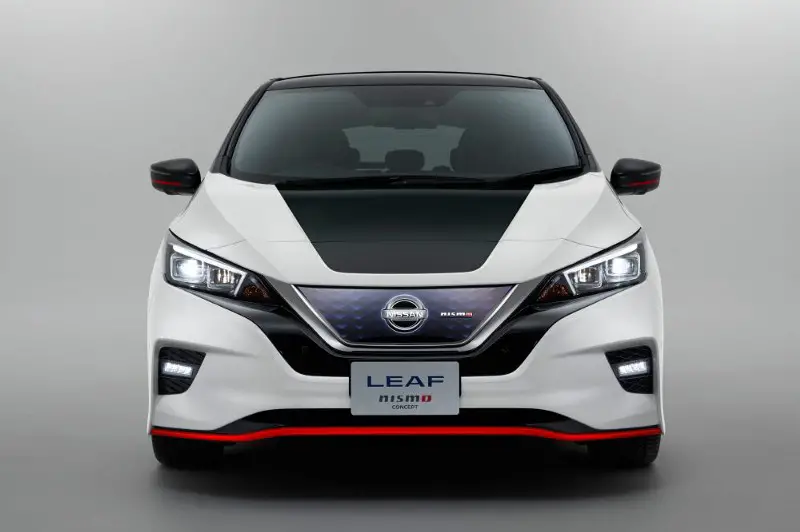 Leaf Nismo features a number of updates to separate it from the standard model including tuned acceleration, tyres and suspension, front splitter, side sills, lip spoilers, bonnet and custom 18-inch aluminium wheels.
This car uses the same 40-kWh battery and electric motor as the standard model. The output rating is 147 horsepower and 236 pound-feet.The range didn't change either, with the Leaf Nismo able to drive for up to 150 miles on a single charge. That's not bad, but it's still below what you get with EV's like the Chevrolet Bolt or the Tesla Model 3.The acceleration is 0–62 mph in about 7.9 seconds.
Nismo has no modifications but only drive trains software. The power train delivers more responsive acceleration but its quicker than the standard model.
Exterior design
The Nissan LEAF NISMO features the characteristic layered double wings of the NISMO road car series, improving down force without compromising drag coefficient. Signaling the high-performance driving provided by its low center of gravity, the exterior also includes custom 18-inch aluminum wheels that minimize air resistance.
The nine available body colors include the NISMO series' custom Brilliant Silver (M) ,Super Black two-tone and the Dark Metal Grey (M) ,Super Black two-tone. (M :represents metallic)
Interior design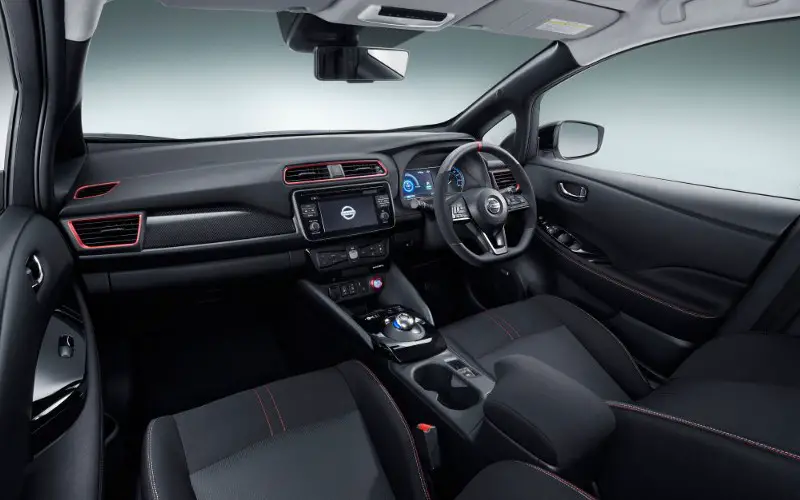 The sporty interior appeals to the senses with prominent use of NISMO's custom red accents, including the three-spoke steering wheel with a red center mark. The instrument panel features a custom carbon-like finish, and the electronic shift has a gun metal chrome finish.
Chassis performance
The Nissan LEAF NISMO's comes with 18-inch high grip tires and custom suspension system that peovides a comfortable ride and stable handling while driving. Its custom-tuned electric power steering and Intelligent Trace Control (cornering stabilization system) provide high stability and lane-tracing abilities.
Comfortable acceleration
The custom tuning computer in the Nissan LEAF NISMO allows for a delicate but strong acceleration response. This results in comfortable driving on both city streets and winding roads.
Price is $35,000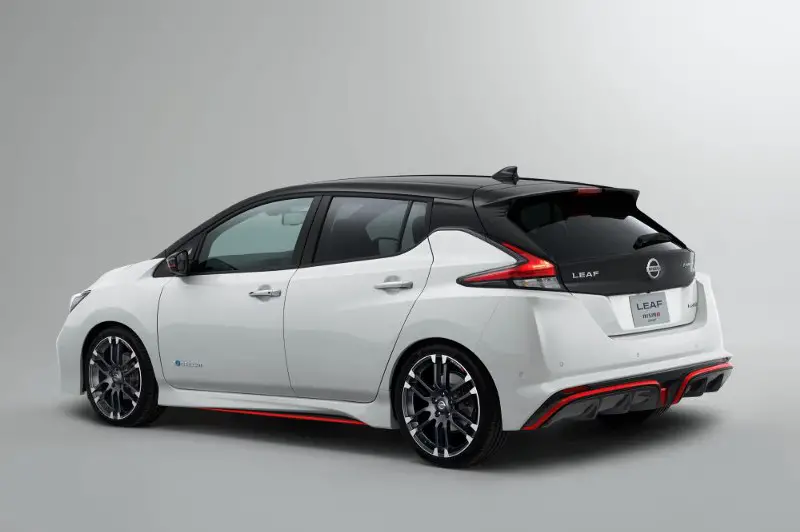 Join the newsletter to receive the latest updates in your inbox.