This car is based on the second generation of the Nissan Leaf. It has two 120 kW electric motors (one per axle) the LEAF Nismo RC_02 can accelerate from 0 to 100 km/h (62 mph) in 3.4 seconds
Nissan is world-leading expertise in electric vehicles and top-class motorsport experience has seamlessly come together in the Nissan LEAF NISMO RC — an exhilarating showcase of the power, innovation, and excitement of Nissan electric vehicle technology.
The all-wheel-drive LEAF NISMO RC boasts more than double the maximum power and torque output of its predecessor, which was based on the first-generation LEAF and revealed in 2011. Delivering 322hp and 640Nm of instantly available torque, the LEAF NISMO RC offers lightning-quick acceleration, achieving the 0–100km/h sprint in just 3.4 seconds.
The creation of the latest LEAF NISMO RC is not just for show; it acts as a testbed for future technological evolution and showcases the limitless potential of Nissan electric vehicles. It explores what can be achieved with an all-electric twin-motor and all-wheel-drive drivetrain, expressing Nissan's dedication to continually evolve and improve its EV models for drivers worldwide.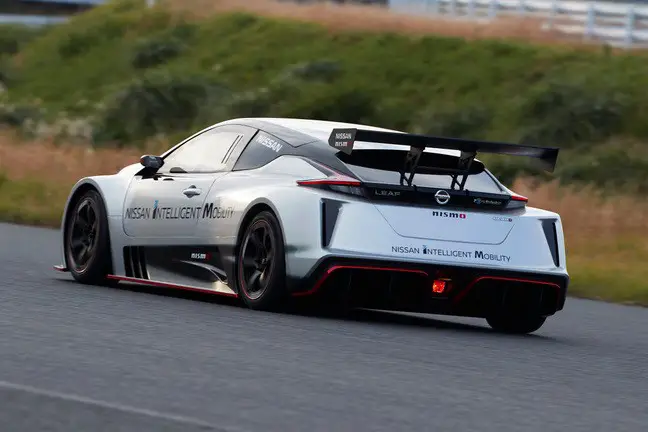 Summary specs
0–100 km/h (62 mph) in 3.4 seconds
battery capacity: undisclosed
dual motor all-wheel drive
system output: 240 kW (2x 120 kW) and 640 Nm of torque
curb weight: 1,220 kg
Join the newsletter to receive the latest updates in your inbox.