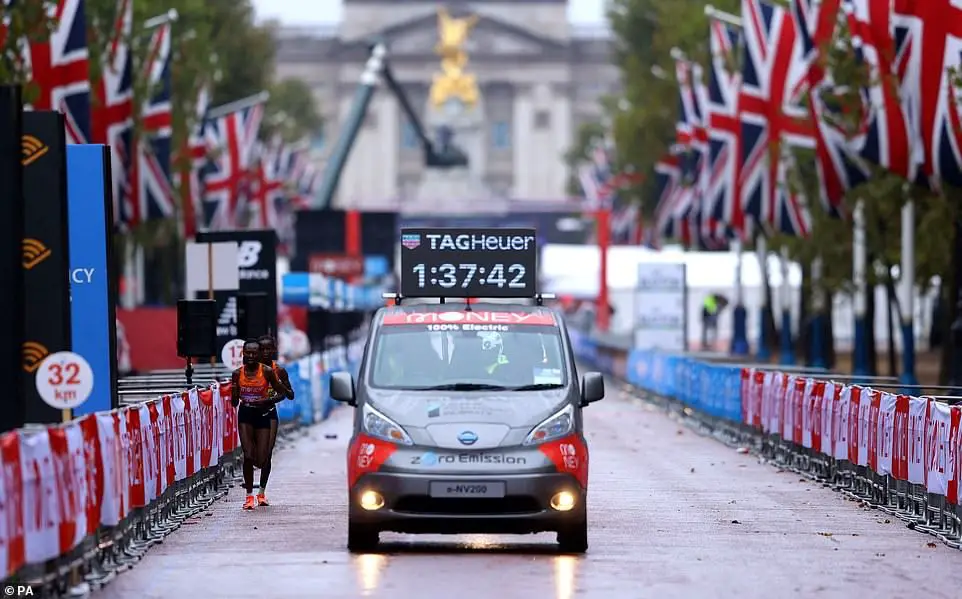 The 2020 London Marathon was long awaited, it took place on 4th October 2020. This was the 40th London marathon, it took place at St James's Park, London England. Some of the best marathoners of all time including Eliud Kipchoge, Kenenisa Bekele, Brigid Kosgei, Manuela Schär and David Weir, were up for the competition of the elite races. Sir Mo Farah also ran as a pacemaker for British hopefuls attempting secure a qualifying time for the Tokyo Olympic Games.
A virtual version of The 40th Race will see 45,000 runners from across the UK and the world run the Virgin Money London Marathon their way. Participants will have 23 hours 59 minutes and 59 seconds (from 00:00 to 23:59:59 BST) to complete the 26.2 miles, which they can choose to run, walk or jog – making the event the most inclusive London Marathon ever. Eyes were on Eliud Kipchoge to defend his championship. Sadly, that was not the case Shura Kitata won the race with 02:05:41 hours.
However, for the electric enthusiasts like us we were keen on what car was used as the lead car, the new Nissan e-NV200. This is good news seeing electric cars come to the main stream, its a translation of people have started knowing the importance of EVs and embracing them will be easier as the continent plans to switch to fully electric by 2030.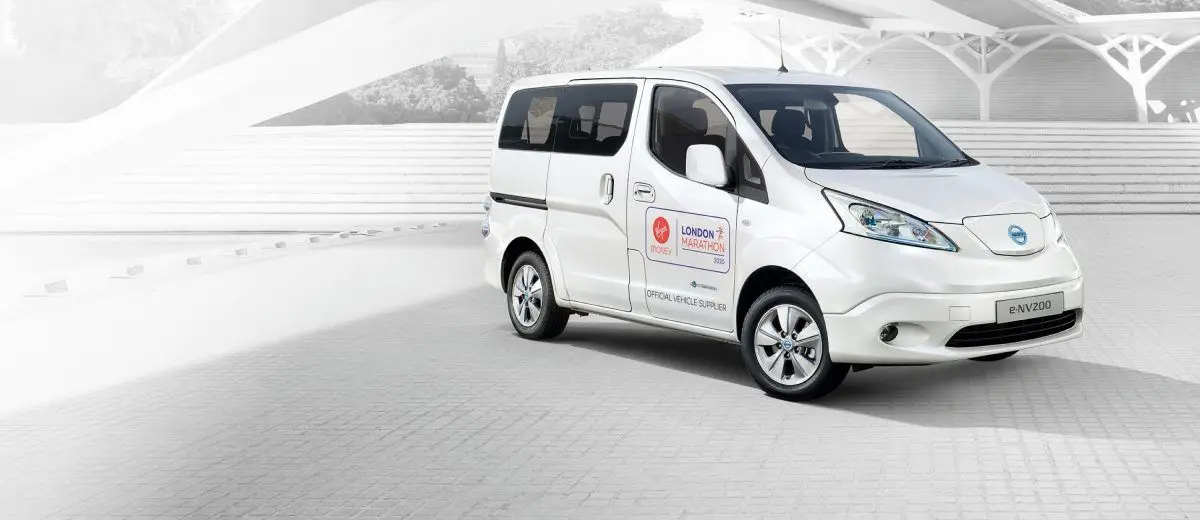 Nissan is provided  a number of e-NV200,the company's 100% electric van, to use as official lead vehicles during the elite races. Prior to the race Hugh Brasher, Event Director of the Virgin Money London Marathon, said; "We are fully committed to reducing our environmental impact and leading the world in our event sustainability. Working with Nissan to use electric vehicles at the event minimizes the carbon output from our vehicle operations and helps provide our elite athletes with the optimal conditions to perform at their very best."
Andrew Humberstone, Managing Director, Nissan Motor (GB) Ltd.; 'Nissan is very proud to be supporting one of the world's most prestigious sporting events. Through Nissan Intelligent Mobility, we're proving that greater electrification of vehicles can benefit all aspects of society, from cleaner air to safer streets. We're delighted to be making this year's race a truly electric one to watch!"
Nissan produces two 100% electric vehicle models, the Nissan LEAF passenger car and the e-NV200, a compact LCV available in both van and passenger variants.
The Nissan LEAF is produced in Sunderland, UK and is available with two battery capacities – 40kWh and 62kWh – with ranges of up to 168-miles and 239-miles (WLTP Combined) respectively. The LEAF is priced from £26,845 including the government grant. The LEAF was the first mainstream, mass-marketed electric vehicle and remains the world's best-selling EV with over 500,000 registrations since its launch in December 2010.
The Nissan e-NV200 is the UK's best-selling all-electric van and is offered with a 40kWh battery delivering a maximum range of 187 miles in urban conditions (WLTP City). As a passenger variant it also offers seating for up to seven occupants. The e-NV200 is priced from £20,005 (excludes VAT, includes registration fee and government grant).
In 2021, Nissan will introduce the Ariya, a 100% electric SUV with a range of up to 310-miles (WLTP) from a single charge.
Join the newsletter to receive the latest updates in your inbox.