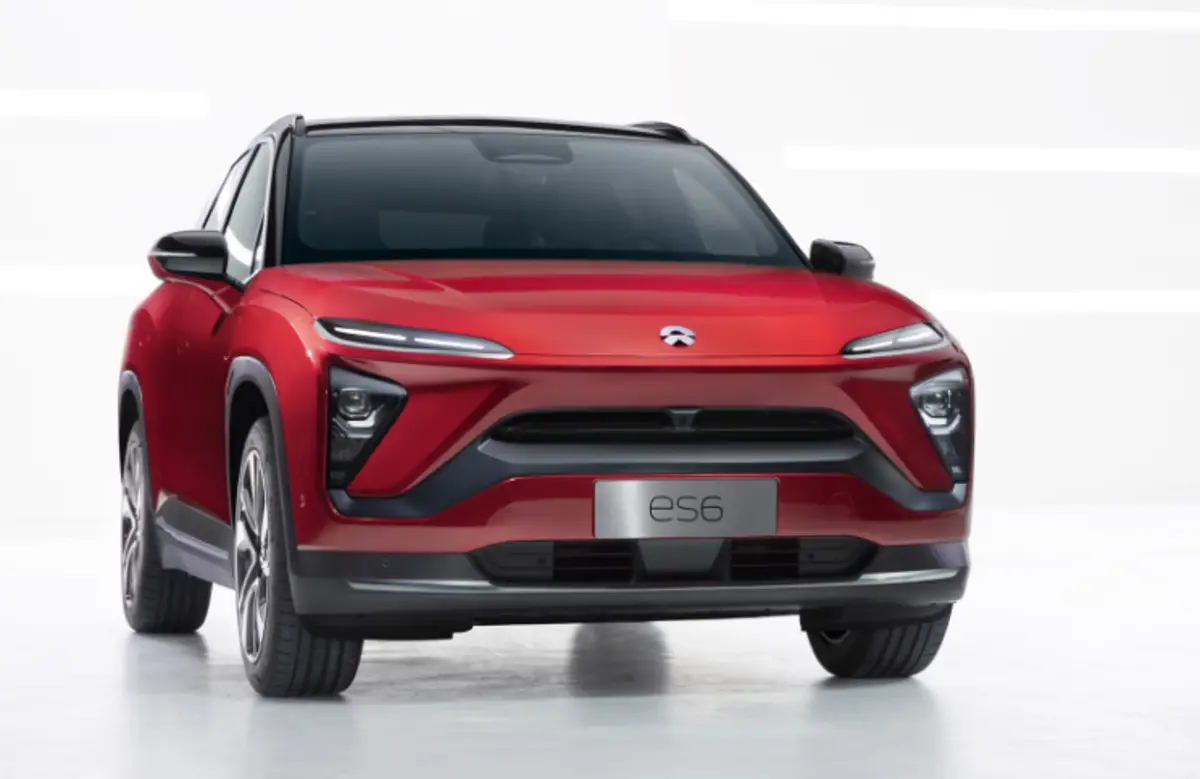 The NIO ES6 is an all-electric, 5-seater mid-size sport utility vehicle manufactured by NIO. The ES6 is the second SUV product by NIO, and was put into production in 2019 for the Chinese market.The ES6 will be offered with two different powertrains. The standard setup features two 160 kW electric motors, one per axle, making a total of 430 horsepower and 450 pound-feet of torque total. That's good enough to quietly scoot from stopped to 62 mph (100 km/h) in 5.6 seconds.
The two battery packs will be offered, a regular 70 kWh unit and a long-range 84 kWh unit. But as well as fast charging, Nio also offers owners use of an innovative battery swap system, which allows empty packs to be changed for fully charged ones in less than five minutes.
All ES6 electric cars  are four-wheel-drive, with the standard version having a 215 bhp permanent magnet motor turning each axle. The more efficient permanent magnet motor is used at lower speeds to improve efficiency, so the more powerful ES6 can actually also go further on a charge.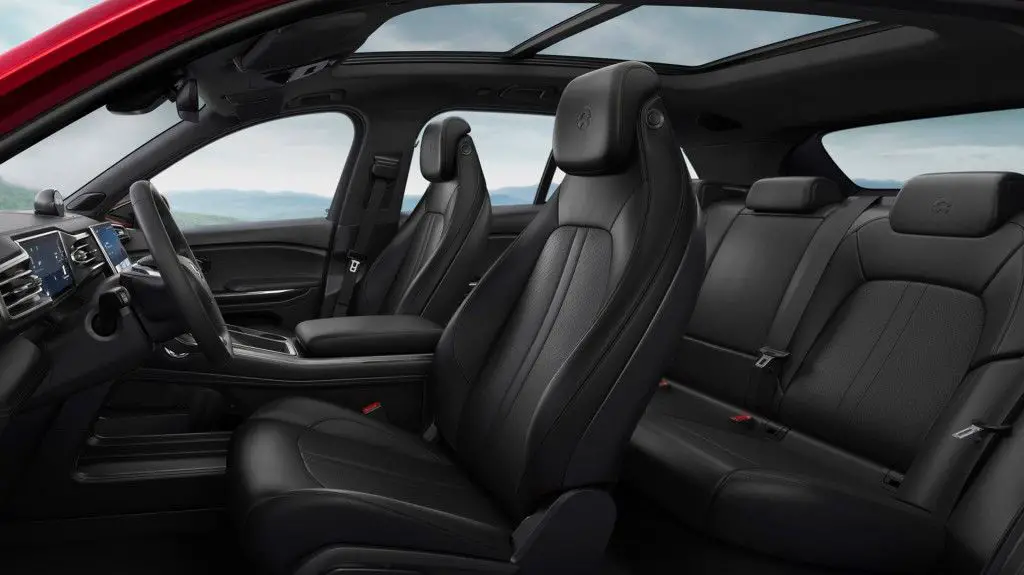 China uses the generally optimistic EUDC calculation for EV range, and on that the Premier and Performance versions of the ES8 can go 430 km on the 70 kWh battery and 510 km on the 84 kWh.The equivalent numbers for the Chinese market Tesla Model X and Jaguar I-Pace are 552 km and 456 km respectively.
ES6 is built at the main JAC-NIO production facility in Hefei, China.The same factory is also the place where the larger ES8 and coupe-like EC6 are also built.
This is an SUV that shares its core architecture with the larger ES8 but is lower, sportier and cheaper. China has a baffling array of EV start-ups, but Nio has already risen to the top of the pack through actually selling cars; the company has delivered more than 15,000 ES8 EVs to customers since sales began last year. The ES6 is intended to push volumes significantly higher, and there are plans to eventually sell it outside of China.
The ES6 has an aluminium structure that is exceptionally strong. Suspension is courtesy of  twin motors at the front and a multi-link at the rear. Adaptive dampers are standard, while the Premier Edition and Performance models also get air springs. Much of the chassis and powertrain engineering has been done at Nio's European and American sites, including the company's UK office near Oxford.
Charging- The  batteries can takes as little as 48 minutes to 80-percent or 90 minutes to a full charge on the 420-volt, 250-amp DC fast-charging port on the passenger-side front fender. There's also a 220-volt, 32-amp AC charging port on the driver-side fender that can recharge the 70 kWh battery in 10 hours and the 84 kWh pack in 12 hours. ES6 drivers will have access to what the automaker calls One-Touch-Power. Simply tap in the app and a Nio Power attendant will schedule and recharge your car for you ,whether that means taking your car to a fast-charging station, arriving with a Nio Power truck for remote recharging, or using one of Nio's battery swap stations scattered around the Chinese highway system.
Price- The Nio ES6 Standard starts at 358,000 Chinese yuan (about $51,920) with the 70 kWh battery pack and 408,000 yuan ($59,172) for the 84 kWh model. The more potent ES6 Performance steps up to 398,000 yuan ($57,722) and 448,000 yuan ($64,973) with 70 and 84 kWh, respectively.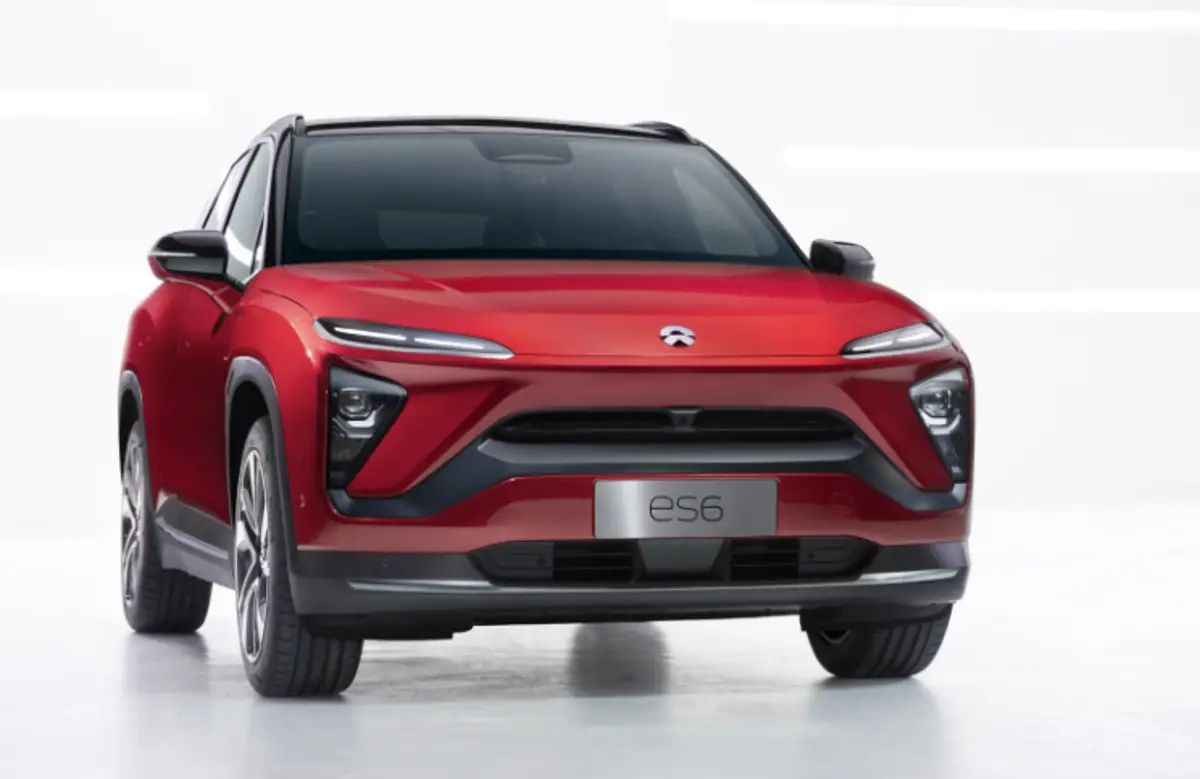 Summary specs
Performance
4.7 seconds from 0–100 km/h
200 km/h top speed
Range
470 km (292 mile) range (NEDC) with 70 kWh battery
510 km (319 mile) range (NEDC) with 84 kWh battery
610 km (379 mile) range (NEDC) with 100 kWh battery (new Long Range option)
Dimensions
2,900 mm (114 in) — wheelbase
4,850 mm (191 in) — body length
1,965 mm (77 in) — width
1,758 mm (69 in) — height
Powertrain
Two 160 kW permanent magnet motors on standard trim
Front 160 kW permanent magnet motor and rear 240 kW induction motor on Premium Edition and Performance trims.
Join the newsletter to receive the latest updates in your inbox.