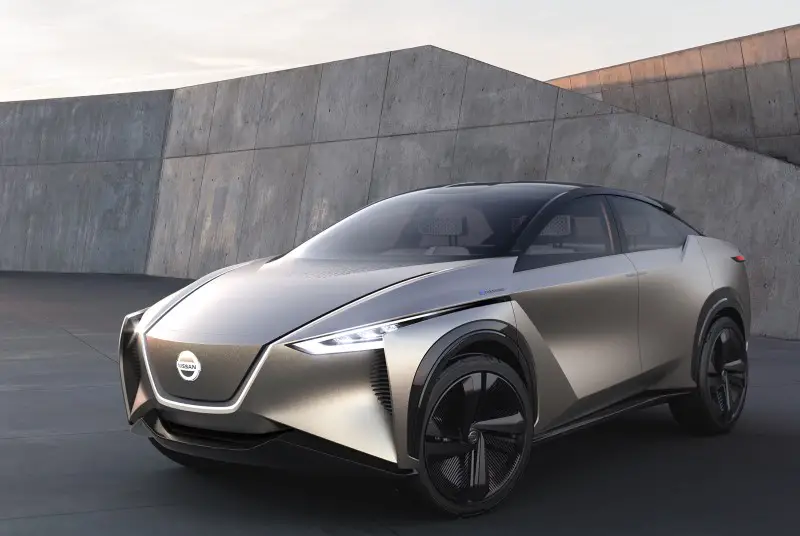 Nissan Leaf has been in the market for a while now. However, Nissan is set to launch its new and latest EV soon, it is presumed the new Nissan EV will be the talk of the town because of its amazing specs. It secretly revealed the new vehicle to dealers last month. The new car is a compact crossover. It is set to arrive in 2021.
The new EV crossover is based on Nissan's 2017 IMx concept, should resolve many of the major drawbacks of Nissan's first EV, the Leaf. The new crossover's range should be more than 300 miles, which would roughly match Tesla's models. It should also offer much sportier performance than the Leaf, accelerating from 0–60 miles per hour in less than five seconds. A crossover with greater range and power than the Leaf, as well as updated technologies.
This would be one of eight battery-powered models Nissan is planning globally in the next few years. During a meeting last month Nissan gave its U.S. retailers their first look at the EV, which is being developed on a new platform. According to dealers who saw the vehicle, the five-seater has a 300-mile range and can go from 0 to 60 mph in under 5 seconds.
The crossover is described as a compact and has the exterior proportions of a compact Rogue but the interior space of a midsize Murano. The cockpit features a digital dashboard that stays hidden until the vehicle is turned on. When you get in the car, all you see is a pulsating start button. Pushing the start button brings the high-resolution display to life.
The design reflects an industry trend to use touch-sensitive buttons in place of traditional dials and knobs. Like the new Porsche Taycan and Tesla Model 3, the Nissan crossover has a dashboard devoid of physical buttons. The car will have fierce competition from the Tesla Model Y, Volkswagen ID.4, and a Ford Mustang-like crossover EV, among others.
Join the newsletter to receive the latest updates in your inbox.