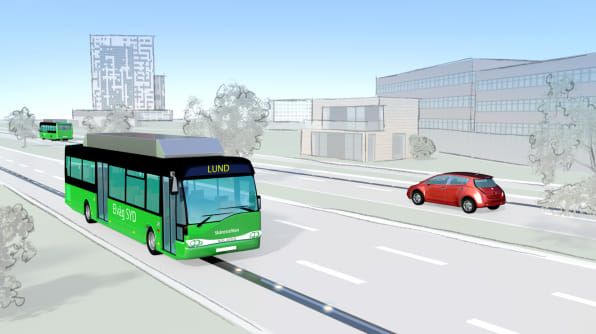 Electric vehicles are gaining momentum day in and day out, which means we need more companies to invest in electric cars. Here are some of the start-ups coming up with interesting electric cars in the market.
Here are some of the start-ups:
Rivian
Aiming to prove that even pick-ups can go electric is American firm Rivian. The electric pick-up brand rose to prominence when it launched its first models, the R1T and R1S SUV in 2018. Since then the firm has grown into a multifarious EV maker and produces electric vans for Amazon.
Rivian was founded by engineer and entrepreneur, RJ Scringe, and didn't formally launch the brand until 2011. Originally the young entrepreneur set about building a 2+2 hybrid coupe in 2009 before shelving the idea to focus on other projects.
Rivian's plans in Europe aren't yet clear and considering the car is left-hand drive it might be some time before we see any of its models in the UK. We'd suggest you keep an eye on Rivian though: they beat both Ford and Tesla to the market with the first electric pick-up truck.
Sono
Sono Motors specializes in solar-powered vehicles and recently showed off its new Sion SEV and Solar Bus Kit.
Established in 2016, the German brand revealed its first solar-powered concept - the Sion - a year later, as a six-seater MPV with a choice of batteries and powertrains. The final design for the Sion wasn't finalized until 2019, with the brand confirmed its new EV would be produced at the former Saab factory in Trollhättan by National Electric Vehicle Sweden (NEVS).
The Munich firm says that 20,000 customers have placed private reservations for a Sono Sion SEV, with prices starting from £21,700. You'll have to wait to see one on the road, however, as production isn't set to start until the second half of 2023.
Aehra
Aehra is an Italian electric start-up. It has not been properly launched but has plans to shake the industry with its production of EVs in the market.
In September Aehra revealed preview images of a new SUV, with the as-yet-unnamed EV set to be unveiled this month. Aehra plans to launch that model alongside an electric saloon, with both said to be coming to the UK.
The "ultra-premium" brand's design team is made up of ex-Lamborghini bosses, Filippo Perini, Alessandro Salvagnin, and Alessandro Serra, as well as Italdesign exterior designer Marco Quamori.
Both the electric SUV and saloon will be equipped with the same battery offering a claimed range of up to 497 miles. Production for both models is expected to commence in 2025 by the end of that year.
Stay tuned to Move Electric as we'll be bringing you more detailed information on Aehra and its future models later this month.
Aiways
Aiways - pronounced i-ways - is a Chinese start-up founded in 2017 looking to take advantage of the seismic switch to electrification to build a global brand.
The fresh-faced EV brand was formed by ex-Volvo sales chief Sam Fu Qiang and his partner Gary Gu and has already built a plant with a capacity for 300,000 vehicles, a full research and development center, and a battery factory.
BYD
BYD - which stands for Build your Dreams - is another China-based electric car start-up that was established in 1995 and is part of an industrial giant that operates in automotive, electronics, new energy, and rail.
As a leading manufacturer of lithium-ion batteries, BYD started producing cars in 2003, with its first model arriving two years later. Alongside its passenger cars, BYD also builds commercial vehicles including buses and taxis.
Fisker
Some of you might be asking if Fisher is actually a new firm. Well, it is… sort of. The original Fisker developed the innovative Karma hybrid saloon collapsed (eventually becoming a firm called Karma).
But Henrik Fisker, formerly of BMW, Aston Martin, and Ford, has now returned with a new EV firm that looks to be built on far more stable foundations.
Lightyear
Hoping to prove that the sun is a viable way of charging an EV charger is Dutch firm Lightyear, the company behind the Lightyear 0 solar-powered electric car.
In 2016 the company was founded and a year later Lightyear officially launched, gaining its first reservation for its future solar-powered car in the process.
It wasn't until 2019 that the first prototype of the Lightyear 0 was unveiled, a super-sleek, ultra-aerodynamic saloon.
Earlier this year the company launched the 0, with the car making its public debut at the Goodwood Festival of Speed. The innovative EV has a range of up to 400 miles and is made from a mixture of recycled materials.
Lucid
American firm Lucid Motors is aiming to undercut the Tesla Model S and become a leader in the luxury EV market.
Formerly known as Atieva, the Chinese-backed electric car brand started out by building batteries and powertrains for other vehicle manufacturers in 2007. It wasn't until 2016 that the firm rebranded itself as Lucid Motors and stated its intent to build high-end luxury electric cars.
Nio
Chinese car giant Nio has grown at a serious pace since its inception in 2014, through its premium EV line-up and its innovative battery-swapping technology.
The brand child of technology entrepreneur William Li, Nio produces a range of electric saloons, crossovers, and SUVs. In fact, the marque is about to roll out its second generation of models: the ET5 mid-sized saloon, flagship ET7 saloon, and EL8 SUV.
Formerly known as NextEV, Nio gained early prominence through its time in Formula E, winning the championship in its inaugural season.
Nio stands out from its fellow competitors thanks to its battery-swapping technology. Nio drivers simply drive to a battery swap station, park their vehicle inside and a robot swaps the depleted unit for a fully charged one.
Ola
The Indian start-up was set up by entrepreneur Bhavish Aggarwal and has since grown into a well-established electromobility company.
Although it is yet to launch its first EV, Ola has made a name for itself with its S1 Air electric scooter and plans to launch its first EV in 2024.
Ola is best known in the UK as an app-based ride-share operator, with its Uber-rivalling, Ola Cab, service available in London, Birmingham, and Cardiff since 2018.
Don't think India will be the only firm getting all the spoils, as Ola is planning to build a new factory in Coventry focused on engineering and vehicle design.
Ola's Future foundry site in the West Midlands will work alongside the brand's headquarters in India and will focus on the production of two- and four-wheel vehicle design, advanced high-performance automotive engineering, digital and physical modeling, and research and development.
Rimac
Some EV hypercar connoisseurs may be familiar with the Croatian brand, which is spearheaded by founder and CEO, Mate Rimac.
Describing Rimac as the bellwether hyper EV firm is an understatement considering the list of hugely established car firms that are lined up to collaborate with Rimac.
Launched in 2009 with just a handful of employees, Rimac now has around 1300 staff members working at the firm's headquarters in Sveta Nedelja, Croatia. Rimac is currently in the process of building its new facility - referred to as The Campus - in Zagreb, which will become the new manufacturing plant for the brand's new Nevera hypercar, while also assembling gearboxes, motors, and inverters for automotive clients.
Xpeng
China is gaining serious traction in the world of electric cars and evidence of this is clear considering Xpeng is the fourth Chinese brand to feature in our list.
Launched in 2014 by founders Henry Xia and Tao He, Xpengs's EV line-up is made up of two saloons, crossovers, and the recently unveiled G9 SUV. The Guangzhou-based brand claims that its forthcoming flagship G9 will be the fastest-charging mass-produced EV due to its 480kW charging capabilities.
Xpeng has expanded its operations into Europe already and rolled out its Tesla Model 3 rivaling electric P5 saloon in Denmark, the Netherlands, Norway, and Sweden in March.
Earlier this Autumn, Xpeng vice president, and chairman Brian Gu revealed that the Chinese marque could come to the UK. Speaking to Move Electric, Gu said that the firm was currently focusing on left-hand-drive markets, but didn't rule out a move to Britain in the future.
If Xpeng opted to launch in the UK then it would face competition from compatriots in Nio and BYD.
Source:
i) Sam Philips (2022) 12 new electric car start-ups you should watch out for
Join the newsletter to receive the latest updates in your inbox.