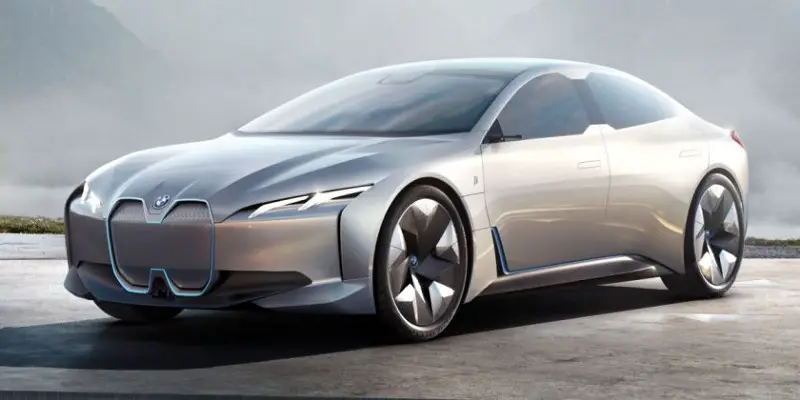 BMW is reportedly developing a new i7 electric vehicle. According to BMW Blog, one of its sources in Munich said the large EV could be introduced by 2022. This may not come as a surprise, considering that BMW has filed the rights for i1 to i9 and iX1 to iX9, but the rights had to be renewed last year because the car isn't launched yet, the website claims.
The i7 will apparently be the equivalent of an electric 7 Series, and the 2022 debut could in fact be an electric version of the next-generation 7 Series, which is also scheduled to debut around the same time. Word is that BMW engineers are working round the clock to deliver, and that customers won't be disappointed in the driving range the car offers.
Going by the size of it, the i7 could feature a heavy set of batteries and powerful electric motors, though the former could materialize in the form of a denser energy storage unit. It seems that BMW is already working on its fifth-generation battery technology, backed by research from its exploits in Formula E. BMW targets a driving range of about 600 km, based on the new WLTP testing procedure.
It's expected that the i7 could be an all-electric version of the next generation 7-Series. Furthermore, it's believed that it will get an electric range of up to 600 km (373 miles).Market launch in 2022 sounds reasonable. Especially if we take into consideration the life cycle of the 7-Series and already busy timetable for new plug-in models from BMW.
BMW i7 Summary specs
Year:2018
Make:BMW
Model: i7
Horsepower @ RPM:544 (Est.)
0–60 time:5 sec. (Est.)
Top Speed:155 mph (Est.)
Price: 68000 (Est.)
Car segment:luxury cars
Car fuel:electric cars
Body style:sedan
Join the newsletter to receive the latest updates in your inbox.