It has an 81 bhp electric motor with 210 Nm of torque, and an 18.7 kWh lithium-ion battery, which gives the car a claimed range of around 100 miles.
The e-Mii can get from 0–62 mph in 11.3 seconds, and has top speed of 80 mph. The baby EV can be charged in nine hours using a household socket, but it is also compatible with the CCS 40 kW system that can take its battery from flat to 80 per cent capacity in just 30 minutes.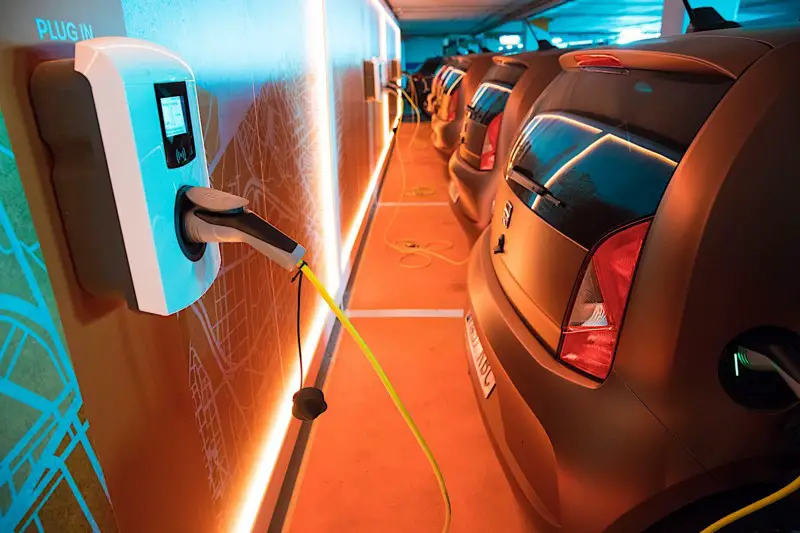 The battery pack weighs 230 kg, and the motor and direct drive transmission increase the kerb weight of a 929 kg.Nevertheless, the zippy electric powertrain suits a compact city car like the Mii, despite its portly mass.
There's not much feeling to the steering and the body rolls in cornering, but otherwise the eMii steers faithfully and the compact dimensions with a short wheelbase bring a natural agility to the driving experience.
Acceleration is brisk off the mark and the 0–60 mph time of 12.4 seconds makes the eMii the fastest-accelerating model in the range, eclipsing the 75 bhp Mii FR by 0.8 seconds.There's no official 0–30 mph figure, but at such town speeds the eMii feels quick enough.The acceleration shove builds evenly and quietly. Power train refinement is, of course, outstanding for a small car.
A little whine from the motor and gearbox chirps in occasionally and the regenerative braking system adds its own soundtrack.The downside is that other noises, particularly from the tyres and suspension, are no longer masked by the combustion engine — a familiar characteristic of combustion-engines cars converted to electric power.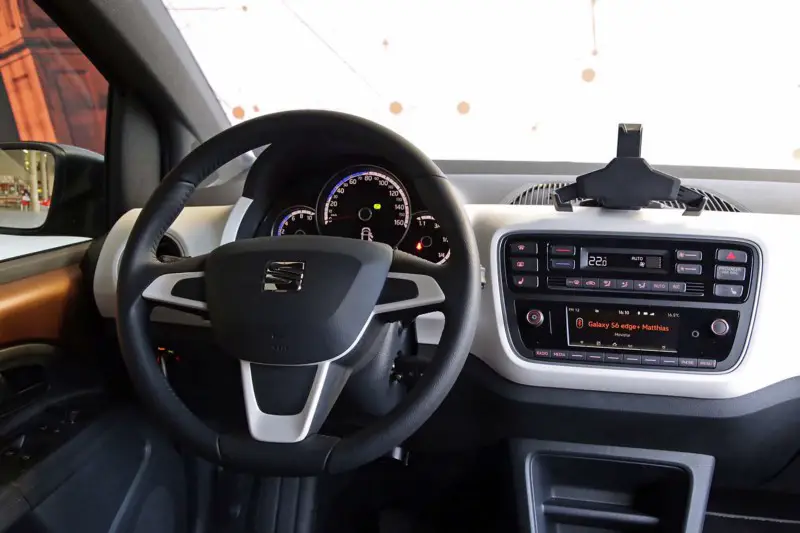 But Seat has to first decide to make it available. The current plan has the eMii penciled in for launch in 2019–2020, when it will arrive alongside Seat's version of the VW iD, an electric hatchback designed from the outset as an EV.
On the road the e-Mii is every bit as capable as the e-up!, with the same compliant chassis and direct steering allowing you to nip in and out of traffic with ease, taking full advantage of the instant power delivery of the 60kW electric motor. You can drive it as a normal two-pedal auto if you like, but it's satisfying to flick the gear selector into 'B' and switch on brake energy recuperation. This, in effect, allows you to drive with a single pedal, anticipating traffic flow — using the electric motor's harnessing of the energy to bring the car to a halt.
Key specs
Model: SEAT e-Mii
Engine: 18.7 kWh electric motor
Power: 81 bhp
Transmission: Single-speed auto, front-wheel drive
Acceleration : 0–62mph: 12.4 seconds
Top speed: 80 mph
Range/CO2: 99 miles, 0g/km
On sale: 2019 (est)
Join the newsletter to receive the latest updates in your inbox.