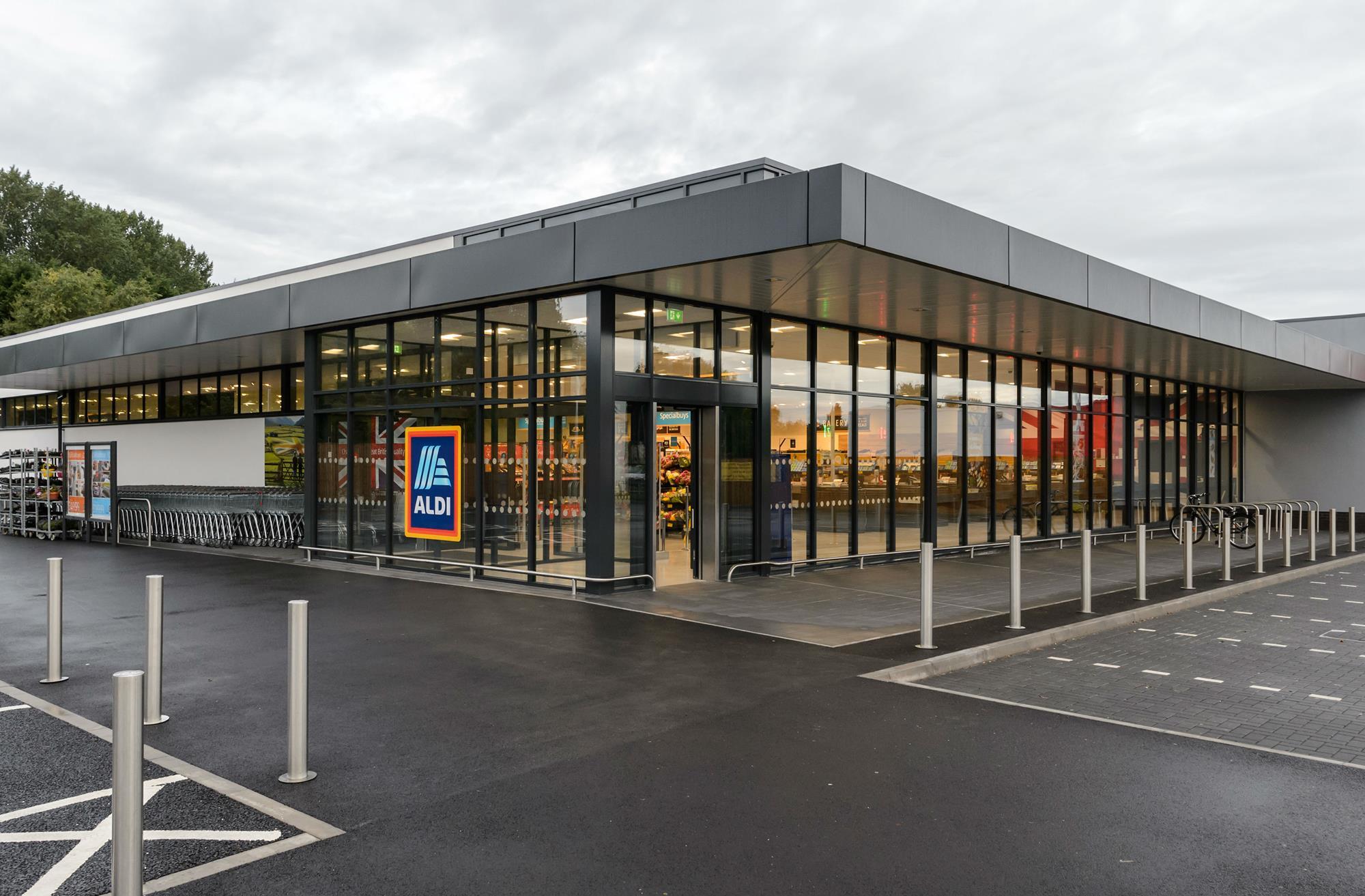 Aldi is the common brand of two German based global family-owned discount supermarket chains with over 10,000 stores in 20 countries, and an estimated combined turnover of more than €50 billion.
It plans to equip all new stores with rapid charging points for EVs. This is set to support charging speed of up to 22 kWh which is faster than 7 kWh according to Aldi. The goal of the chain is to future-proof chargers for the incoming generation of EV with big battery capacity.
Aldi is opening around 50 stores a year to reach 1,200 by 2025, a target it is said to remain on course to hit despite any disruption resulting from the coronavirus pandemic. The chargers are already in place at 42 stores. The store joins many supermarkets that are installing EV chargers in supermarkets car parks.
In November 2018 Tesco began installing 2,400 charging bays across 600 stores. Aldi's chargers are being provided by Shell Group company NewMotion. The technology is also being installed at Aldi's Atherstone HQ for staff.
Fritz Walleczek, Aldi UK  managing director  who is in-charge of Corporate said the sustainability and protecting the environment is very important to them and its customers. They are happy to be working with NewMotion to give the shoppers to access fast easy EV charging facility when they visit the store, and also to the workers to  protect  environment.
In 2015 the chain installed free solar charging stations, where the first 47 sockets were introduced in the West German city of Düsseldorf,  they are able to recharge an EV in 30 minutes. Florian Kempf, head of energy management at Aldi Süd, said: "Sustainability and climate change affect us all. With the 'Fill up on Sun' project, we want to inspire our customers to choose an environment-friendly form of mobility. He also added that "The energy is produced by solar photovoltaic systems on the store roof and delivered directly to the car park for free. There is no better way to put the energy revolution into practice than this."
The charging points are provided by German energy utility offers fast charging technology which operates more than 4,000 charging points across Europe.
Join the newsletter to receive the latest updates in your inbox.