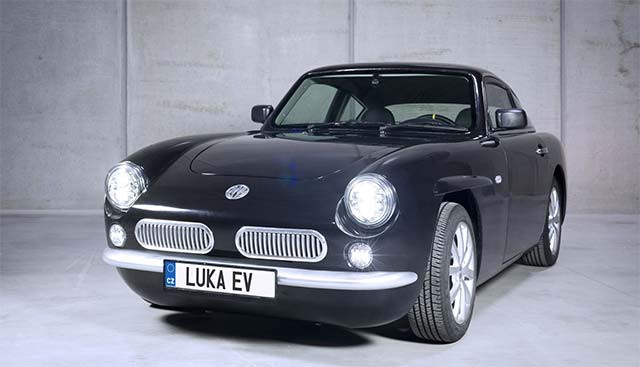 A brand new electric car from EV start-up MW Motors which has a stunning retro design, decent specs and one surprisingly feature, typically uncommon with electric-powered vehicles.
The two-seat Luka uses four 12.5-kW in-wheel electric motors, providing a total of 66 horsepower. That'll push the car to 62 miles per hour from a stop in a leisurely 9.6 seconds. Top speed is 90 mph. Luka is only a bit heavier than the original target, at a little less than 1,800 pounds, with an aluminum alloy chassis and fiber-reinforced plastic body. Its 21.9-kWh NiCoMn battery pack provides the targeted 186 miles of driving range.
Czech EV car maker MW Motors has unveiled the 'Luka EV' a production-ready electric car.The retro-looking electric vehicle sports an old school coupe silhouette, rounded headlamps and thin-barred grille.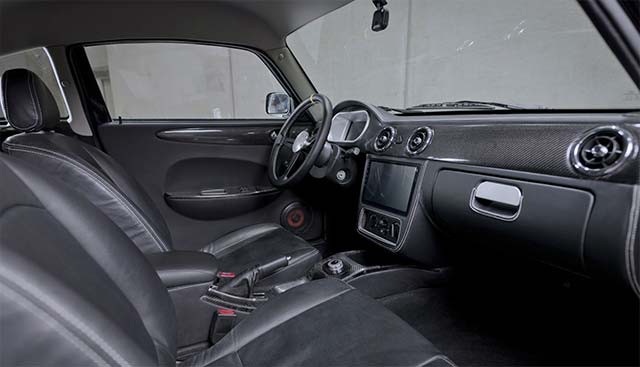 It's design evocative of 1960s coupes such as the BMW 1600 GT and Lancia Appia. The design is easy-to-like and is chic enough for younger customers to enjoy, but will be nostalgic for the older generations.
It weighs just 815 kg, which is impressively low for an electric vehicles as battery packs are typically particularly heavy.Another unusual feature of the car is the placement of its four electric motors each with 12.5 kW of power for a total output of 50 kW.These motors are fed by a small 21.9 kWh battery pack which the car maker claims is good for up to 186 miles of range.
In-hub wheel motors are not a new concept but they have in the past been avoided, mainly due to how exposed a wheel is and how easily they can be damaged.
Prices for the car start around €30,000 (£25,923).
Join the newsletter to receive the latest updates in your inbox.