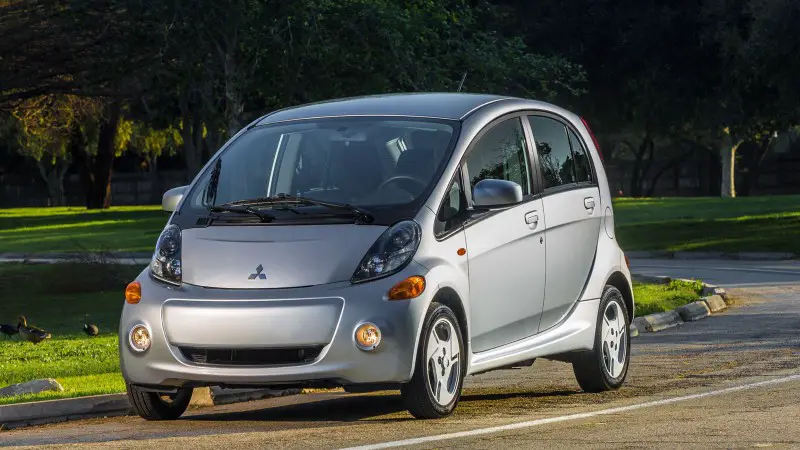 If you want to move around the world of all electric vehicles and at the same time spend little fortune then the Mitsubishi dealers should be your stop. The i-MiEV is one of the oldest electric car available in the markets but it offers a great service for your daily needs despite its old age. One advantage of this car is that it offers zero emissions at an affordable price.
The i-MiEV does not perform well compared to the other electric vehicles in the market. The i-MiEV gets it power from a 49-kW electric motor that sports a mere 66 horsepower and drives the rear wheels.
The electric motor of i-MiEV gets its power from a 16-kWh lithium-ion battery pack that sits on the floor under the rear seat. This battery pack gives the car a range of 62 miles/100 km, which is the lowest of any battery-electric car. When you use the air conditioning, or drive at high speed the battery lifespan is only 35–45 miles .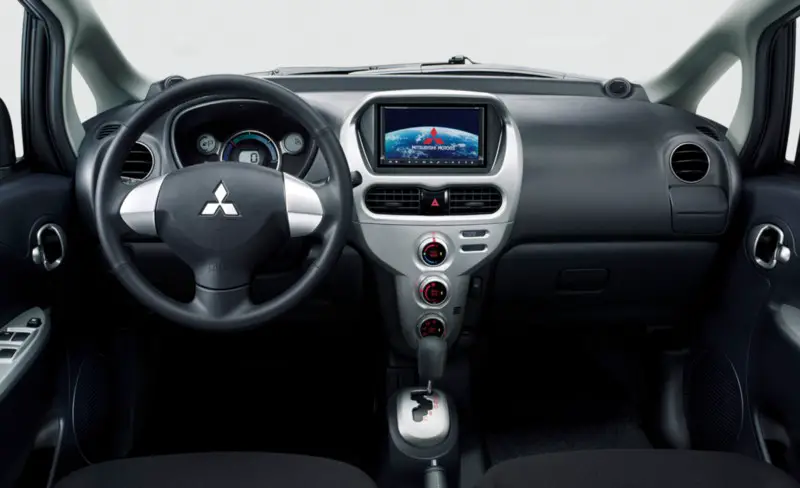 The Mitsubishi i-MiEV seems pretty good for driving around town as it offers just enough acceleration for stop and go traffic. However, when you get out on the open highway, the i-MiEV falls flat on its face. Not only does it have virtually no reserve power, but when you try to drive at highway speeds, you will see the charge gauge drop.
It can take 14 hours to charge the i-MiEV's batteries on 110-volt household current. If you have access to a 15-amp level 2 charging station, recharging time drops to 7 hours.
If all you want is a basic all-electric car for your daily in- town commute or shopping trip, the i-MiEV will get the job done. But if you want to be able to drive out on the highway, you need to look elsewhere as this car is one you might want to avoid.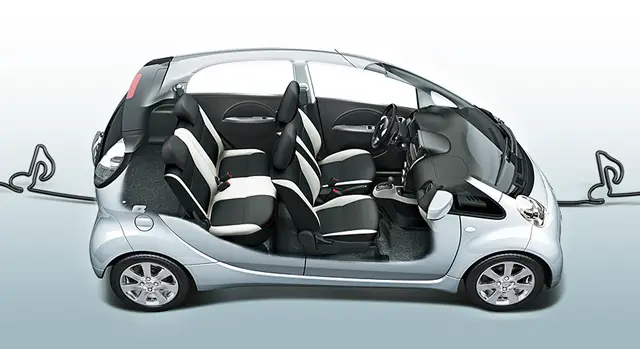 It can seat up to 4 people .Price is $22,995
Join the newsletter to receive the latest updates in your inbox.