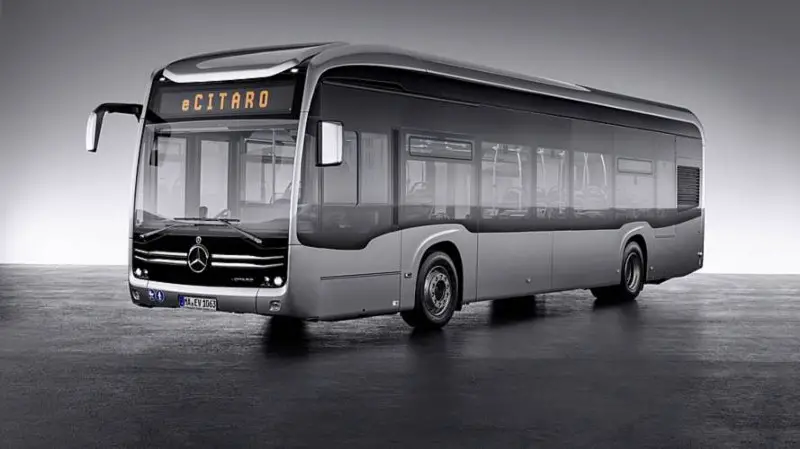 It emits zero local emissions and runs almost silently. It combines the thousand fold proven platform of Mercedes-Benz' best-selling city bus with new technological solutions and an independent design. The all-electric Mercedes‑Benz eCitaro takes electric city buses to a new level and impresses with its innovative thermal management system with exceptional energy efficiency and reliability of range. Its performance enables the eCitaro to cover a large part of the requirements of the transport operators right from the start.Therefore enabling a free emission public transportation that is completely silent.
The new Mercedes-Benz eCitaro features li-ion batteries with a total collective capacity up to 243 kWh.The batteries are modular in nature with up to ten modules, including two battery modules placed on the bus's roof and four modules in the rear supplying 25 kWh for each module. According to Daimler it can customize the buses to meet customer needs, optionally adding up to four battery modules to the roof — a total of ten modules are possible with four being the minimum.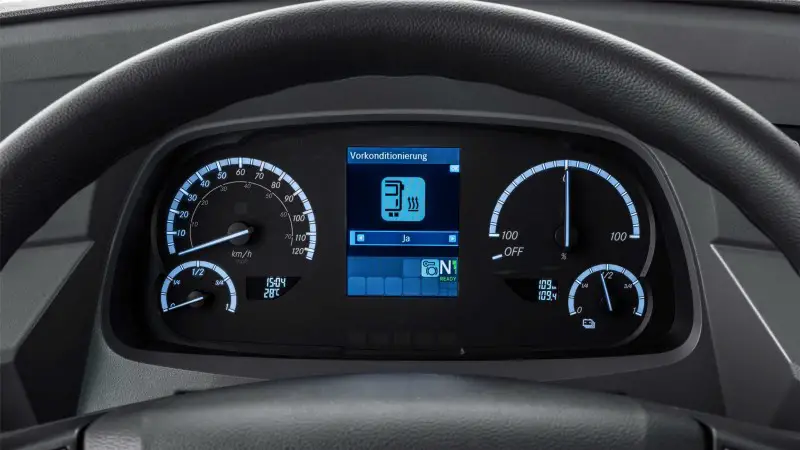 With the eCitaro bus having ten modules the standard weight will be 13.44 tonnes with a gross weight of 19.5 tonnes or around 88 passengers . Daimler intends for the eCitaro to be charged via plug-in chargers. However, there will be a future pantograph charging option.
In the case of a city bus, this is impacted significantly by climatic conditions and consequently by the need to cool and above all to heat the interior.The engineers have therefore put a considerable amount of thought into the issue of thermal management. It is one of the outstanding features of the eCitaro and has been honed and refined in every detail: compared with the current Citaro with combustion engine, the energy requirement for heating, ventilation and climate control has fallen by about 40%.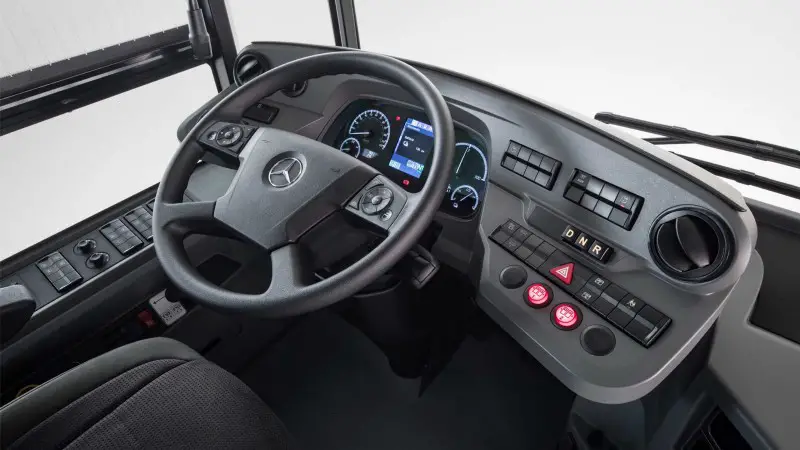 When comparing the new electric bus to the regular Citaro model, Daimler says its engineers have cut the heating,cooling,ventilation energy requirement by approximately 40-percent, helping reduce power demands. By doing this, eCitaro maintains a range suitable for city bus routes while still meeting the needs of operators. eCitaro bus is meant to replace the combustion engine buses.
Join the newsletter to receive the latest updates in your inbox.