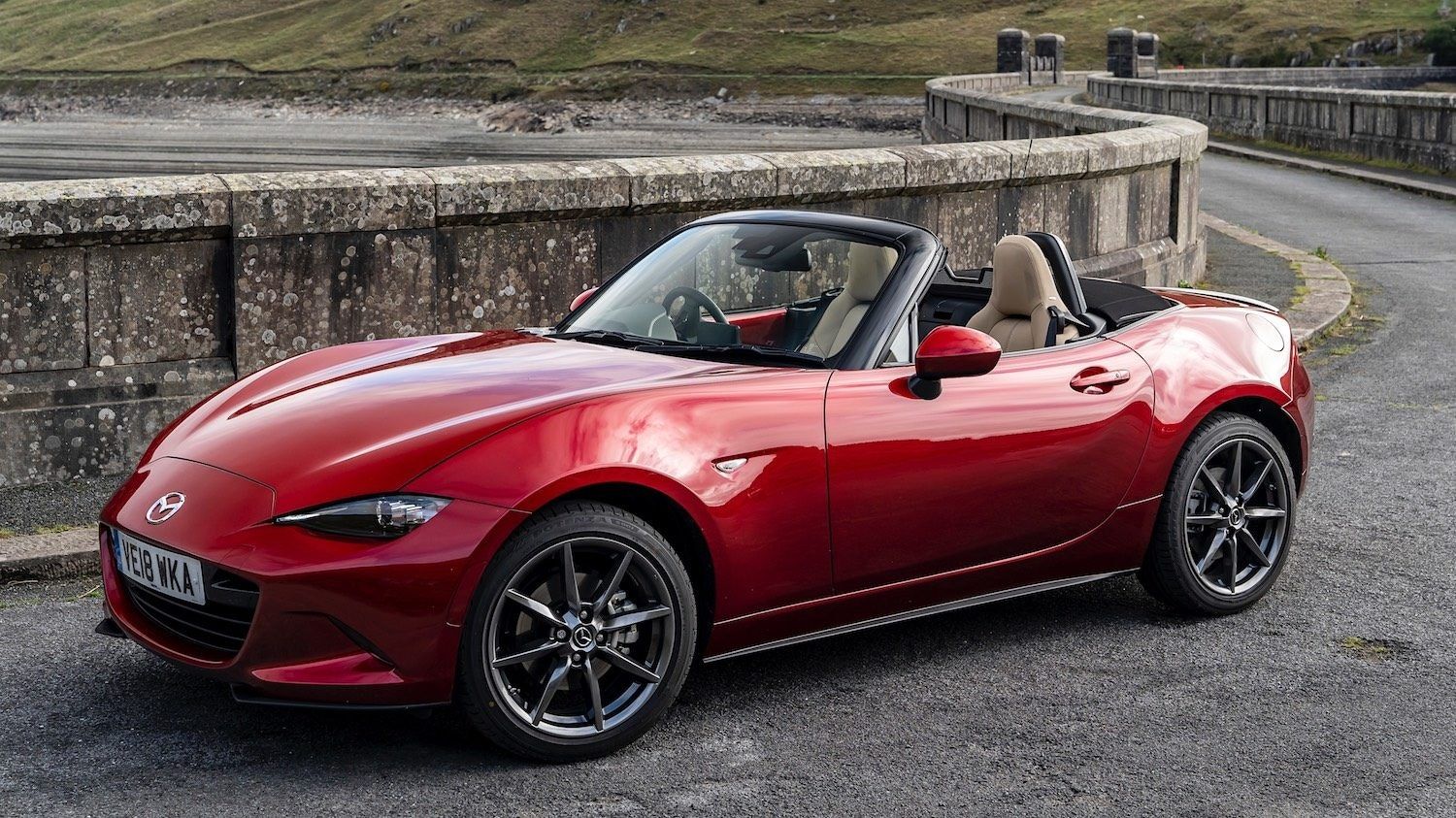 Mazda electrified its Demio and since then the demand for electric cars has grown . The plans to have the Mazda Miata converted to an EV are underway this is good news  for Mazda brand lovers.
Mazda Miata is more than a cult classic. It's one of the purest and most popular roadsters that has become somewhat of a staple in Mazda's branding. Miata are all about lightness and handling. Current EVs are not light. The battery pack is heavy. Mainly because it needs to be large enough to carry the vehicle 200 miles or more. Miata comes with a small battery pack capable of 75 tor 100 miles on a single charge. If you commute short distances daily then definitely the Miata is the best car for you.
It is an iconic luxury roadster which is inexpensive in comparison to similar brands. It's also incredibly agile, comfortable, and arguably attractive inside and out. Miata remains rear-wheel drive, compact, affordable, and fun.
MX-5 comes with two battery options depending on your budget and what you need.   The first is a set of lead acid batteries that can give around 20 miles of range and setting you back a little over $2,600. If you want more powerful Lithium-ion phosphate batteries, there are two options - 45 miles of range for just under $6,000, or more than 60 miles of range for $7,000.
The other components such as the DC motor, controllers, chargers and more can be sourced through various suppliers recommended by EV Works. The bottom line is a conversion cost of around $13,500 for the basic lead acid vehicle rising to just under $18,000 for the highest range lithium-ion variant - and these prices are before federal tax credits, if you're eligible. The cost doesn't include the price of a donor car, but if you own a Miata you are close to having an EV you just need to convert it, and you have it.
The battery car accelerates faster than the stock Miata, so expect 60 miles per hour in fewer than 9 seconds, with a claimed 93 mph top speed. The car's weight depend on the type of battery you choose, it weighs 564 lb on lead acid batteries and less than 400 lb for lithium.
Join the newsletter to receive the latest updates in your inbox.