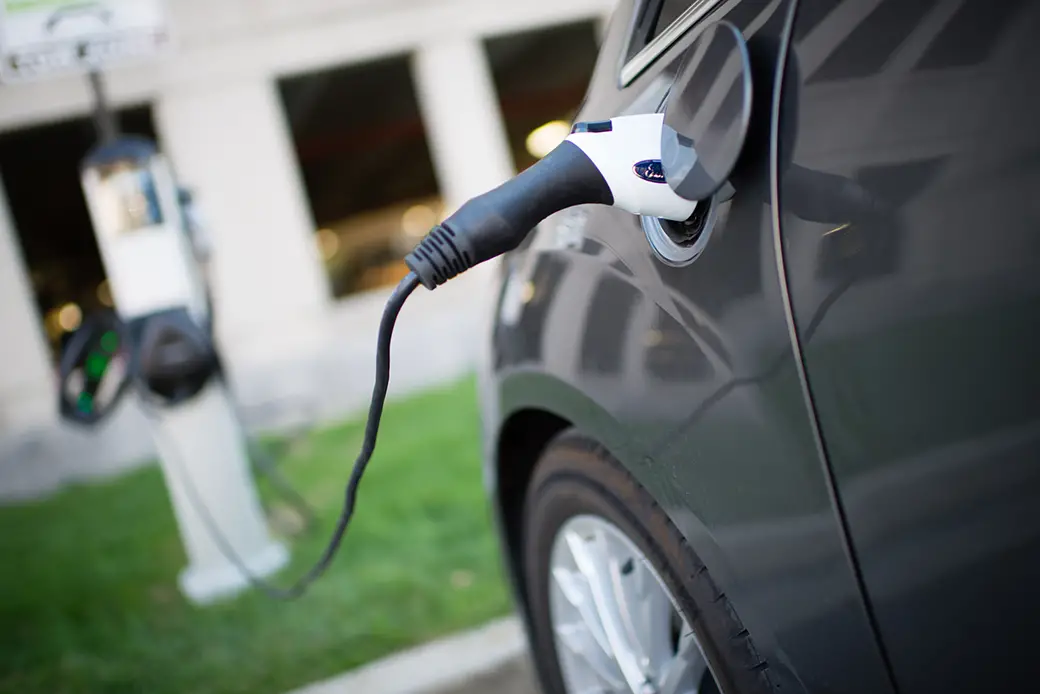 The global auto market is undergoing profound changes as technological advances impact everything from the products offered to the factories they are made in. The shift toward zero emission vehicles, just one of many changes hitting the industry, is creating economic opportunities and disruptions along the auto manufacturing value chain and its related industries.
The transition to electric vehicles (EVs) will lead to thriving new industries and job opportunities, along with potential shifts in jobs for those working in internal combustion engines. Federal and state support through policies that provide worker education and retraining, along with policies that encourage the growth of a domestic electric vehicle market, can secure the country's foothold in these emerging industries while minimizing job disruptions.
Workers from a variety of educational and employment backgrounds are employed in the electric vehicle industry, such as the scientists who conduct research in electric drive technology, the manufacturing workers who build the vehicles, and the automotive maintenance technicians who repair the vehicles. Most of these occupations require specialized training or work experience in electric vehicle manufacturing and maintenance.
This section describes some of the most common jobs in the electric vehicle industry; for each occupation, job duties are listed, along with the credentials needed for the occupation, including education, training, certification, or licensure. Certification demonstrates the candidate's competency in a skill or set of skills, typically through work experience, training, the passage of an examination, or some combination of the three. Licensing is done by individual states, and typically requires the candidate to pass an examination and to fulfill certain eligibility requirements, such as a minimum level of education, work experience, training, or the completion of an internship, residency, or apprenticeship.
Wage data are also included in the occupation descriptions. Although BLS does not currently publish wage data specifically for electric vehicle occupations, the wages listed represent the larger industry or industry group that would employ the electric vehicle workers, when applicable. Wage data do not include benefits or other compensation.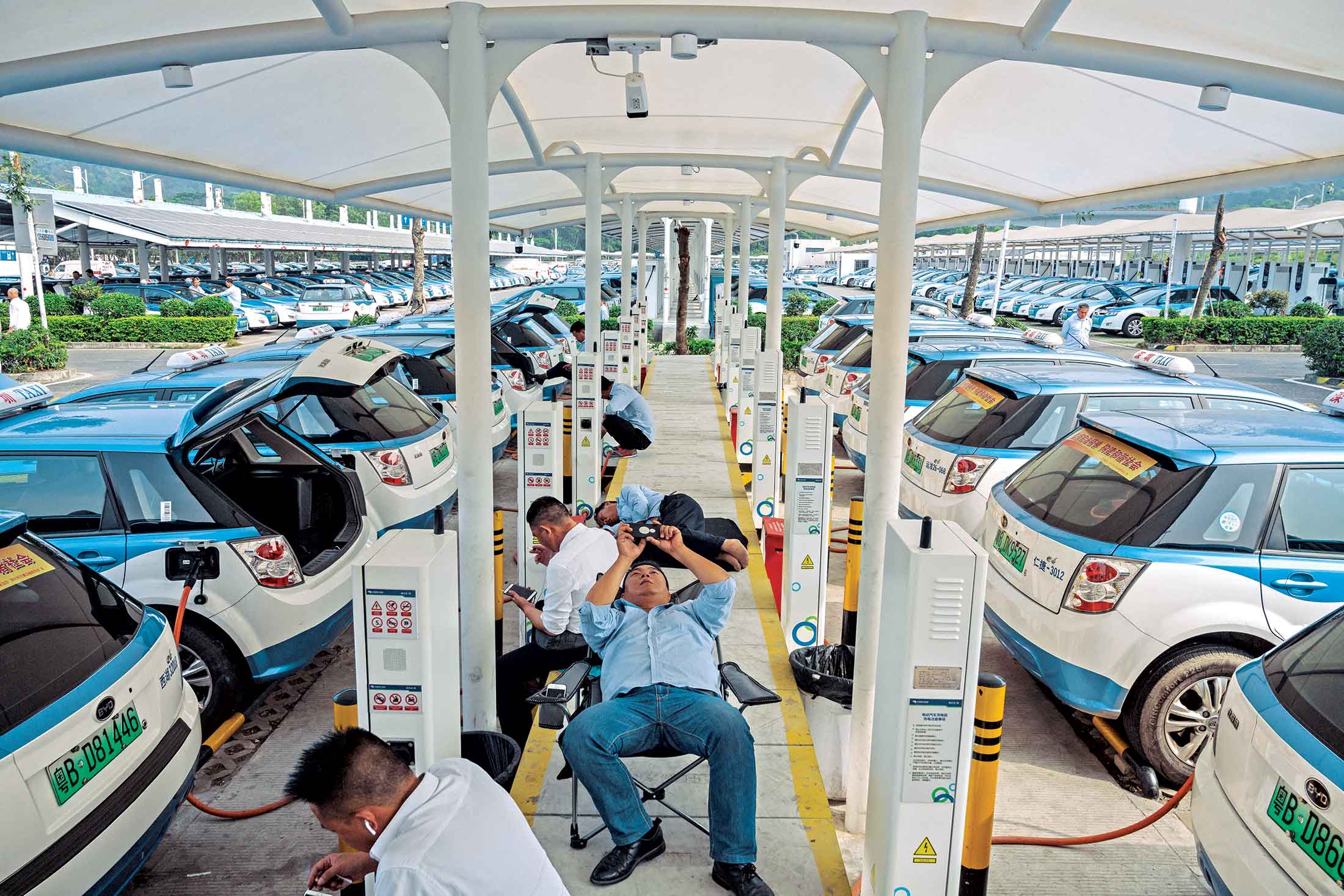 Employment growth is expected in most occupations in the electric vehicle industry in the next few years, according to a study by the Center for Entrepreneurship and Technology at the University of California, Berkeley. Growth is expected in manufacturing industries and the domestic energy sector as the need for batteries and charging stations increase. New types of automobile manufacturing jobs will also be created; however, many of these jobs will be filled by current manufacturing employees or those that were displaced by recent downsizing of the automobile manufacturing industry.
For example, General Motors is hiring thousands as it pushes to bring more than 20 new electric vehicles to U.S. roads by 2023. The automaker will hire 3,000 engineers, designers and technology specialists between now and the end of the first quarter, and most of those people can work remotely, opening up the talent pool across the nation.
Ken Morris, GM's vice president of autonomous and electric vehicle programs said they have a lot of flexibility on where they can draw talent from. he added that they will look for the best talent and work around whatever situations there are to get that talent.
GM has said it envisions a future of zero emissions, zero crashes and zero congestion, which it will achieve through electric and autonomous vehicles. To that end, GM considers 18 months the timeline to develop each electric vehicle. To go that fast simultaneously will require more people.
Last week, during GM's earnings call, CEO Mary Barra told analysts the automaker was starting to hire 1,100 workers at Ultium Cells LLC, a battery assembly plant that GM is building in Ohio as part of its joint venture with LG Chem. GM will start battery cell production there during the first quarter, but Morris declined to say which EVs will initially get the battery cells made there. These jobs are not included in the 3,000 announced Monday.
GM also said it will start calling back workers to Factory ZERO in Detroit and Hamtramck starting early next year as it converts the facility to build EVs. Barra said GM will be bringing EVs to market faster than it had initially anticipated, crediting its strategic partnerships and investments in technology for fast-tracking product development. GM has shown two of its future EVs: the Cadillac Lyriq SUV, to be built in Spring Hill, Tennessee, and due to market in 2022, and the GMC Hummer EV pickup, hitting the market late next year. It will be assembled at Factory ZERO.
Los Angeles County is also putting efforts to be the top in the electric vehicle industry, where some 118,000 jobs working on everything from car design to better batteries. The Los Angeles Economic Development Corp. said in its study on the industry, that L.A. controls 43% of California's massive EV industry. The growth helps the state compete with Michigan in what the LAEDC is calling a "hometown industry."
Looking ahead, economists predict the state's goal to have five million electric vehicles on the road by 2030 will help the state create more jobs. The LAEDC projects the number Californians working in the EV industry will rise from 275,000 in 2018 to 312,000 by 2023.
"There's no other ecosystem like this in the U.S., and we need to protect, support and build good policy to ensure this ecosystem thrives and continues to create great jobs," said Judy Kruger, Senior Director of Industry Development at the LAEDC.
The report, which was funded from a sponsorship by Southern California Edison and others, also highlighted that the jobs pay well. The average annual wage for EV workers hit $80,900 in 2018, well above the average annual wage of $60,400 across all industries.
Source: Free press, US bureau of labour statistics , dot.LA
Join the newsletter to receive the latest updates in your inbox.