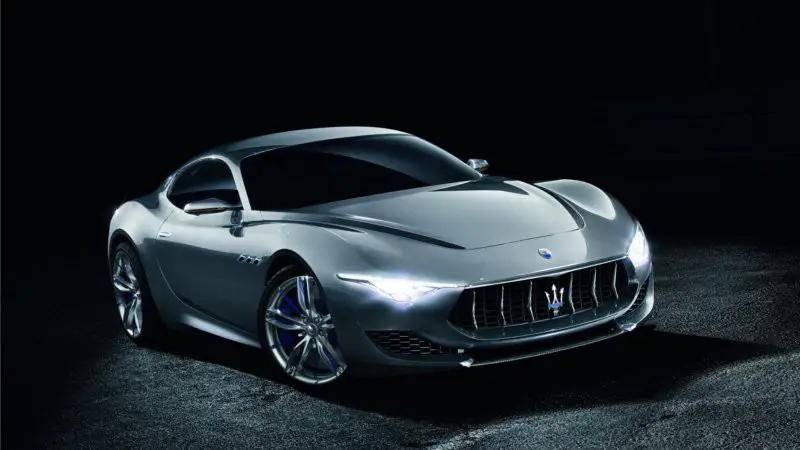 You probably know Maserati from the combustion version of it, however, it will be converted to EV. The fact that Maserati is ready to embrace electrification does not mean the company with the trident logo is putting the good ol' internal combustion engine on the back burner. The reasoning behind this decision has to do with a raw emotion traditional engines offer, an emotion that Maserati values greatly and argues you can't experience with an EV.
The first new-era Maserati will be unveiled in March 2020 at the Geneva Motor Show where we'll finally see the production-ready Alfieri set to hit the assembly later that year in Modena. The sporty coupe will be joined eventually by a convertible, with the duo set to effectively replace the aging GranTurismo and GranCabrio, respectively. An all-new Quattroporte will be launched by 2022, along with a facelifted Ghibli, a next-gen Levante, and a smaller SUV.
Pretty much all of these new models will be electrified in one way or another, but the ICE will stay play an important role in Maserati's future. The electric models would use 800-volt battery architecture for the fastest possible charging up to 350 kilowatts, or an 80 percent, or bulk, charge in less than 10 minutes. It's capable of hitting 100 km/h (62 mph) in approximately two seconds.
This electric model would use three motors to provide torque-vectoring control and have 50 percent more power than today's models. Just as Tesla wanted to stand out from the mass of internal-combustion cars when the company launched the Model S, Maserati and others are counting on the individualized character of internal combustion engines to stand out from the nearly silent crowd in the mainly-electric future.
Join the newsletter to receive the latest updates in your inbox.