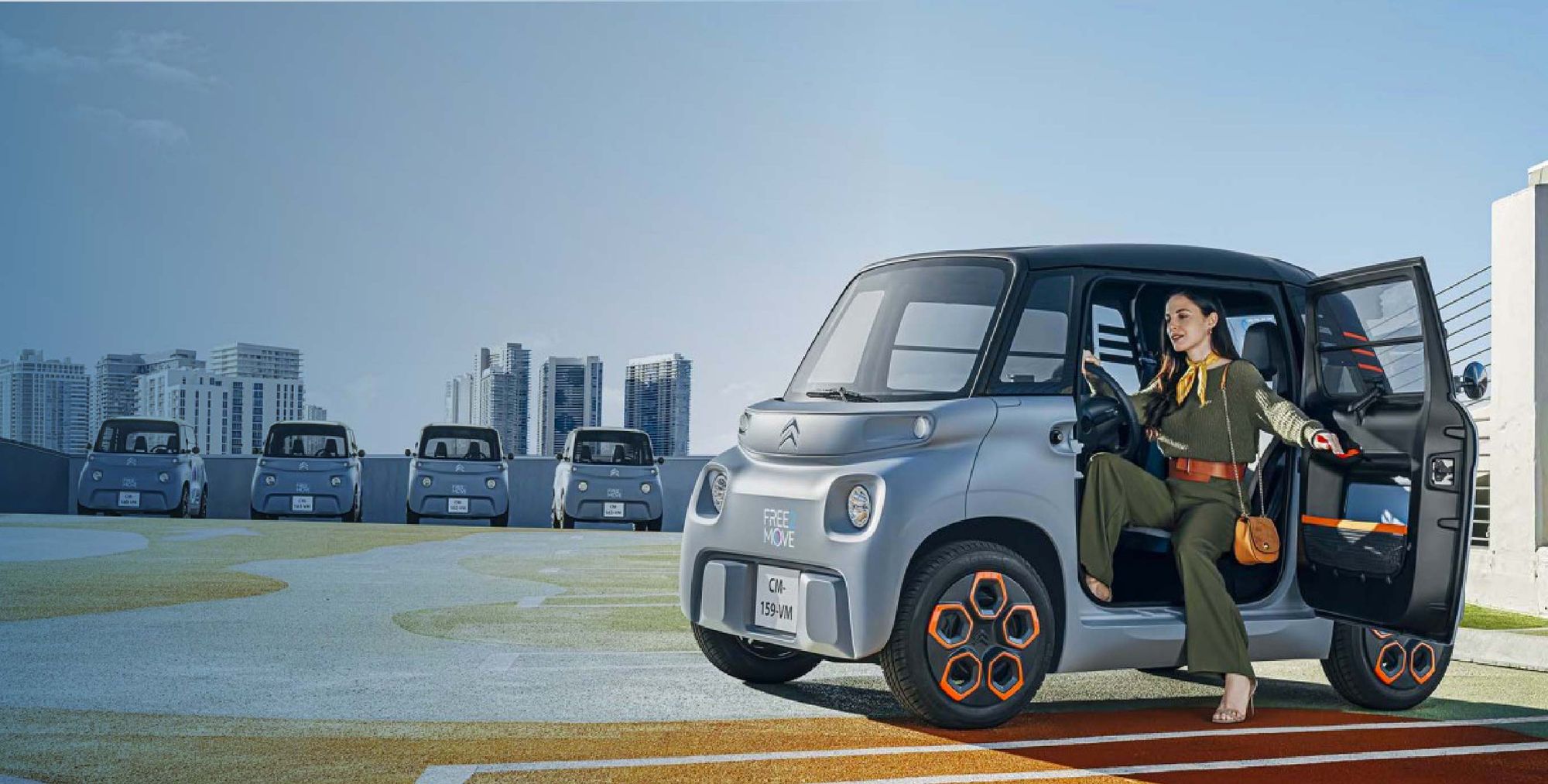 Morocco's first fully-electric mini-car gives the Renault Twizy a run for its money. Rechargeable in 3 hours, the two-seater car can go 70 kilometers at a max speed of 45 kilometres per hour. The Ami is absolutely tiny at just 2.41 meters (7 feet, 11 inches) long, and is technically classed as a "light quadricycle" which means it can be driven by teenagers as young as 14-years old in France and 16-years old in the rest of Europe.
The Moroccan made electric car hopes to give the similarly sized Renault Twizy,  a run for its money. Citroën says the cars will be available to rent on both a monthly and minute-by-minute basis. It is not yet known when AMI will start being marketed and sold in Morocco.
The little four-seater Bluecar, designed and manufactured exclusively for Bolloré by Italian designer Pininfarina, famous for sculpting Ferraris and Maseratis, will have a range of up to 250 km between before a recharge which will take about four hours.
Its batteries are safer than the lithium-ion variety used by most of the car industry because they are less prone to overheating. They are also more stable when being charged and discharged.
The car rental scheme follows the car-sharing project launched on 30 September 2011, which also aimed to clear the traffic-clogged Parisian boulevards and deliver what its backers hoped would be a major boost for electric vehicles.
Under the €235 million project, the brainchild of Paris Mayor Bertrand Delanoë, the car-hire service debuted with 66 cars and 33 rental stations across Paris before expanding to 3,000 vehicles and more than 1,000 stations by the end of 2012.
Similar projects are in the US and in other European countries, such as Belgium, Germany, and Switzerland. The Belgian 'Zen Car', one of the first EV-for-hire services, was launched at the beginning of this year with around thirty "100% electric" cars.
The vehicles can be booked via the internet or via phone and can be found in around 15 different parking spots around Brussels, next to transit stops. The standard annual subscription for 'Zen Car' costs €40, with an hourly rate of €7 in the daytime and €5 at night.
Join the newsletter to receive the latest updates in your inbox.