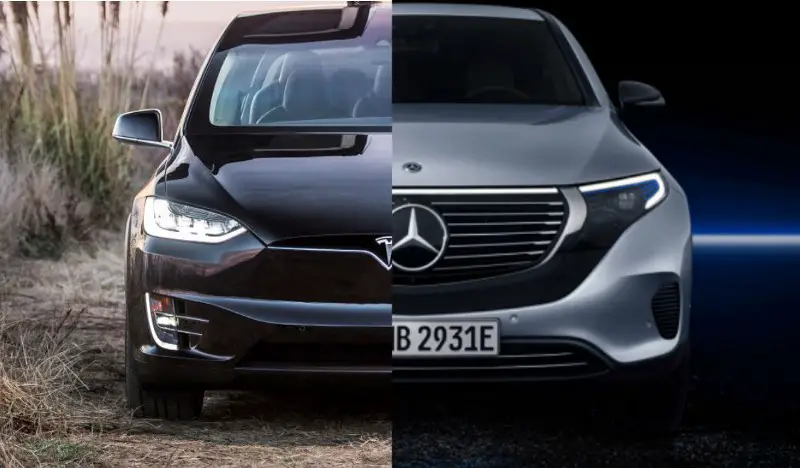 EVs from big-name luxury brands like Audi, Jaguar, Mercedes-Benz, and BMW are on the way, meaning incumbents in the space, like Tesla, will soon have lots of direct competition.
Some obvious design difference can be seen on the exteriors of the two vehicles the Mercedes features flowing lines and a diamond-studded grill with a huge three-pointed star, whereas the Tesla has no grill at all, and no badging other than a T logo on the front.
Inside, the different design philosophies are even more obvious. The Mercedes has good, weighty doorknocker of a key, while the Tesla gets by with a wallet-size card.
The cabin of the Mercedes is like something out of Neuschwanstein Castle with Lush console wood, chromed oval vents, tanned leather. The steering wheel has more buttons than a Wurlitzer organ. The doors are laid out with so much silverware, seat controls. The Model 3's interior is famously minimalist. A strip of wood and a 15-inch touchscreen on the dash, two buttons on the steering wheel. That's the contrasts between these two luxury vehicles.
Mercedes main competitors include Audi's e-Tron, BMW's iX3, Jaguar's i-Pace, and Tesla's Model X. Compared to the specs for the Jaguar and Tesla, the EQC comes up slightly short. The base i-Pace S produces 394 horsepower, and 512 pound-feet of torque, but it has a 90 kWh lithium-ion battery pack, a range of 240 miles and a top speed of 124 mph, reaching 60 a hair faster at 4.8 seconds. The Tesla has either a 75-kWh battery pack with a 237-mile range and a 4.9-second spring to 60 or a 100-kWh battery that can do 295 miles and hit 60 in 4.7 seconds. (Or 2.9 seconds, with "Ludicrous Speed" mode enabled.)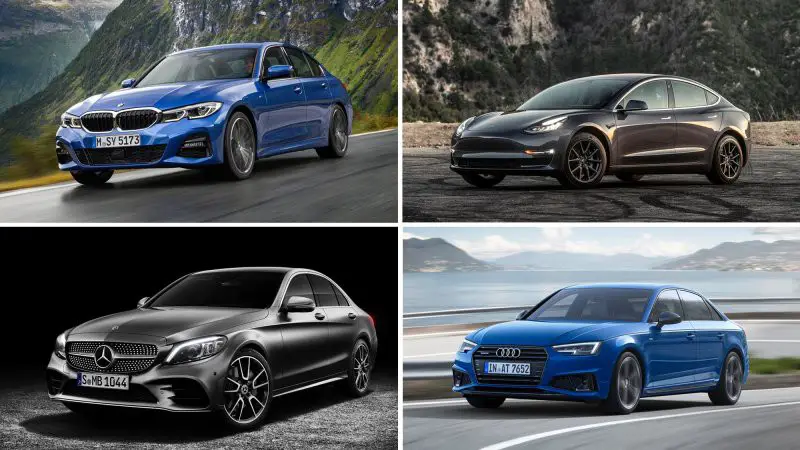 However, like Model 3 and the Mercedes is a high-tech, driver-oriented car. The many steering wheel buttons allow you to access all the most important controls without removing your hands from the wheel. A heads-up display and voice-activated commands make the driving experience smooth. However, Mercedes's voice commands can be hit-or-miss whereas Tesla is state of the art. Voice commands are as good as your phone. The big screen seems a distraction until you realize that almost everything is automatic — headlights, wipers, even music requests.
Both cars are self-driving to be, with sophisticated Level 2 autonomy features. Both systems work well, but that Tesla's system will prove superior over time. When it comes to handling, the Model 3 again comes out ahead. The steering is rooted to the ground, the 307 pound-feet of torque as instant as a lightning bolt. Tesla is just so much fun to drive. By contrast, handling has never been Mercedes's forte.
Join the newsletter to receive the latest updates in your inbox.