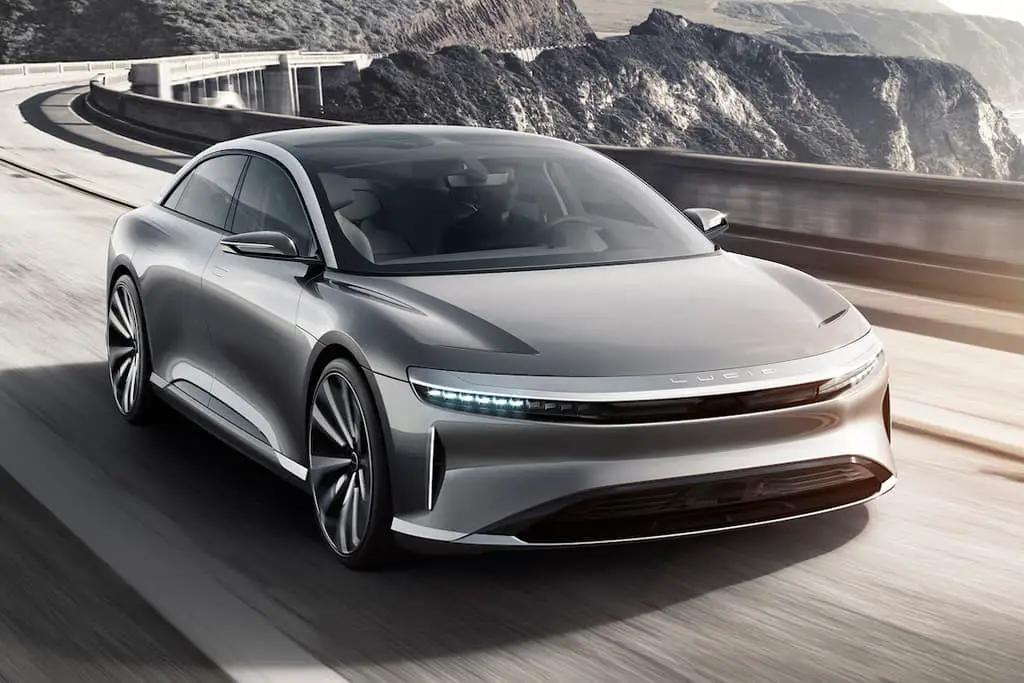 Lucid Motors has announced that it will reveal the production version of its first all-electric luxury sedan, the Air, in an online event on September 9th. The California startup says it will show off the Air's final exterior and interior designs, and offer new details on the car's specs, configurations, and pricing.
Lucid Air has been around for years, but only in concept form. In the past couple of years, development on what has been described as the world's most beautiful sedan has picked up the pace. Lucid Air will come with a 100 kWh battery (with a 130 kWh option) and have a range of 400 miles per charge and 0-60 mph in under 2.5 seconds.
Lucid Motors CEO and CTO Peter Rawlinson said  despite the pandemic their company employees  are determined to develop a game changer EV in the industry. He also added that "Our mission is to deliver sustainable luxury with class-leading range in the form of the Lucid Air, and we are closer than ever to turning that dream into reality."
However, due to Covid-19 customers will have to wait longer to feel the ride of this luxury. The Air was slated to be revealed at the 2020 New York International Auto Show (NYIAS), which was supposed to take place in April. Because of the pandemic all auto shows and events were postponed in March. Last month, the show's organizers announced that this year's NYIAS would be canceled altogether.
Production of the Air is slated to commence at a plant in Casa Grande, Arizona, in late 2020. The plant is near completion, with major components and equipment for the paint and shell lines currently being installed. The company already has more than a thousand staff working at the plant and its other sites. With lock-down restrictions easing, Lucid Motors employees are now returning to work in a phased approach. The company says it did not lay off any workers, and it plans to fill an additional 700 employees by the end of the year.
Lucid rivals are the Tesla Model S and Porsche Taycan, but several established automakers will also be introducing alternatives in the next 12-24 months. These include a redesigned Jaguar XJ and the new Mercedes-Benz EQS and Audi E-Tron GT.
Join the newsletter to receive the latest updates in your inbox.