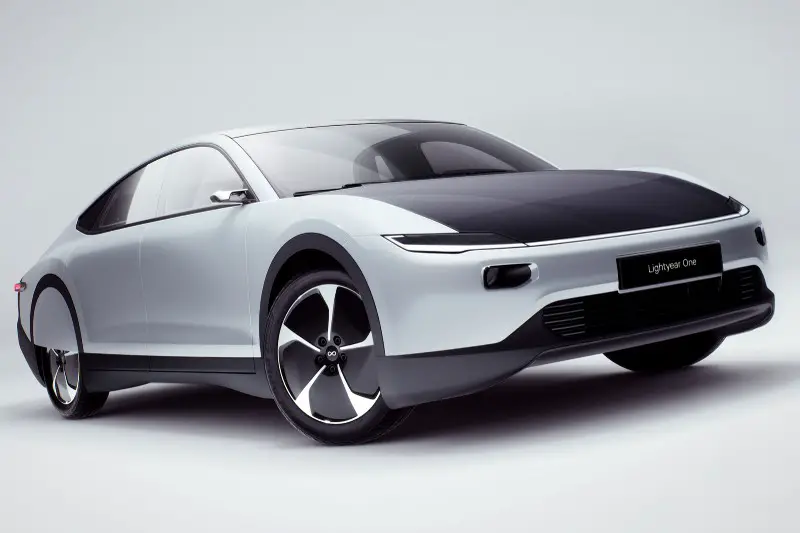 Lightyear One is charged by solar power. This unique quality allows it to drive for months without charging. The battery ensures that you can drive anytime, even at night. No need for charging points, the Lightyear One will take you anywhere. Charge using the sun, or any power plug. The Lightyear One has four independent driven wheels, making you road-ready. The Lightyear One's optimized aerodynamics and lightweight greatly improve its range. Depending on your battery configuration you will have a range of 400 or 800 km.
The new car brand is a product of Atlas Technologies which is a spin-out of Solar Team Eindhoven. Atlas says they will produce 10 cars in 2019 and 100 by the year 2020.
Specification
Make: Chevrolet
Model: Lightyear One
First available: September 2019
Electric/Hybrid: Electric
Seats: 5
Range: 222 miles 800 km
Price: $135,000
Battery options
Battery model: Lithium-ion
Battery capacity: TBC
Battery Power: 30 kWh or 60 kWh
Battery Range: 400 or 800 km
Electric drive unit: 4 Wheel Direct Drive
Charge time
Type of charger: Daylight (solar) charging Summer day 15 km/hr
Fast charge time: 75 kW 850 km/hr
Full charge time: 30 to 45 minutes of standing still or driving at low speeds.
Join the newsletter to receive the latest updates in your inbox.