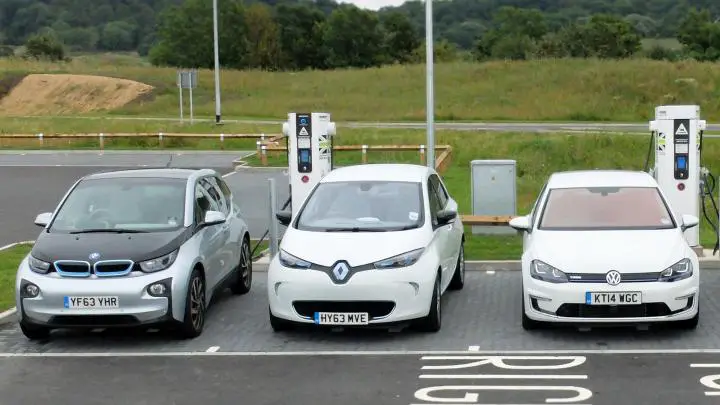 As the world moves towards sustainable and eco-friendly modes of transportation, electric vehicles (EVs) have emerged as a promising solution to combat climate change.
In Africa, South Africa has emerged as a leader in the EV market, with local EV sales increasing by 132% to 502 units sold in 2022, a significant increase from the previous year's figures. This is compared to our counterpart, Kenya, where there are only a total of approximately 350 EVs on Kenyan roads of the country's 2.2 million registered automobiles. Despite South Africa having the most advanced e-mobility market in Africa, electric vehicles still have a low percentage of 1 % of car sales.
Kenya should put more effort into its plan to transition to EVs in order to compete with the global market. The transition to EVs presents an opportunity for the automotive industry to reinvent itself, but failure to act swiftly could result in the country being left behind.
As the world transitions towards phasing out internal combustion engine (ICE) cars, Kenya is ahead of many African peers. Their country is leading the way in the transition to e-mobility, making notable investments in electric buses, taxi cabs, motorcycles, and charging stations – and setting the example for the continent.
Kenya is one of only a few countries in sub-Saharan Africa that has set a target for the electrification of its transport sector and is ahead of most of its continental peers in the race to phase out ICE cars and replace them with electric vehicles. Notably, it aims to achieve at least a 5% electric vehicle share of all new vehicle registrations by 2025, and 30% by 2030.
By following Kenya's example and adopting similar policies, South Africa could help to pave the way for the electrification of the transport sector in sub-Saharan Africa and lead the charge towards a cleaner and more sustainable future for its citizens. Their example proves the ways in which we are falling behind owing to a lack of supportive policies, policy uncertainty, and other obstacles.
In 2019, the Kenyan National Treasury reduced the excise duty on fully electric cars to 10%, making them more attractive to buyers. By contrast, EVs in South Africa currently face import tariffs of 25% compared to the 18% paid on traditional ICE vehicles.
Likewise, the country's power utility, Kenya Power, has installed an additional generation capacity of 3,321 megawatts (MW) against peak demand needs of 2,132 MW to support the EV transition. By contrast, South Africa's infamous energy crisis and power generation capacity remain major stumbling blocks.
With the necessary policies set Kenya will see more electric vehicles on the roads.
Source:
i) Legacy Motor Group (2023) LESSONS FROM KENYA IN THE ROLL-OUT OF ELECTRIC VEHICLES
Join the newsletter to receive the latest updates in your inbox.