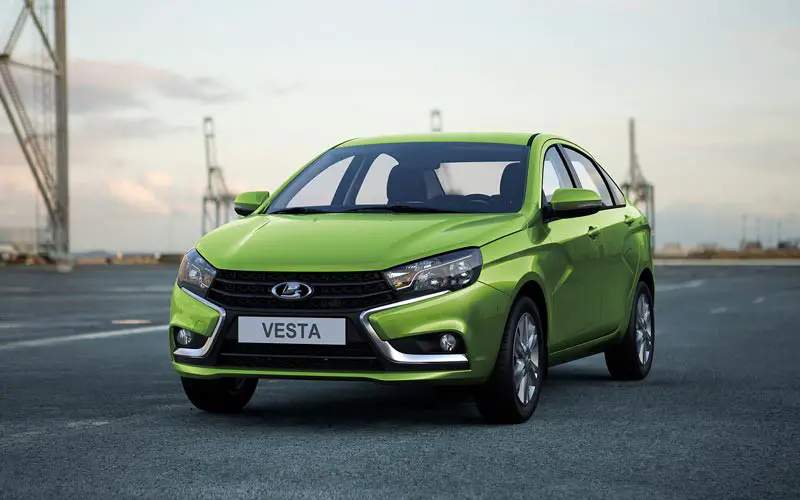 AVTOVAZ presented a prototype of Lada Vesta EV electric sedan for the first time. It is equipped with electric engine power of 60 kW (82 HP) and a battery capacity of 25 kilowatt-hours. With this unit sedan can gather speed of up to 100 km/h for 15.5 seconds. The maximum speed of Vesta EV is 140 km per hour; the car cruising range is 150 kilometers. The full charge of the battery from a household socket takes nine hours. Rechargeable traction batteries are located under the hood and the rear seat of a novelty.
Electric cars have not been popular with Russian drivers because of a lack of infrastructure, harsh climatic conditions, high price, and limited mileage on a single charge.
The interior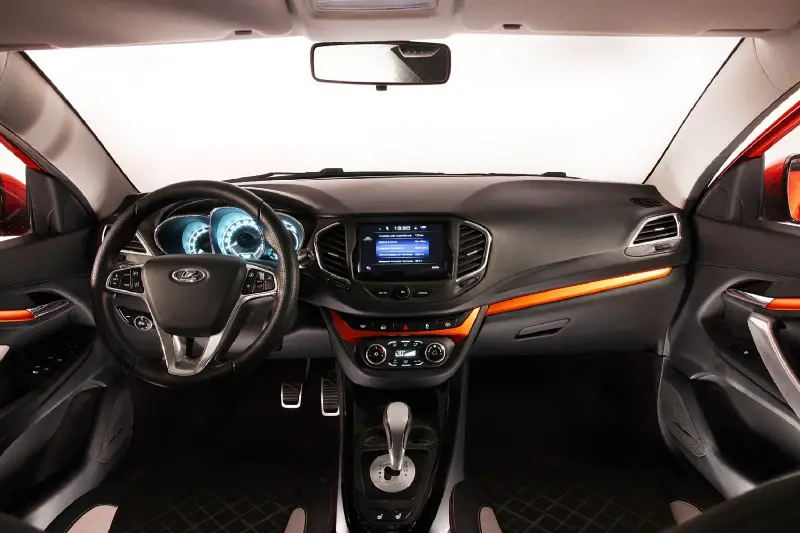 Interior lights delay dimmer keeps lights on after the door closes so you can see what you are doing.
Illuminated ingress/egress areas on front doors: a simple, but convenient, function that increases comfort and safety.
Multimedia system. 7ʺ touch screen, Bluetooth, navigation assistance, hands free. Work with main audio and video formats plus Internet access.
Automatic climate control with the function of pre -selected temperature maintenance and "Quick windshield defroster" mode.
Automatic door close by motion.
Cooling glove compartment.
Trip computer which informs you about fuel consumption rate, defines time and average speed of the trip as well as other parameters.
Steering wheel is fitted with cruise control and multimedia control buttons.
USB and AUX sockets are conveniently located in the front part of the floor tunnel in the special recess for mobile phone.
A buzzer alerts you if the car moves with the handbrake engaged.
Rear view camera shows what is going on behind the car on the multimedia screen and the safe rear park sensors system warns the driver about possible contact with an obstacle with the help of low-frequency sounds.
Electronic stability control (ESC) with anti-pro-slipping function fights against uncontrollable sliding of the car.
Rain sensor: one of those options that are invisible, till you need it. It is activated when a car is covered with muddy water from a deep puddle. If the driver is concentrating on realignment they have no time to spare on cleaning the windscreen, at such moments, rain sensors are irreplaceable.
Cruise control system with the function of over speed limiter.
Comfort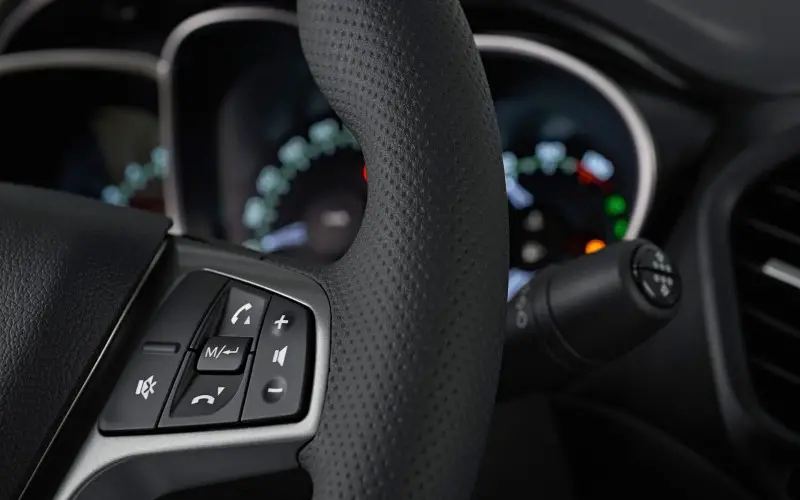 LADA Vesta is the car with a new perspective on ergonomics, which becomes clear at the first touch of the door handle. Soft operation of door mechanisms, unusually roomy saloon, easy-to-read dashboard and comfortable steering wheel engender feelings of reliability, quality and comfort.
The increased wheel base and tracks allowed us to expand the adjustment range of a driver's seat, making more legroom for legs of passengers on in the back seat.
There is also additional room at the shoulders and hips level.
The forward stretcher and the power-intensive chassis with gas-filled shock absorbers provide a modern balance of control and smooth motion.
Strong carrier, short overhang and high clearance guarantee an excellent pass ability off-road capability.
The interior provides high acoustic comfort on any type of roads.
The steering column can be adjusted to the comfort position.
The driver's seat is equipped with adjustment can be adjusted for height and lumbar support.
Glasses The windows of forward the front doors may can be completely hidden recessed inside the door.
Driver's The river's seat armrest with has tilt angle adjustment.
Symbols and indicators of different control units are quite legible due to white illumination.
Safety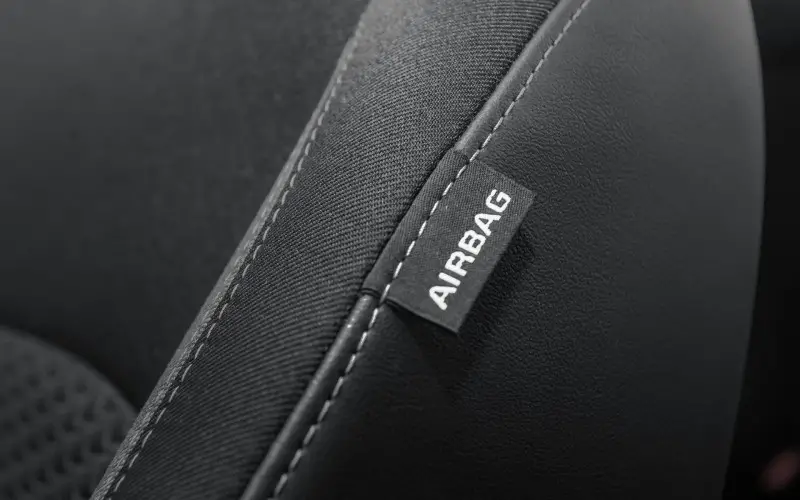 One of the signature trademarks of LADA Vesta is excellent safety level in all versions, starting with the most affordable one. All LADA Vesta vehicles are equipped with — ESС (Electronic Stability Control) system, driver's airbag and three L-shaped rear headrests.
Driver's airbag.
Front passenger's airbag (which can be switched off easily in case you need to put child safety seat on the front seat).
Side airbags in front seats backrests.
Electronic stability control (ESC) with anti-slip control in case the forward or rear axle drifts, the system adjusts the speed of each wheel separately to stabilize the car's position.
Driver's and front passenger's seat belts have pretensioners and force limiters.
Alarm signaling switches on automatically together with doors release when airbags get activated.
Frost-proof door locks.
Effective heating system.
Saloon ergonomics allow you to be comfortable in winter clothes and use all keys and switches without taking your gloves off.
Snow does not get into the car while opening the door.
Secure engine ignition in conditions of 30 degrees below zero.
Join the newsletter to receive the latest updates in your inbox.