Kitty Hawk, an American aviation startup, backed by Google co-founder Larry Page, has shown its third personal air transport project, Heaviside. The company has been working on it for nearly two years. Kitty Hawk has revealed its third electric aircraft which can cover 160 kilometers, which is equivalent to 100 miles while making almost no noise.
The company positions Heaviside as an affordable, fast, small, and quiet aircraft, which is designed to go anywhere and land anywhere. This aircraft is a single-seater aircraft that is capable of vertical takeoff and landing (VTOL) according to Kitty Hawk's website. The craft's electric propulsion system, tiny proportions, and aerodynamic shape make it possible to be silent compared to other normal helicopters.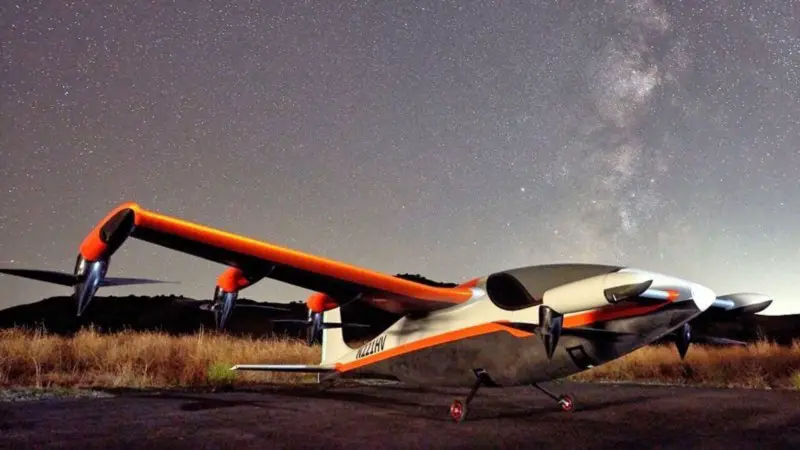 While airborne, the Heaviside emits a mere 38 decibels. For comparison, a helicopter at the same altitude gives out closer to 80 decibels, about as much sound as a passing truck. According to Kitty Hawk, the VTOL can cover the 88 kilometers (55 miles) between San Jose and San Francisco in only 15 minutes.
Kitty Hawk hasn't said anything about its production plans. The company recently announced that it's partnering with Boeing to develop its semi-autonomous flying taxis. If they decide to make this aircraft a 100-mile range would be an incredible breakthrough for electric flight, because flying requires a ton of energy and compared to the EVs the weight of batteries is heavy therefore the technology that allows Tesla to squeeze 300 miles of range out of a Model 3 or for Chevy to get 200 miles out of the Bolt isn't enough to power more than a two-seater aircraft with a flight range limited to only a few miles.
Join the newsletter to receive the latest updates in your inbox.