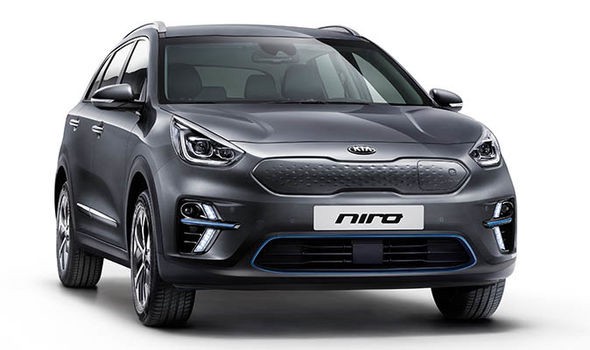 KIA Niro has a range of 301 miles on a single charge . It comes with a 64 kWh battery and a 150kW (201bhp) electric motor driving the front wheels, these numbers are the same as the Kona Electric's. The 64 kWh lithium-ion battery sits under the rear floor, and its driving range is 385 km/h.
Kia has also optimized the battery to be able to use a fast charger.When plugged into a 100 kW fast charger the Niro's battery pack can be recharged from 0-80 per cent in just 54 minutes.There is also a smaller 39.2 kWh battery pack variant which produces 193 miles of range on a single charge.This allows the vehicle to sprint from zero-62 mph in just 7.8 seconds.Standard 39.2 kWh battery pack variants are paired with a 100 kW (136 ps) motor, also producing 395 Nm torque.It enables the car to travel from 0-62 mph in 9.8 seconds.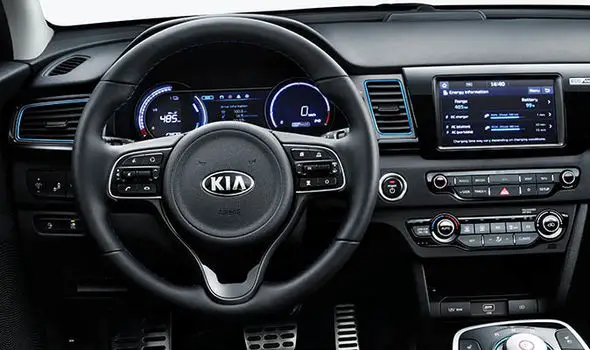 The Niro EV gets a redesigned front fascia with a closed grille and built-in charging port, a new rear bumper and some blue accents . Inside there is a new rotary shifter and electric parking brake and the reworked instrumentation that gives the pertinent electric data. The large seven-inch infotainment screen has some added functions, including the ability to find nearby charging points, monitor the state of charge and view the driving range using the navigation system. It's a slick affair eases the information overload.
There's space inside for four adults and the boot,Inside, the cabin has a finish that's better described as functional rather than luxurious, but there's useful tech fitted, including a linked-up navigation system that analyses the route and can tell you when to take your foot off the throttle pedal to maximize the range.Use the most aggressive brake energy recuperation in town, meanwhile, and Kia claims up to 615km (382 miles) of travel between charges is feasible.
Kia has equipped the vehicle with a number of features to help enhance the battery efficiency of the car including regenerative braking, Coasting Guide Control (CGC), and Predictive Energy Control (PEC).The technologies enable drivers to recharge the battery pack and maximize vehicle range when coasting or braking. CGC and PEC are linked to the navigation system and account for upcoming corners and topographic changes, suggesting when drivers could coast in order to harvest additional energy.
The car is expected to costs around £30,000
Join the newsletter to receive the latest updates in your inbox.