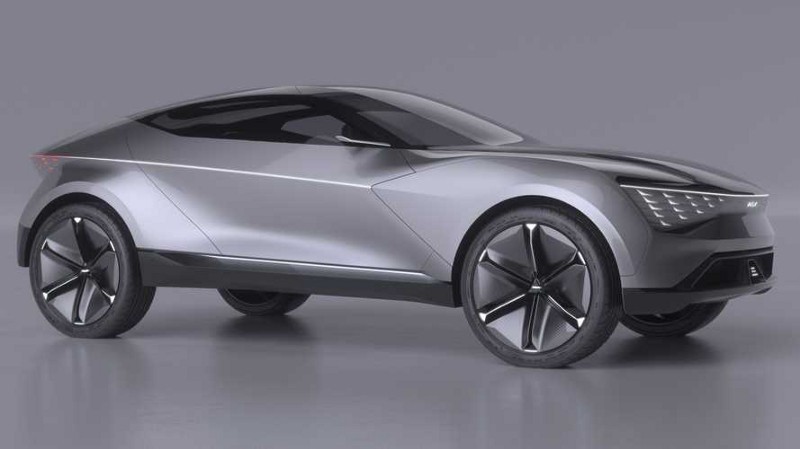 It is an all-wheel-drive SUV coupe that proposes new designs for future electric vehicles. It comes with a high capacity battery that is mounted low on the vehicle body under the cabin floor hence provides energy to four in-wheel electric motors.
The wheelbase is 3 m (118,1 in), while the car size measures also 4.85 m (190.9 in) long and just 1.55 m (61 in) tall. At night, the constellation of LED matrix lights gives this coupe SUV a highly identifiable look. Slap some production headlights in there and it's easy to see how this look could become Kia's new LED signature in the years to come. The same kind of pattern is present at the rear where the taillights also evoke the space-like style.
Kia worked to make the entire design revolve around the cockpit area, which helped envision the incredibly clean lines that create its aerodynamic profile. The electric SUV's battery placement also helps, with the component housed underneath the floor. It juices four in-wheel electric motors — a highly conceptual way of integrating e-motors that's nowhere near ready for production.
The car will drive itself without any input from humans. Since the Futuron drives itself, the cabin gets a rethink, too. The two seats offer both an upright position and a reclined mode for relaxation. That same Star Cloud design finds its way inside, too, on the doors for an elegant ambient lighting organization.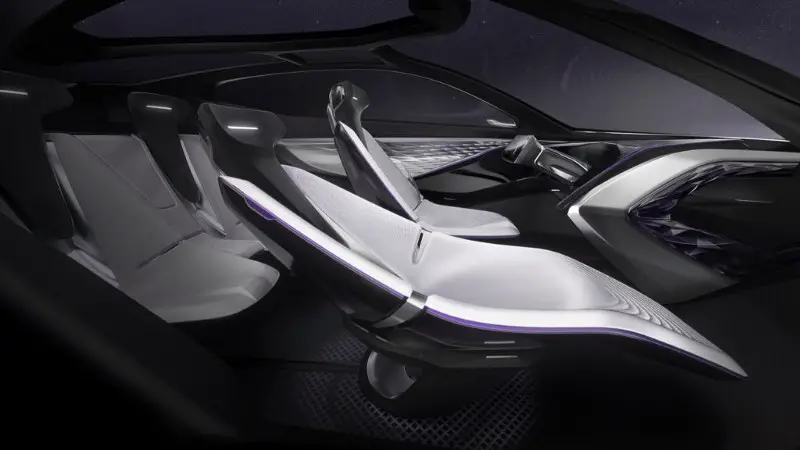 The interior can accommodate four people with reclined seats, these are like those of first-class in a flight. The company also highlights the GUI or graphical user interface. It flows out of the driver-side door and wraps around the steering wheel in a seamless arc, according to the South Korean company.
Kia also proposes a body devoid of any unnecessary elements, which makes it elegant and aerodynamically efficient at the same time. The concept promises a Level 4 autonomy, something that we are yet to see in any production vehicle.
Join the newsletter to receive the latest updates in your inbox.