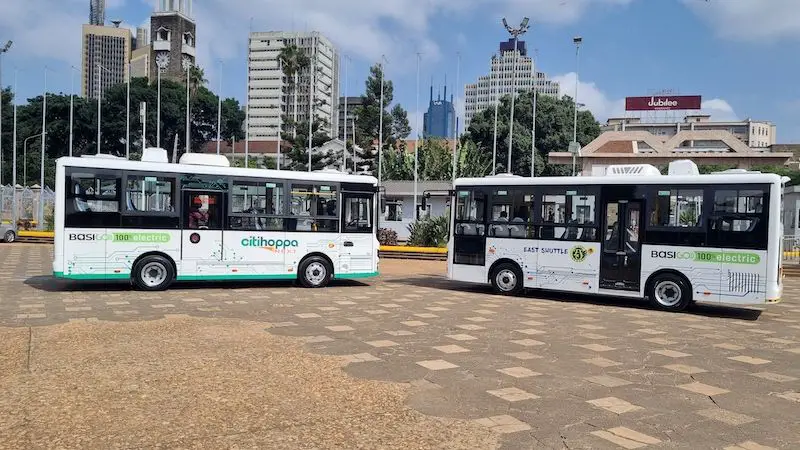 Kenyan automotive firm, Associated Vehicle Assemblers (AVA), said it will assemble 130 electric buses manufactured by Chinese automotive firm BYD in 2023.
Matt Lloyd, managing director of AVA, alluded that it has so far it has assembled 15 BYD electric buses for the local market that were imported as a collection of parts. He added that the advantage of BYD is that it is one of the world's leaders in the manufacture of electric vehicles and the level of quality of the vehicles is very high.
BasiGo and AVA aim to manufacture over 1,000 electric buses in the next 3 years, creating over 300 new manufacturing jobs and an additional 300 jobs in the ecosystem of charging, maintenance, and financing required to support electric buses in operation. Since launching in March 2022, BasiGo's electric buses have driven over 141,000 kilometers and carried over 185,000 passengers as part of fleet operations with two Nairobi bus operators, East Shuttle and Citi Hoppa.
Lloyd observed that locally assembled BYD buses have high safety standards and will therefore enhance Kenya's overall road safety. He revealed that his firm has gained modern automotive technology through the technical advice it has received from BYD.
BasiGo makes electric buses affordable to operators through an innovative financing model called "Pay-As-You-Drive" which makes the upfront cost of its electric bus competitive with diesel buses. Here is a summary of  BasiGo's Pay-As-You-Drive:
A single daily subscription fee is charged per km driven
Billed and paid directly between the operator and BasiGo.
Includes nightly charging of the battery.
Includes all standard service and maintenance for the bus
Free battery replacement in the event of any battery issue
Includes dedicated customer care, roadside assistance, free software upgrades, and more.
Source:
i) Xinhua (2023) Kenya to assemble 130 Chinese electric buses in 2023
Join the newsletter to receive the latest updates in your inbox.