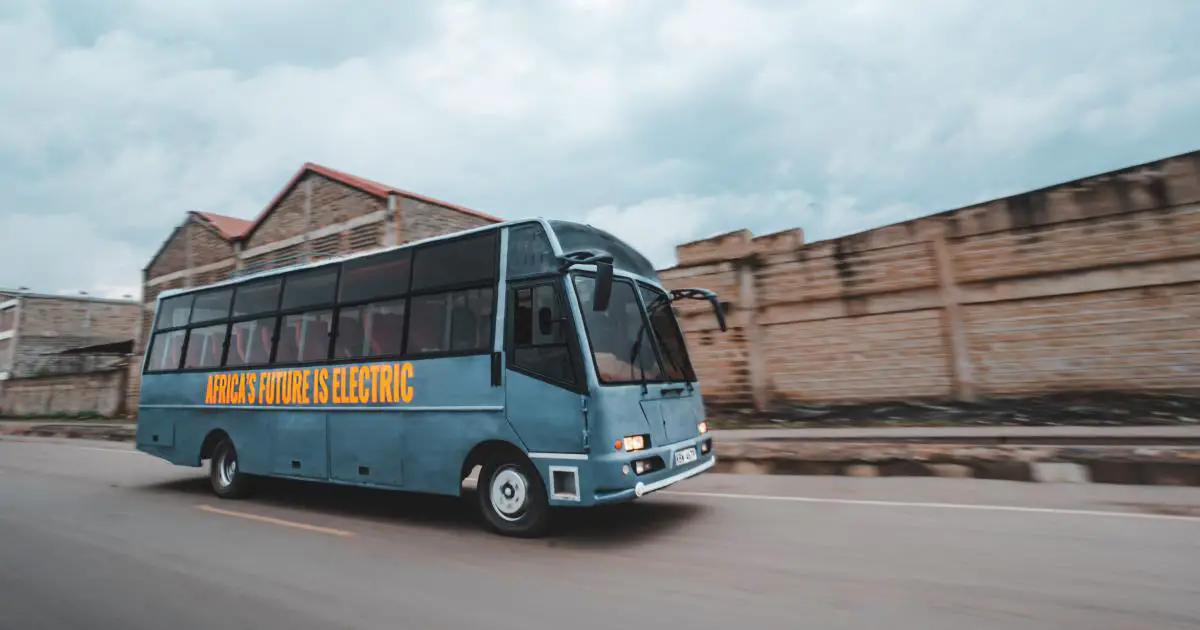 Many EV startups are making an entry into Kenyan soil. It is a move to transform public transportation, especially in motorcycles and taxis. The startups are capitalizing on Kenya as a global leader in renewable energy, its wide tech adoption, and the government's push for electric vehicles through friendly policies.
According to Jit Bhattacharya, co-founder, and CEO of the Nairobi-based e-mobility startup BasiGo, Over 70% of our electricity comes from renewable energy today. Therefore, it means the global push to electrify transit everywhere in the world, would have a greater impact. Some of the companies pushing for the use of electric vehicles in Kenya are  BasiGo, Opibus, Kiri, Nopea Ride, EVM Africa, Caetano, and Agilitee.
In order to fully adopt EVs in Kenya, strategies need to be put down for smooth running, such as having public buildings and new estates incorporating charging stations for the EVs. This will see charging points spread across the whole nation and a reduction of taxes will be made for electric cars.
Nopea Ride has adopted the use of electric vehicles for its taxi service in Kenya since 2018. While BasiGo plans to start using electric buses and offer charging and maintenance services for electric bus operators in the East African country. BasiGo also plans to make the buses affordable for the operators and users of real money casino USA through a financial strategy.
Currently, BasiGo is running a performance and reliability test for their two 25-seat electric buses in Nairobi. The vehicles are set to launch with bus operators in Nairobi next month after creating a charging and servicing depot for electric buses in the city.
Another example is the Swedish-Kenyan Company, Opibus which develops electric motorcycles, public transport, commercial vehicles, and charging and energy solutions, has been able to deploy 160 motorcycles and 10 cars.
In January, the company introduced its first all-electric bus in Kenya which was also the first electric bus that was designed in Africa. Opibus was able to raise $7.5 million in a funding round for mass production in 2022. It also announced its partnership with Uber in a bid to supply 3,000 electric motorcycles in Africa.
Opibus has motorcycle pilots in six other African countries. It chose Kenya as a central point for its activities because they see the potential for electric vehicles in the country due to its push for environmental policies and promotion of technological shifts.
Opibus' chief marketing officer, Albin Wilson talked about his vision of making Kenya the EV hub of Africa. He said: "There's so much more you can do with this. It's a whole new industry. If Kenya can become the EV hub of Africa, that would be immense."
In 2019, Kenya reduced the import duty for fully electric vehicles. The following year, it released a strategy to increase the adoption of EVs while reducing the amount it spends on importing petroleum and cleaning the environment.
Kenya Power plans to build charging points countrywide and push for further reduction of import taxes for electric cars.
Source
i) Carlos. M (2022) Startups are eyeing Kenya as an African electric vehicle hub
Join the newsletter to receive the latest updates in your inbox.