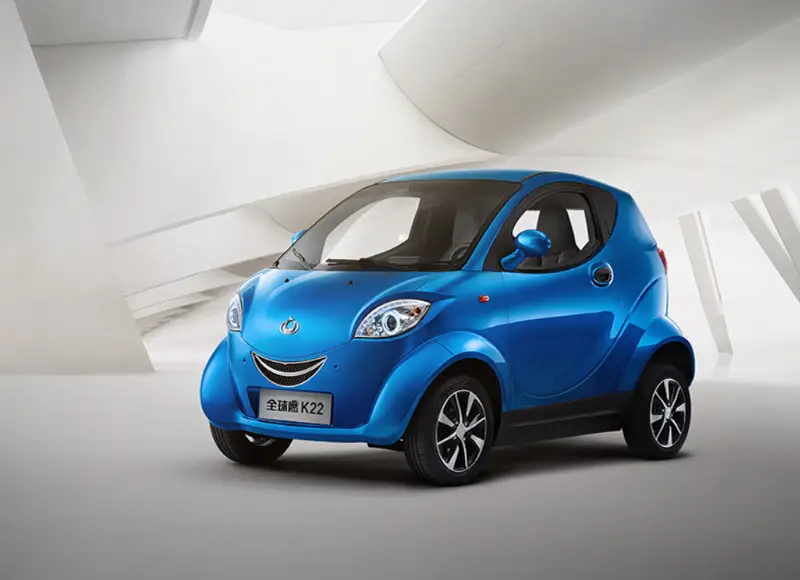 The Kandi K22 is a cheerful Smart ED look-alike. It sports modest performance, ideal for city travel. The Chinese market specs are 990 kilos (2,183 lb), the EV sports a 25.9 kWh battery pack coupled to an electric motor pushing out 35 kW (47 HP) with 165 Nm (121.6 lb·ft) of torque for a range of 202 km (125.5 miles).
The tiny K22 is two-seater . The smiley K22 will have a targeted range of 75 miles from a 17.6-kilowatt-hour battery, with a charge time on a 240-volt, Level 2 charger, of 5 hours. Its 28 horsepower electric motor,with 17 percent less power than an original VW Beetle,delivers a top speed estimated at 65 mph, the company says.
Slightly shorter than a Smart car, the K22's 12.1 inch center touch screen demonstrates that it's more about point to point transportation for young people than about driving. Its has almost twice as many screen inches as its motor does horsepower.
The K22 costs below $20,000
Join the newsletter to receive the latest updates in your inbox.