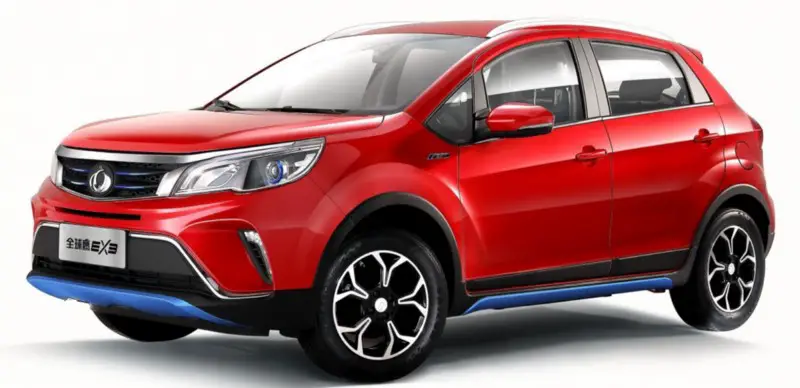 Kandi is an important electric vehicle manufacturer in China. Its EX3 subcompact SUV.The EX3 seats five and will offer two different battery sizes, with up to 188 miles of range from the larger, 41.8 kWh battery pack, which is expected to take 7.5 hours to charge on a 240-volt charger. It uses the same 28 horsepower electric motor, and its top speed is estimated at 75 mph. Driving range is 380 km
The EX3 is 158 inches long, making it 3 inches shorter than a Honda Fit. EX3 is Kandi's first SUV. Top range of 380 km (236 Miles) and top speed of 110 km/H (68 Miles/H) on a single charge.
EX3 is the electric version of the Geely Vision X3. NIO's ES8 SUV with a 355 km (220 miles) range competes in the same category of EVs as the Kandi EX3 with a range of 380 km (236 Miles). Kandi strongly believes that owning and driving EVs is a lifestyle change. Kandi is a technology company with a lifestyle focus towards improving the lives of EV owners.
Summary Specs

Engine
Electric Motor (AC)YS220H020
Rated Power :21 KW
Mile Range :188 Miles Estimated
Top Speed: 75 MPH
Drive: Front-Wheel Drive (FWD)
Dimension
Length: 157.67 inch
Width: 69.29 inch
Height : 62 inch
Wheelbase: 97.64 inch
Curb Weight :2,645.5 lb
Battery
Type :41.8 kWh Ternary Lithium
Charging Time :(240V/16A)7.5 Hours
Brake
Anti-Lock Braking System (ABS)Included
Electronic Brake force Distribution (EBD)Included
Tire
Front: 195/65 R16
Rear: 195/65 R16
Other
Seating :5 Adults
Display: 12.3 inch Center Touchscreen
Safety Features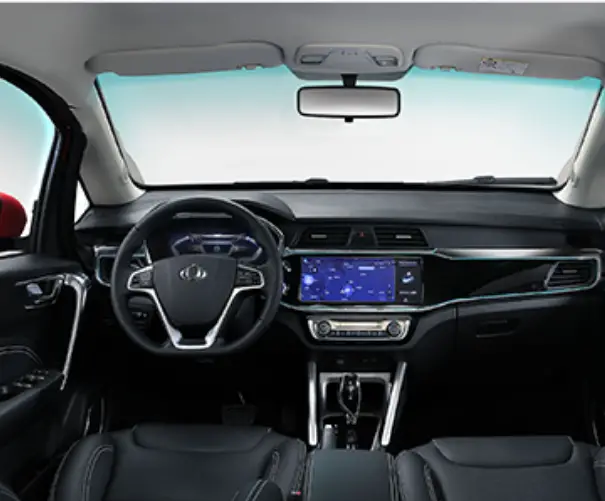 - Battery Protection System
- Vehicle Anti Theft System
- Speed Sensing Door Lock System
- ABS + EBD
- Over-Speed Warning
- Seat Belt Warning
- Backup Camera
- Bluetooth Hand Free Devices
- Door Ajar Warning
- Tire Pressure Monitoring System
- Air Bags (Driver + Front Passenger)
- Car Seat Fixture
Price is estimated to be $29,995
Join the newsletter to receive the latest updates in your inbox.