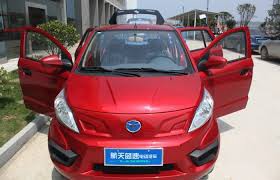 Is a four-wheel electric vehicle with superior automobile chassis technology, McPherson independent suspension system, high strength tempered glass, and the DC brush less motor, low running noise, long service life.Using mechanical braking system of the electric car, has the advantages of simple structure and convenient operation, achieving plenty of power, strong and durable, no noise pollution, nimble and stables driving performance .
Mileage is 150–200Km for charging it once , its maximum speed is 50Km/h ,ordinary household voltage is 220V , the charging time is 8–10 hours. This car uses high quality and high efficiency DC series motor and the high power control system of safety protection function, to ensure plenty of power.
Front suspension uses McPherson independent suspension system, rear suspension adopts a longitudinal bracket of a torsion beam structure, to ensure the ride comfort and vehicle driving is comfortable.
The braking system adopts hydraulic brake system, which ensures the safety of driving. Driving without noise, pollution and ride comfort, let you fully enjoy the fun of driving.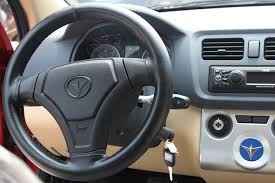 Join the newsletter to receive the latest updates in your inbox.