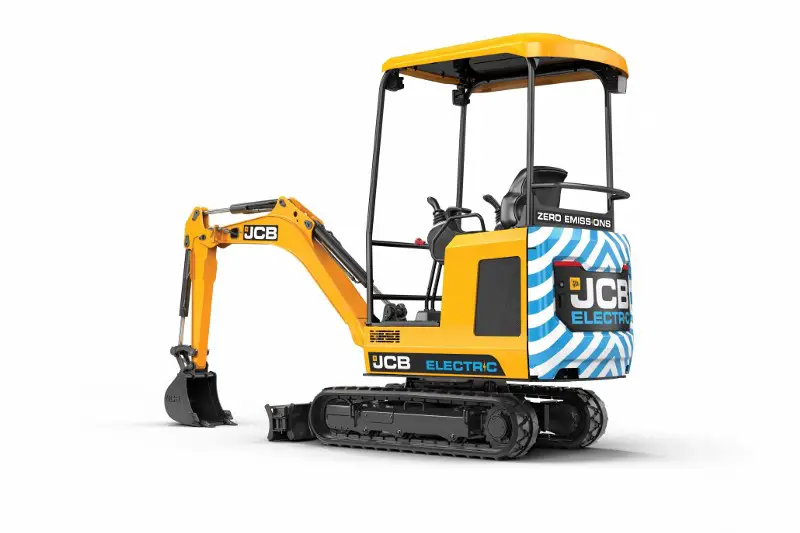 The British company JCB has started production of its electrically powered 19C-1E mini-excavator and has already delivered the first 50 units.
The company's first electric diggers are now being produced in Stafford shire, with deliveries to customers in Europe and North America already in motion. In terms of lift capabilities, JCB assures customers that the electric excavator is equal in performance to a conventional diesel-powered 1.9-tonne vehicle.
The machine is five times quieter than its diesel counterpart and can be fully charged in under two hours. The model is expected to be a big hit with companies working inside buildings, or in emissions and noise-sensitive areas, such as in cities.
The 19C-1E electric mini excavator features a run time, that last long depending on the job type. Charging happens in two hours with a three-phase 380–420V charger or in eight hours on a 220–240V connection. A 12-hour charging option is also possible using a 110V onboard charger. The manufacturer says the three-battery system is capable of retaining 85% of its capacity even after 2,000 full charge and discharge cycles, which they estimate to around ten years of work.
The company says it is perfect for working indoors or outdoors, in factories, tunnels or basements, for digging foundations, or on utility projects and comes with JCB's Live-link telematics as standard.
Join the newsletter to receive the latest updates in your inbox.