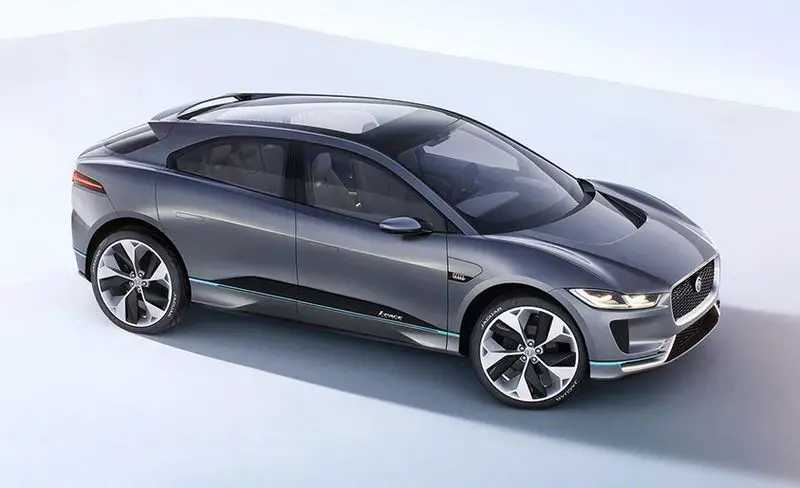 The interior of the I-PACE reflects the freedom of an electric car the designers have when there is no large engine or bulky transmission tunnel to design around.The wheels have been pushed out to the corners, stretching the wheelbase and interior space. Legroom is generous for all five passengers. The glass roof and floating center console make the inside light and airy. The elegant blend of leather, wood, fabric and aluminum gives the cabin an upscale yet comfortable feel. The I-PACE has a 400 horsepower, 516 lb.-ft. of torque, and zero to 60 MPH in about 4 seconds. Range is 220 miles.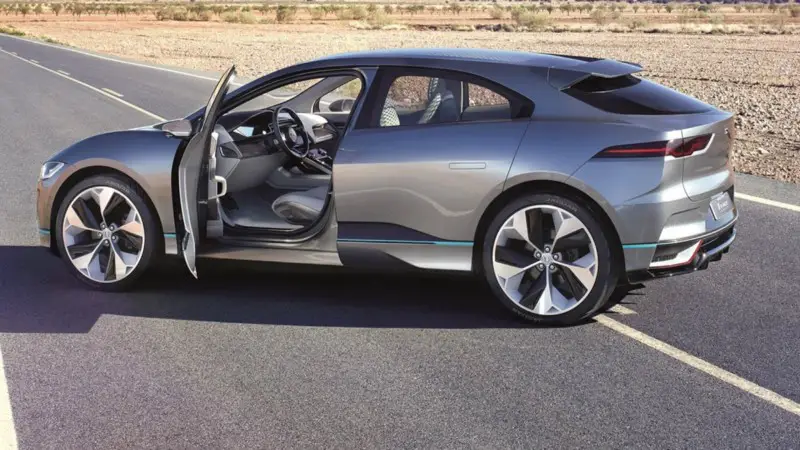 The batteries are placed in pouch cells, and give off less heat than other electric vehicle batteries. Therefore lighter weight and higher density. As for charging the car, a 50kW charger can charge the batteries fully in just over 2 hours, 80% charge in 90 minutes. The I-Pace will be able to charge faster, when higher power chargers become available.
It has two motors connected to the front and rear wheels making this car a all wheel drive. The motors combined produce 400 horsepower and a stunning 700 Newton Metre of Torque. This translates to 0–60mph in just over 4 seconds. An intelligent system controls the torque every wheel gives out. This helps when there are varying levels of traction in different conditions. The batteries are positioned lower to control the centre of gravity and balanced to have a 50/50 weight distribution, hence making for better handling and control of the car.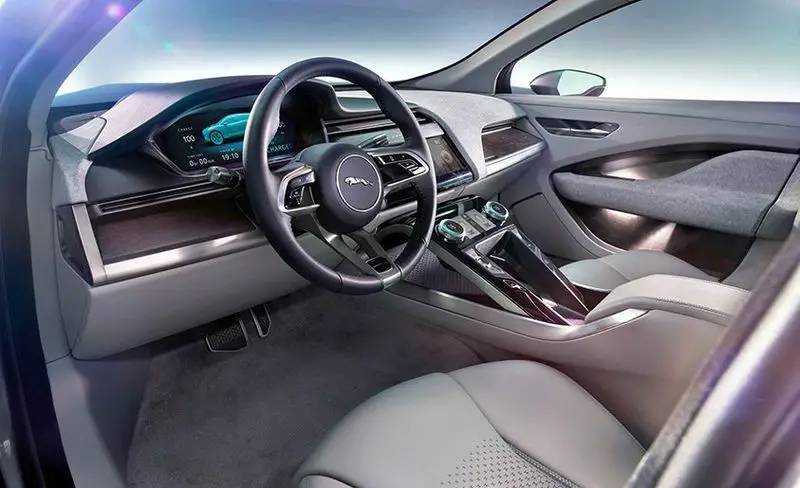 The interior of the car is more spacious due to electric technology freeing up cabin space.You'll have 3 screens in the car, a 12 inch HD Screen right in front of the steering for instruments display such as the speed, range and charge levels. A 12 inch touchscreen on the centre console that can display directions, and a 5 inch touchscreen for various entertainment settings.
The Jaguar I-PACE promises an exciting and luxurious electric driving experience.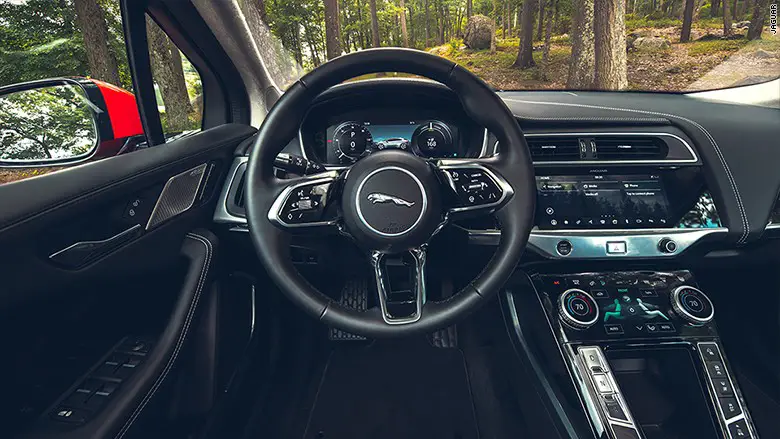 Join the newsletter to receive the latest updates in your inbox.