It is a long-range, 12-meter bus with a 376 kWh battery pack one of the largest in the industry. Batteries are Sodium-Nickel combined with super-capacitors. The range should easily exceed 200 km (124 miles) in real-world driving. Charging takes about 5 hours. Irizar uses Siemens electric motors (180 kW nominal) and 1,400 Nm of torque.
The Irizar i2e is a 100% electric city bus with low floor ramps and universal accessibility. As reported by the manufacturing company has gone by only the Irizar own manufacturers and partners.
The batteries used by the first Spanish electric bus are sodium-nickel, similar to lithium-ion density, but cheaper. They are also known as brand Zebra batteries or molten salt batteries. Another important aspect of these batteries that can be recycled is 99%.
Irizar i2e autonomy is one of the highlights thus reach 250 km of city driving per charge, resulting in a driving time of between 14 and 16 hours. To recharge the battery has a Type 2 connector with a load current of 125 or up to 200 amps, the load can be done in 5 hours.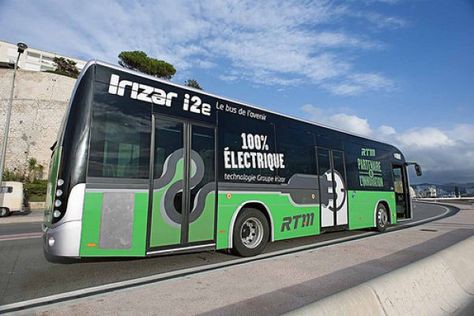 The power for this new electric bus is 313 hp or 230 kW and maximum torque of 3000 Nm, so strength is not going to miss. Furthermore, the body and chassis are constructed with aluminum, to compensate for the added weight of the batteries. The estimated useful life of the bus is about 600,000 km, which comes to be a long life of 12 years.
The Irizar i2e also has great equipment, which will include telematics monitoring driver, route, autonomy and consumption, assistant efficient driving, traction control, and interior air conditioning while recharging the batteries in the garage is done. With its equipment, it becomes the first electric city bus to meet the rollover rules R66.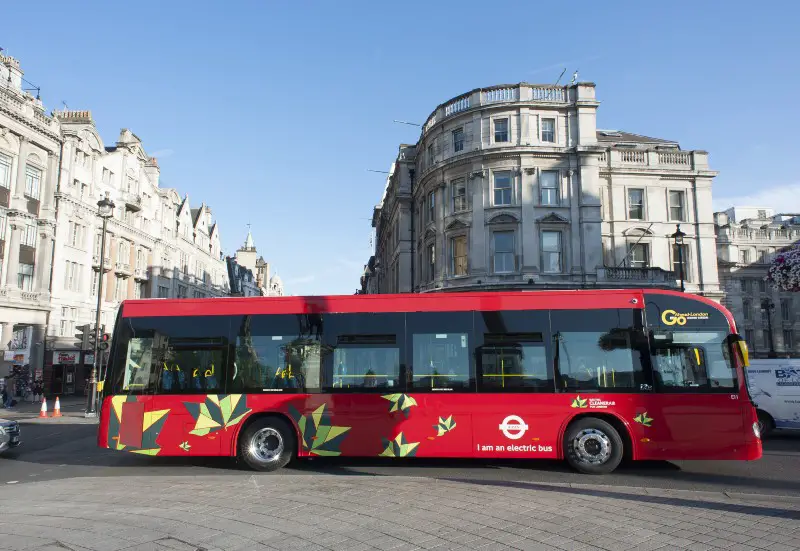 The advantages of using a bus 100% power are important. First, it saves money with fuel consumption. In the case of Irizar i2e, you can save about 33,000 liters of diesel per year. It also implies a significant reduction in emissions, avoiding up to 88 tonnes of CO2. On the other hand, is much quieter, especially appreciated when it's driven at night.
Summary specs
Manufacturer: Siemens
Type: Synchronous
Power (nominal): 180Kw
Rated torque (nominal): 1.500Nm
Traction capacity even on 18% maximum slopes
Step height, door 1: 250 mm (320 mm without kneeling)
Step height, door 2: 270 mm (340 mm without kneeling)
Low-Floor
Passenger capacity: 76
One wheelchairs areas
Four seats for reduced mobility people
Anti-graffiti materials
Driver's seat according to VDV
Two double doors
Bolted aluminum structure (roof and sides)
Floor structure
Wheelchair electric ramp
Possibility of assembling cantilever seats at the front
LED Internal and external illumination
Front divided into five parts for an easy and economic interchange of external bodywork
Double glazed windows
Acoustic isolation (roof and sides)
Creepage function (start assist)
Hill holder function (Maintains the bus stopped on slopes before going backward)
Electromagnetic compatibility regulation R10
Eco Assist
Eco-mode
Compliance with fire-resistance R118
Door width: 1.2 mm
Turning diameter 18.6 mm
Maximum weight front axle: 7.500 kg
Maximum weight rear axle: 12.600 kg
Join the newsletter to receive the latest updates in your inbox.