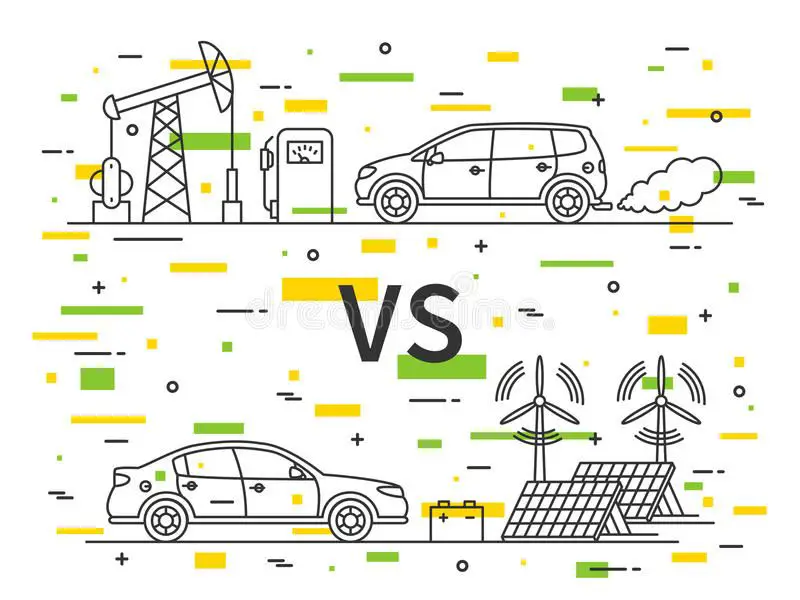 As fuel prices have reached new heights, electric vehicles seem like the ideal alternative. But a perfect storm of consumer demand, supply issues, and price premium have darkened the sales outlook.
In Kenya, the fuel row began last week between oil marketing companies and the government over subsidy payments. The government pays oil providers to subsidize costs at the pump for motorists, but these companies said they were waiting on four months of outstanding payments. Last weekend, the Energy and Petroleum Regulatory Authority (EPRA) said that the government was working to settle all arrears owed to dealers. But the government blamed hoarders for the shortfall and insisted it had sufficient reserves to supply the East African nation of nearly 50 million.
State depots owned more than 69 million litres of petrol and 94 million litres of diesel as of Saturday, the Kenya Pipeline Company said. Kenya consumes nearly 400 million litres of petrol and diesel every month, according to government data. EPRA said the shortage was also exacerbated by changing supply dynamics on international markets worsened by the invasion of Ukraine.
Under an agreement with the government, retailers capped the price for petrol this month at 135 Kenyan shillings ($1.17, 1 euro) per litre. Blackmarket operators, however, have reportedly been selling at 160 shillings as the shortage bites. There are fears the fuel crunch could see public service providers jack the cost of fares and add to cost of living pressures.
Not only is demand way up for EVs but also automakers' EV supplies were pinched even before supplies tightened and the Russian invasion of Ukraine began, further enhancing market volatility. And although the decision to buy an EV might feel good for many reasons, it may not make economic sense for many buyers.
We know making a purchase of an EV is not easy right now amid inventory shortages, and price-sensitive consumers most affected by gas price hikes will likely find that making the switch is also a bit out of financial reach due to the premiums that these vehicles command. But this does not mean you can not make a purchase now, or not opt for a clean ride. In Kenya, we have the first-ever electric bus for the passengers, and it is picking up quite okay. It means we will have many people switch to EVs soon because they have seen the benefit of EVs.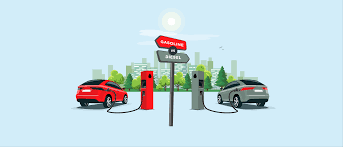 New data from Edmunds, a leading online automotive shopping resource, indicates that consumers are researching sustainable alternatives to traditional gas-fueled cars at higher rates than usual. Shoppers' consideration of hybrid, plug-in hybrid, and battery-powered electric vehicles on Edmunds, which garners some 20m monthly visits, jumped 39% over the past month and increased 18% between February 27 and March 6. Spikes like these suggest that consumers, wary of high gas costs associated with Russia's invasion of Ukraine and rising inflation, are increasingly considering switching over to greener models.
The waiting times for Tesla's models vary from two to 10 months, and Ford's Mach E's orders are taking half a year. Volkswagen has some ID.4 inventory, but its suppliers are directly impacted by the war in Ukraine.
Add to this heightening consumer interest because of rising fuel prices, and sales of electrified vehicles are expected to reach new heights this year.
Japanese carmaker Nissan, just like many of its competitors, has been affected by low chip supply. In recent years, the company has invested significant capital in EV development. In February, the company shelled millions for a star-studded Super Bowl spot promoting its all-electric 2023 Nissan Ariya and plans to electrify 40% of total sales by 2030. The brand's chief marketing manager of electric vehicle marketing and sales Ross Proffitt says that, as it stands, semiconductor shortages counteract any potential benefit that might be gained from rising gas costs. "While there is usually a general correlation tied to rising gas prices and electric vehicle consideration, availability is not optimal right now due to the microchip shortage, and we have no way of predicting how long the fuel prices will stay elevated."
Apart from the gas inflation, commodities price inflation particularly of lithium and metals such as nickel impede manufacturers' ability to produce batteries. Therefore battery-powered electric vehicles, affordably. In the past few days, nickel prices have hit record highs. Recently, the London Metal Exchange decided to cease trading for the next few days after nickel prices doubled, reaching $100,000 per metric tonne.  As a result of the surge that Guy Wolf, global head of market analytics at energy and commodities broker Marex, called "unprecedented." The spike was catalyzed by Russia's invasion of Ukraine in late February and has been exacerbated by the Kremlin's ban on commodity exports,  a decision made in reaction to economic sanctions imposed by the US and other countries.
The majority of the metals needed to manufacture EV batteries are sourced from the region. According to the data from the US Geological Survey, Russia maintains 7.5m metric tonnes of metal in reserves and 2021  produced 9.2% of the world's total mined nickel. The country's commodity ban is sure to serve a major blow to EV battery manufacturing operations across the globe.
Source:
i)Kendra Clark (2022) Gas prices are surging. Is this the EV market's big moment? Maybe not
Join the newsletter to receive the latest updates in your inbox.