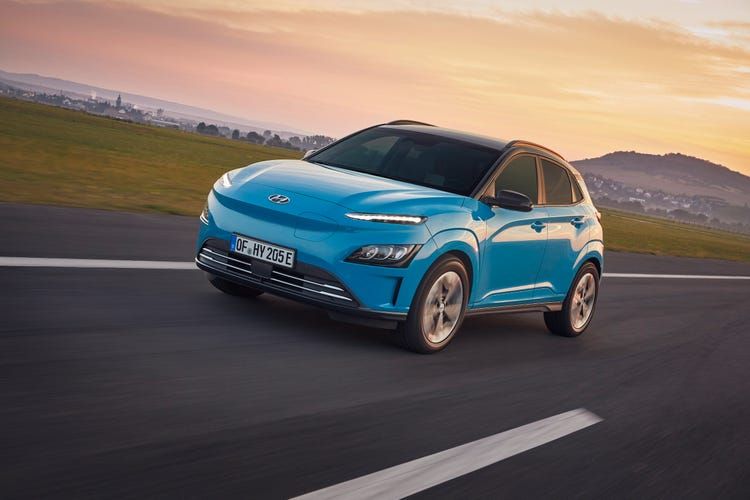 Hyundai will replace its battery system in some of the 82,000 EVs sold globally due to fire risk. The cost of replacing is about a costly $900 million recall that lays bare the thorny issue of how car and battery makers split the bill when problems arise. The recall is one of the first mass battery pack replacements conducted by a major automaker.
The most EV that is being recalled is the Kona EV which is Hyundai's biggest-selling electric car. Kona was recalled late last year for a software upgrade after a spate of fires. In January, one of the Kona caught fire.  LG Energy Solution, a division of LG that manufactures the batteries was quick to deflect criticism.
A statement Hyundai said it misapplied LG's suggestions for fast-charging logic in the battery management system, adding the battery cell should not be seen as the direct cause of the fire risks.
Hyundai said nothing concerning the LG  batteries which catch fires and when it will work out costs, saying only it will first wait for the results of the transport ministry's probe. The recall applies to nearly 76,000 Kona EVs built between 2018 and 2020, including about 25,000 sold in South Korea. Some Ioniq EV models and Elec City buses are also included in the recall.
According to Transport  Ministry, there have been some 15 cases of fires involving the Kona EV.11 in South Korea, two in Canada, and one each in Australia and Finland. Hyundai said in a statement that of the total 1 trillion won in estimated recall costs, some 38.9 billion won was due to the first recall.
Hyundai advices Kona and Ioniq owners to limit battery charging to 90% of capacity until the battery has been replaced.
Join the newsletter to receive the latest updates in your inbox.