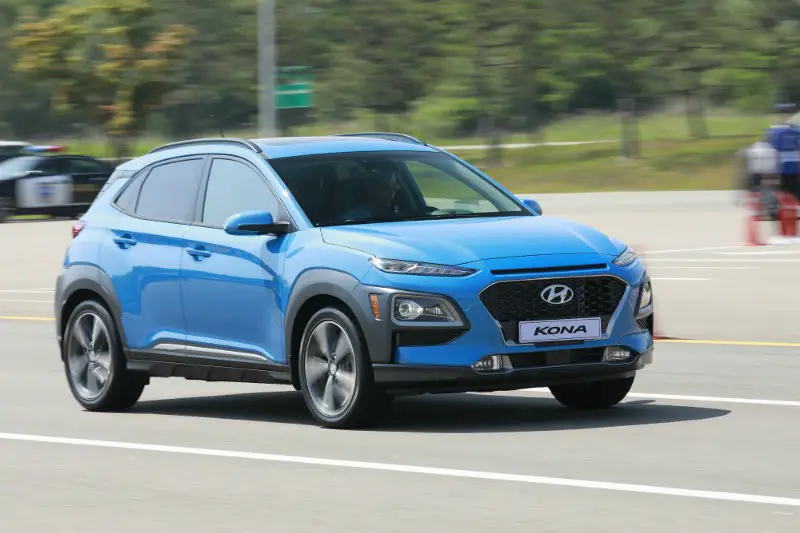 Electricity itself is clean, silent, responsive, reliable and cost-effective, so it makes sense that electric vehicles (EVs) too.
The EV charging network in Singapore is on the way to becoming comprehensively widespread, with many major players setting up public charging points. The electrical grid operator SP Group will have 1,000 charging points around the island by the end of this year. In fact, it already has more than 200 up and running, more than 50 of which are fast chargers that can top up an EV in around 30 minutes.
Even traditional energy companies recognize that EVs are a practical reality. Shell is adding 50kW fast chargers to its station network in Singapore, with 10 already in operation. Soon, it could become more uncommon to find a place without an EV charger in Singapore, than to encounter a place with one.
Cars like the Hyundai Kona Electric (which has stepped foot on the roads of Singapore) not only exemplify this superior tech, but also demonstrates how responsible carmakers are helping to make EVs a reality for any motorist today. In fact, Hyundai's decision to produce the Kona Electric shows that EVs are now for mainstream drivers, and not luxury car buyers.
Motors need batteries, and the Kona Electric  neatly packages them under the car's floor, so it takes up little room. An added plus is that they lower the car's center of gravity, which makes it highly stable through corners.
In fact, driving the Kona Electric reveals just how engaging and exciting the EV era is. Step on the accelerator, and it responds instantly — there's no engine to rev up and no transmission to change gears, so there's no waiting. EVs are all about power-on-demand.
Despite the engaging performance, the Kona Electric is quieter than most combustion-engine luxury cars. That's because electrons are silent and exploding fuel is not. In fact, experiencing the Kona Electric's performance must be what it was like for our ancestors, when they went from noisy, dirty steam or diesel locomotives to electric trains for the first time.
Kona emits less than 56g of carbon dioxide per km. A comparable car that runs on petrol would belch out two to three times as much in its emission. Kona Electric also shows that efficiency and cost-effectiveness usually go hand-in-hand. A full charge for its battery costs as little as under S$10, while refueling a comparable 1.6-liter car would easily cost around S$80.
That's not all; an electric powertrain has far fewer moving parts and is much cheaper to service and maintain — no filters to change, no spark plugs to renew, no gaskets to replace, and no belts to worry about. In fact, the overall maintenance cost is less than S$200 a year for Kona Electric.
Join the newsletter to receive the latest updates in your inbox.