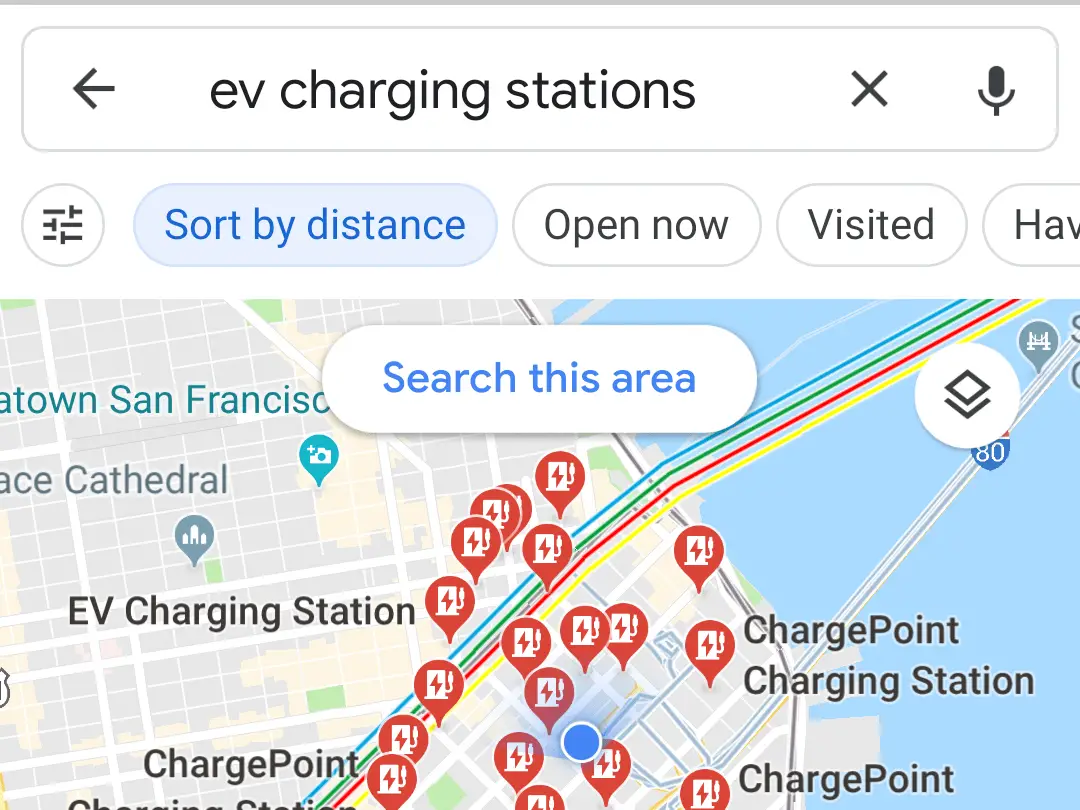 Google maps are life saver when finding out a direction or even a location of something you need. They also help increase visibility, attract more customers, and establish your EV charging station as a local authority for EV drivers. According to Google, businesses with optimized Google Business Profiles (GBP)are x2.7 more likely to be seen as trustworthy by customers, and receive 70% more visits.
It's also important to keep your EV charging station's listing up to date, including the hours of operation, phone number, and address. If the information is inaccurate, it may not only deter EV drivers from visiting your station but also degrade your local SEO.

Also, when filling out the form, use descriptive keywords in your business to help EV drivers find your charging station more easily. For example, use keywords such as "fast charging," "Level 2 charging," or "24/7 access'' to attract potential customers.
Don't forget to se the business description section to highlight your unique selling points. For instance, if you offer free charging or renewable energy, make sure to include it in your description to attract cost-conscious and environmentally conscious EV drivers.
Responding to customer reviews, whether positive or negative, shows that you care about your customers and are committed to providing an excellent experience. It's an excellent opportunity to address any issues or concerns that customers may have and show that you value their feedback through consistent online review monitoring.
In this guide, we'll provide step-by-step instructions on how to add EV charging stations on Google Maps and suggest a few effective tactics for GBP optimization to help make your business stand out. Here are few steps to follow up:
Step 1: Gather Information
The first step in adding your EV charging station to Google Maps is to gather every bit of data that can be valuable for the EV drivers searching for a charge point. This includes your charging station's name, address, hours of operation, the number of charging ports available, power data and any other relevant details.
Step 2: Add a Place
Once you have all of the necessary information noted down, open Google Maps on your mobile device or desktop and sign in to your Google account. Click on the "Add a Place" button in the Google Maps menu. This will open a form where you can enter information about the charging station.
Step 3: Fill in the Form
Fill in the form carefully and make sure to include your charging station's name, address, phone number (NAP), hours of operation, and other relevant details.

Under the Category section, select "EV Charging Station" to ensure that your charging station is categorized correctly.

Use the Attributes section and add extra information like payment methods, amenities or wait time that can elevate your customer experience and help your potential customers make informed decisions.
Step 4: Add Photos & Submit
It's now the time to add photos of your charging station in your submission. This will help EV drivers identify the location and give them an idea of what to expect.
You could add photos of the charging station's exterior, interior, charging ports and the available amenities, such as a convenience store or restrooms.
Once you have filled out the form and added photos, submit your entry. The information will be reviewed by Google before it is added to the map.
Step 5: Verify Your Entry
After submitting your entry, you may receive an email from Google asking you to authenticate the information you have provided. Follow the instructions in the email to verify your entry and ensure that the information is accurate.
Source:
i) PinMeTo (2023) :The Power of GBP: How to Add EV Charging Stations on Google Maps
Join the newsletter to receive the latest updates in your inbox.