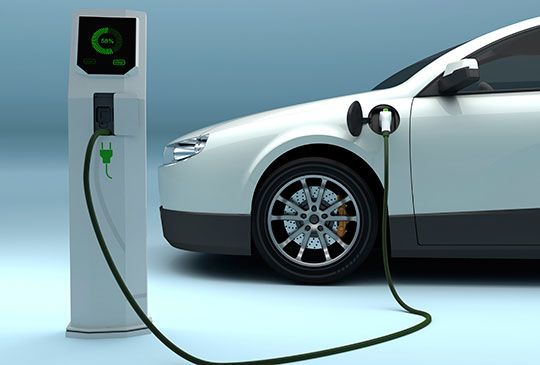 Kenya has been experiencing a tremendous shift in petrol and diesel cost. Currently, a litre of petrol costs 1.382 dollars. There are several electric companies that have started mass transit businesses in Kenya hence a relief to some extent.
Energy consumption up to 15,000 kWh during peak periods will be charged at 16 Kenyan shillings per kWh, while off-peak periods will cost 8 Kenyan shillings per kWh. These rates translate to approximately 12 US cents/kWh, offering a cost-effective solution for EV charging. The tariff, fixed until 2025/2026, is considerably lower than the general domestic tariff and the small commercial tariff.
There are no fully electric cars for sale on the car sale websites in Kenya and there are none on the KRA CRSP import list either. They list hybrid models from Toyota, Lexus, Porsche, and the rest, but no fully electric cars such as the Nissan Leaf, BMW i3, Tesla etc.
However, in 2019, the Kenya Bureau of Standards (KEBS) developed standards for imported electric vehicles and motorcycles. We have BasiGo which has several electric buses plying different routes in Nairobi, a positive response from people has been witnessed whereby most prefer electric buses over combustion ones. Also, Roam has several buses and motorcycles which are used for transport as well as delivery.
BasiGo's Revolutionary Electric Charging Station
BasiGo, an e-mobility company headquartered in Nairobi, Kenya, has seized the opportunity provided by the new e-mobility tariff. In a pioneering move, BasiGo has recently unveiled a high-power DC fast charging station for electric buses in Buru Buru, Nairobi. This state-of-the-art charging station has the capacity to charge up to 6 electric buses simultaneously and is projected to support 25 electric buses by the end of the year.
The charging station holds the distinction of being the first to be connected to Kenya's new e-mobility tariff. BasiGo's charging infrastructure aims to make electric bus transportation more accessible and efficient, setting a new benchmark for the country's sustainable mobility efforts.
According to Kenya Power, electric vehicle users will be paying Ksh.17 for a unit of electricity compared to Ksh.27 for a unit of power for domestic users.
The move comes after Kenya Power's bid to the energy regulator was passed, seeking to reduce the cost of charging cars, and is expected to be a shot in the arm for the growing interest and investment in the EV space.
Dr. Jeremiah Kiplagat, Director at the Institute of Energy which heads the innovation wing of Kenya Power, said the power prices for electric car charging stations have been reduced to Ksh.17 per unit compared to Ksh.27 per unit that domestic users pay. Further, during off-peak hours, the cost will be slashed to Ksh.9 per unit.
Last year, Kenya Power outlined plans to abandon diesel and petrol vehicles indicating it had enough power to charge 50,000 buses and two million motorcycles during off-peak hours.
With all this information it is important to estimate how cheaper it will be to use electric vehicles over combustion cars. There are several factors you should consider before owning or purchasing an EV  such as purchase price, maintenance cost, daily running costs, insurance, warranties, retained value, and disposal. A great deal can be written accessing all these factors along with considerations for range anxiety, performance, charging time, battery degradation, reliable electricity supply, and local maintenance expertise, among many others. Today let's focus on the cost of charge compared to petrol
With that in mind, let's set some ground rules and assume the following:
You can import/own an electric car in Kenya (thanks KEBS).
Purchase and Import costs (duty) are similar for a comparable conventionally powered vehicle. Purchase price in the real world is not the same but it's closer than it was a few years ago.
Fuel price is 196.396 KSh / litre (Super)
The electricity price is 25.200 KSh / kWh
The average fuel consumption for a petrol-powered vehicle is 10 litres / 100 km. Depending on driving style and conditions, a modern petrol-powered small hatchback or a medium size sedan consumes in the range of 7 to 11 L/100 km and bigger petrol sedans and SUVs are in the range of 10 to 13 L/100 km. So let's pick 10 L/100 km as an average.
Battery power range has been taken as an average of 30 kWh capacity providing 163 km of range.
Petrol cars vs. electric car cost per km comparison
According to Australia's Electric Vehicle Council, powering an EV is around 70 percent cheaper compared to a car with an internal combustion engine powered by petrol or diesel, saving EV drivers, on average, $1600 in fuel costs each year.
The Electric Vehicle Council estimates that the average cost of fuel for an internal-combustion engine vehicle is $1.50 per litre, compared to electric cars, which cost the equivalent of 0.33c per litre.
With the average Australian driving 15,000km per year, this equates to a cost of $0.14 per km for petrol cars and 0.04c per km for EVs (or an electric car cost per 100km of $4).
For those with solar panels at home who are able to store their own electricity, the real cost of powering an EV can effectively come down to zero.
Let's do the mathematics
The Ioniq 5 Techniq (17.0kWh/100km) is around $25 per week or $1285.50 per year cheaper to charge at home compared to refilling the tank of the Tucson with its optional 2.0-litre diesel unit (6.3L/100km).  Meanwhile, charging the medium luxury SUV on public EV infrastructure reduces those savings to around $19 per week or $986 per year in running expenses versus its petrol-powered equivalent.
Join the newsletter to receive the latest updates in your inbox.