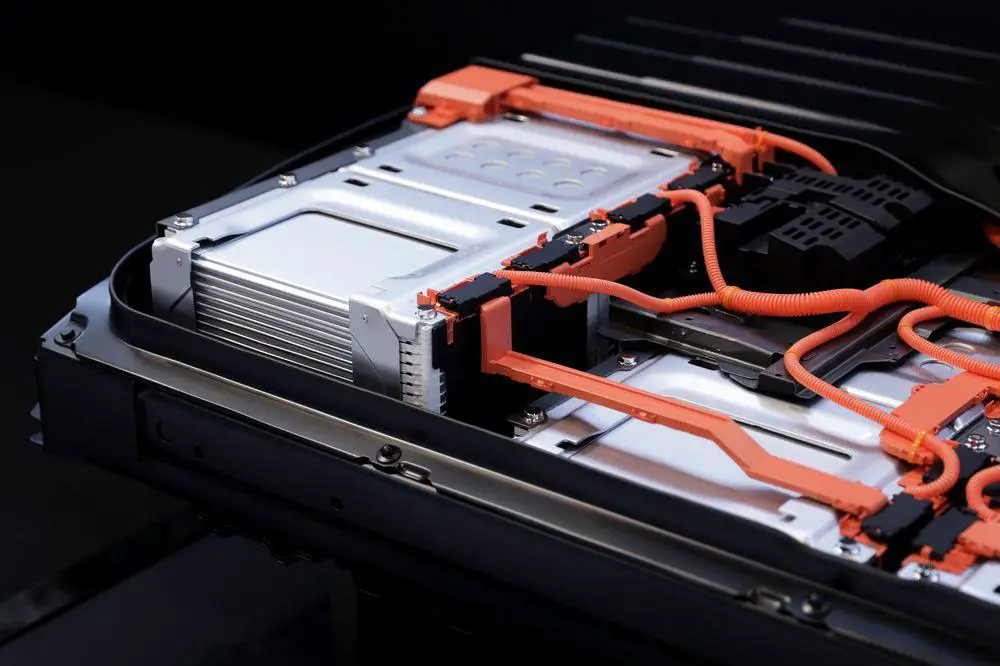 Manufacturers guarantee their batteries to last 70% capacity remaining after eight years.  It can help cover unexpected repair costs and is one of the many ways that electric vehicles save you money. And with some brands, the warranty is transferable from the original owner. Replacement ranges from $0 to $20,000 based on dozens of factors. If a battery is within its manufacturer warranty, typically eight years and 100,000 miles, then you should get a replacement battery at no extra cost. But what if it is out of warranty?
When the battery hits the eight-year mark it does not mean it's dead, it just reduces the driving range it can offer. It is also important to note that the smaller the battery pack the loss can be an issue.  For instance, early Nissan Leafs only had a 120km real-world range. This means in the 8 year warranty period it could drop to 84km and not qualify for a warranty replacement.
Extreme temperature is the enemy of battery longevity. Both heat and cold lead to increased wear on your battery, especially when it's parked and unplugged. On top of that, your car will have to work harder to maintain a comfortable cabin temperature, which leaves less energy available for driving. Try to park indoors when you can, or in the shade during the summer months.
Replacing a battery is rare because, under normal driving conditions, EV batteries can last ten years before they need to be replaced. That's much longer than most people keep a new car. So unless you're shopping for used vehicles, you may not have to worry about how long an electric car battery lasts. Especially when automotive technology is improving so quickly. GM is developing a battery designed to last a million miles, and competition always breeds innovation. As battery prices continue to decline, the price you would pay today is different compared to the price you would pay next year or in 5 years. In 2019, the Mack Institute for Innovation Management at the Wharton School for Business aggregated data found across academia, news, search engines, experts within the industry, and public statements by manufacturers.

They found a 16% decline in battery pack cost between 2007 and 2019. The authors estimated in 2019 that the average price of battery packs was $161/kWh. With that estimate, in 2019, the cost of an out-of-warranty 100 kWh battery, as is common in Tesla long-range vehicles, would be at least $16,100 before labor, taxes, etc. If the trend in battery price reduction stays constant, then by 2025 the price in 2019$ should be ~$56/kWh, or $5,600 to replace a 100 kWh battery.

By now the oldest Leafs here are 11 years of age and, at that rate of decline, their range could have dropped to 70km. Even lower in winter, and/or if using the heating/air-conditioning system. On the other hand, whilst many early (2011 – 2014) Leafs did decline at those (or worse) rates, modern EV batteries (with improved battery chemistry and thermal management systems) do not seem to decline anywhere near as quickly – so these range decreases are worst-case scenarios.
Currently, the average cost to replace an electric car battery is $5,500. Batteries are one of the more expensive components of an electric vehicle. And if you need to replace a battery after your warranty expires, it's helpful to know how much you'll be spending out of pocket. We recommend getting your battery installed at the dealership, which can source and install genuine OEM batteries certified by the manufacturer.
The future looks bright for batteries. GM's new Ultium batteries optimize lithium-ion architecture by stacking battery cells vertically or horizontally, enabling more efficient storage and a longer range. The Hummer EV will be the first vehicle to feature Ultium, with more on the way. Researchers are also hard at work developing solid-state batteries, which look to improve on lithium-ion batteries by leaps and bounds
Source
i) Jon. W ( 2021) Costs of Electric Car Battery Replacement
ii) Bryce. G (2021) How much does it cost to replace the batteries in electric vehicles?
Join the newsletter to receive the latest updates in your inbox.