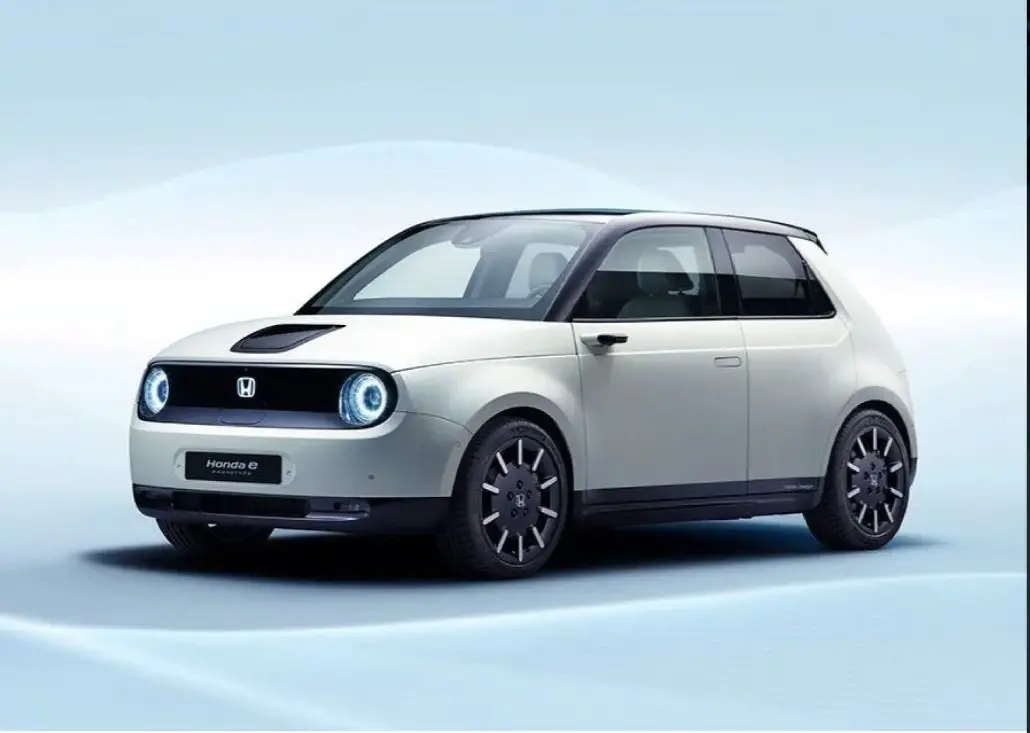 Many automakers who are investing in electric cars are coming up with SUVs or sedans, and small cars seem to have been forgotten. However, Honda is coming up with an all-electric small car to fill the gap.
When you consider other EV city cars like the VW e-Up, Skoda Citigo-e and Seat Mii Electric, and the Renault Zoe. All of these are cheaper and offer a longer range, so the Honda starts life with something of a price handicap.
The Honda e, released in Europe earlier this month, is a compact model meant solely for city driving. If compared to Tesla(Model 3) that is a sedan and others such as Audi and Hyundai that have directed their focus on SUV with long ranges.
The high cost of EVs, insufficient cobalt for making batteries are among the many challenges that face the electric car industry. It is important to remember we have automakers that are developing bigger, all-purpose models, some of which can drive as far as 570 kilometers on a single charge. The Honda e, however, has a battery capacity roughly half that of the Model 3, driving just 280 kilometers per charge.
Chief engineer of the Honda e, Tomofumi Ichinose, said that most EVs us large capacity batteries but much of the capacity remain unused during the city driving. "We question whether larger vehicles are appropriate for urban areas, and believe that smaller is a better option for cities." he added.
With a retro, ultra-compact design evoking Honda's classic N360 and N600 models from the 1960s, the two-door Honda e is intended as an upmarket city car, whose price tag of around 33,000 euros ($39,000) is higher than Renault's Zoe ZE50, which is roomier and has a longer driving range.
Ichinose said Honda engineers had prioritized accurate and sharp handling to enable easy u-turns in narrow streets. Side mirrors have been replaced with interior displays to avoid bumps and scrapes during parking.
The EV is expected to go on sale in October and will be available in Europe and Japan. Honda expects annual sales of only around 10,000 in Europe, and 1,000 at home, where it will also introduce the model into its car-sharing fleet. The automaker said it had no plans to market the car in North America or China, its biggest markets where SUVs dominate.
Honda e review
The lithium-ion batteries are mounted as low as possible in the floor-pan and capacity is rated at 35.5 kWh, which is paired to a single electric motor available in two power outputs – 134 or 152 bhp (both with 232 lb-ft of torque). It's enough thrust to guarantee a 0-62 mph dash in nine seconds for the less powerful E, and 8.0 sec for the more powerful Honda E Advance.
Honda claims a 50:50 weight distribution, and that RWD layout means the turning circle is a taxi-spec, tiny radius of just 4.3 m.
Honda says owners can achieve 80% battery charge in 30 minutes using a 100 kW fast charger via a CCS2 plug, while a home charger from Honda will take a little over four hours. That small battery does have some advantages, but the range is low enough that many owners may feel constrained to city living.
Interior- Honda designed the interior to promote a feeling of being in a lounge, and the full-width set of screens and wood trim combine nicely with the light grey fabric seats to create a special atmosphere inside. The seats are properly squishy, brown seat belts are more interesting than black restraints, and neat touches like a two-spoke steering wheel and a cup-holder that pulls out via a leather strap keep things interesting.
There's a surprisingly airy feel inside, thanks to those light materials, big windows, standard-fit sunroof, and a large flat area between the footwells of the front seats all combining to good effect. The few switches needed for day-to-day driving (P, R, N, D) are set in a wooden fascia between the front seats - it's de-cluttered, elegant, and simplifies the driving process without feeling stark. Bravo, Honda.
The main event inside is a full-width display, plonked on top of the dashboard like a massive flat-screen TV, stretching from door to door. It's extraordinary, a real event. It almost looks like the desktop of a fresh-out-of-the-box laptop, yet is far less intimidating than you'd expect it to be.
Summary specs
Engine:- 35.5 kW Li-Ion battery, choice of 100 or 113 kW e-motor for 134 or 152 bhp, both models produce 232 lb ft
Transmission:-Single-speed automatic, rear-wheel drive
Performance:- 9.0 sec 0-62 mph (134 bhp motor) or 8.0 sec (152 bhp), 100 mph top speed on both, 125-137-mile range (WLTP), 0g/km CO2
Weight / material:-1525-1555 kg/steel
Dimensions (length/width/height in mm):-3895/1750/1495 mm
Join the newsletter to receive the latest updates in your inbox.